Hi friends! How is the morning? Hope you are enjoying the week so far. I'm here with the girls, enjoying the cool weather, and looking forward to some adventures later today.
For today's post, she's featured with a little WIAW aka What I At Wednesday (Tuesday). Save things. 😉 I've been following the macro plan I created for myself using Precision Nutrition, and thought I'd share some goodies. Girls are home and things are busy, so plenty of quick and easy meals are here.
Here's what a full day of eating looks like lately:
7:35 I finish the rest of my gluten-free pastry with peanut butter while I wait for my coffee to heat up. (This is Quinn's trademark of The market is booming And they're insanely delicious.) I always have a little something on while making my coffee, whether it's half a Go Macro bar, a protein ball, a bite of (real life) chocolate or something random like that.
Collagen coffee + supplement for the day:
And a little later (about 8 or so): some eggs with two rice cakes + almond butter and jam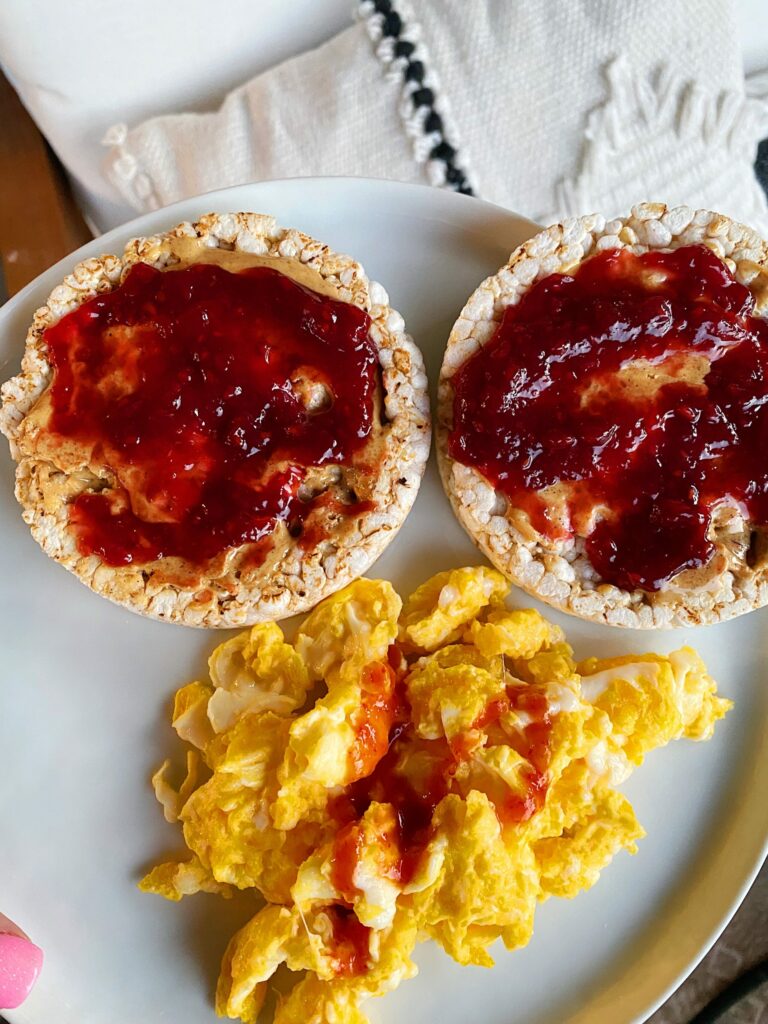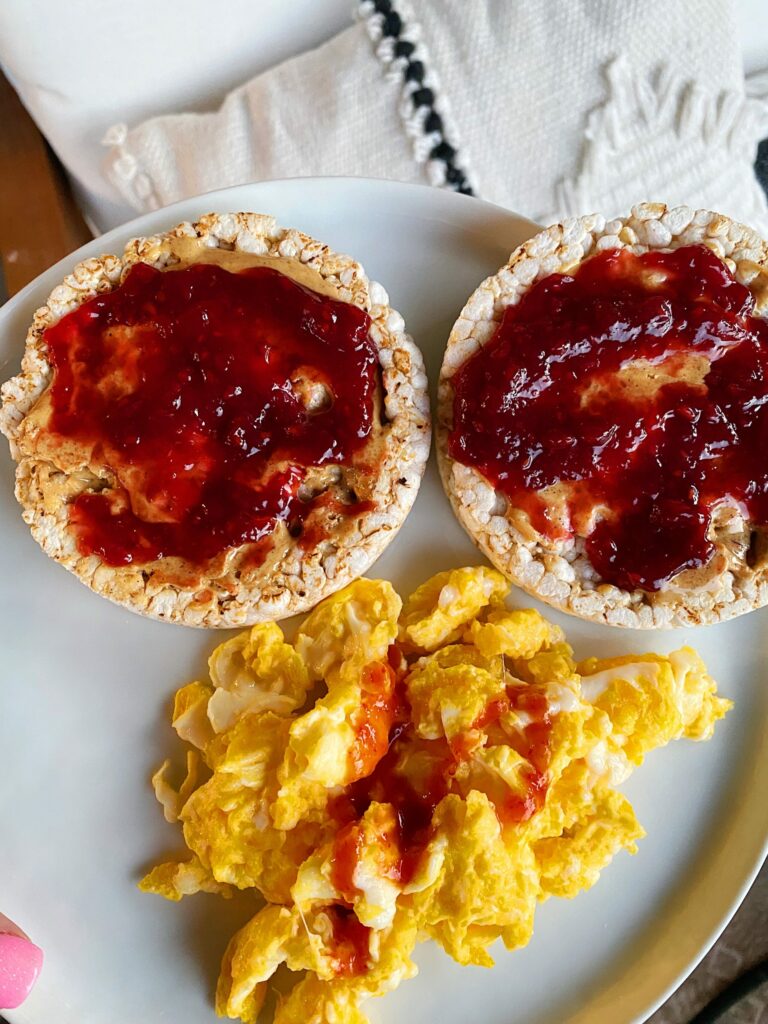 10 AM Post Workout: Smoothie with 1 cup almond milk, 1 cup blueberries, chopped cauliflower, Truvani protein powder, spinach, and 1 tablespoon chia seeds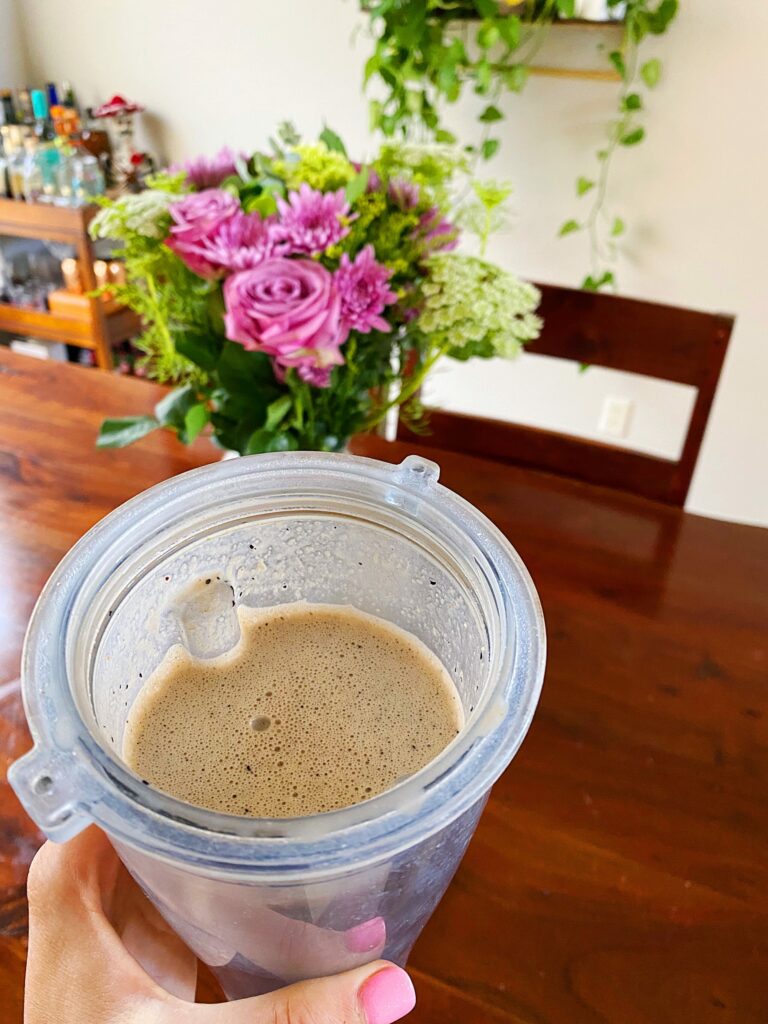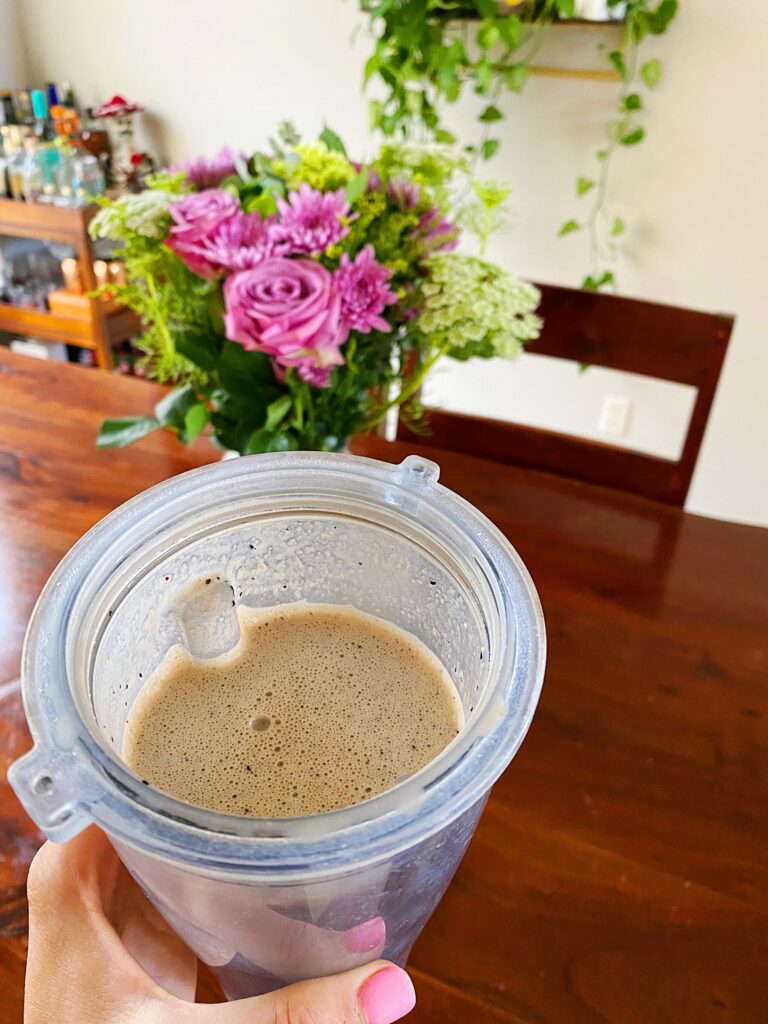 1 p.m.: Lunch! Tortilla with mayonnaise, avocado, tomato, spinach and chicken breast + some chopped carrots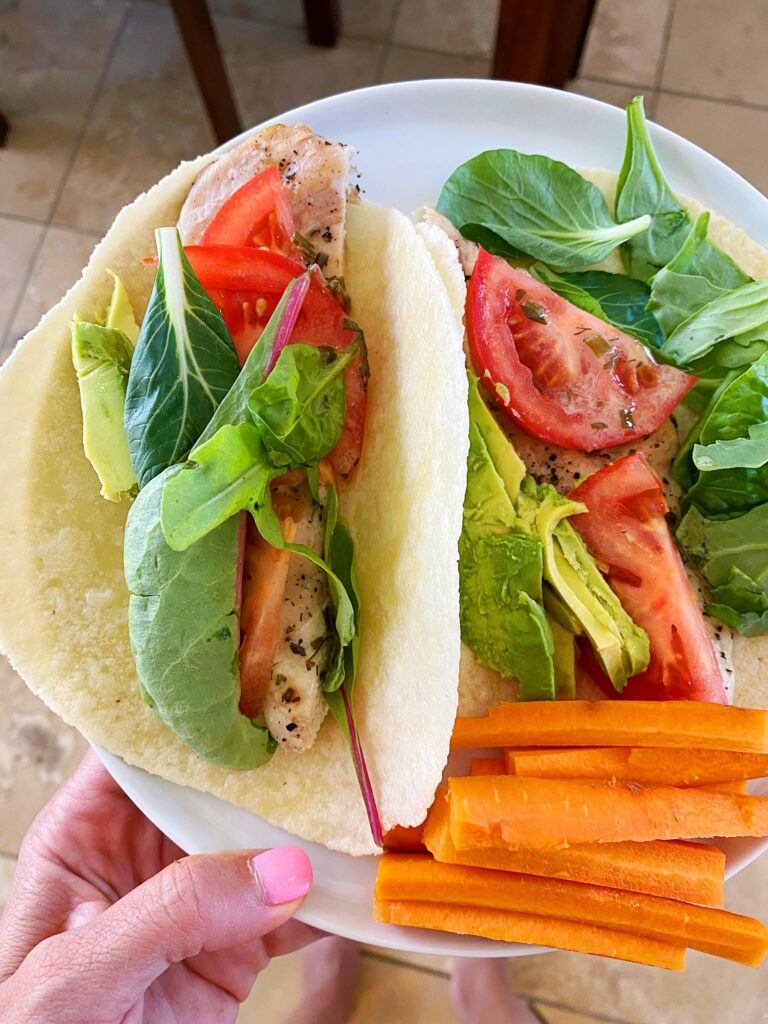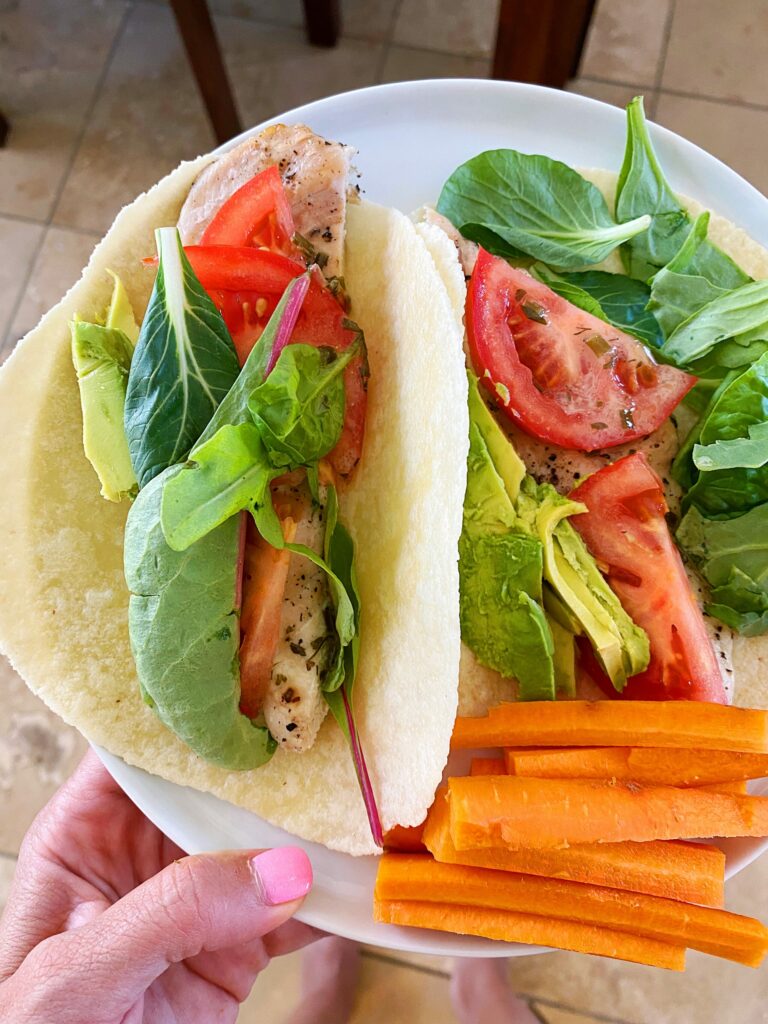 4 p.m. afternoon snack: apple, bacon, + Organic red juice (Very good in the afternoon)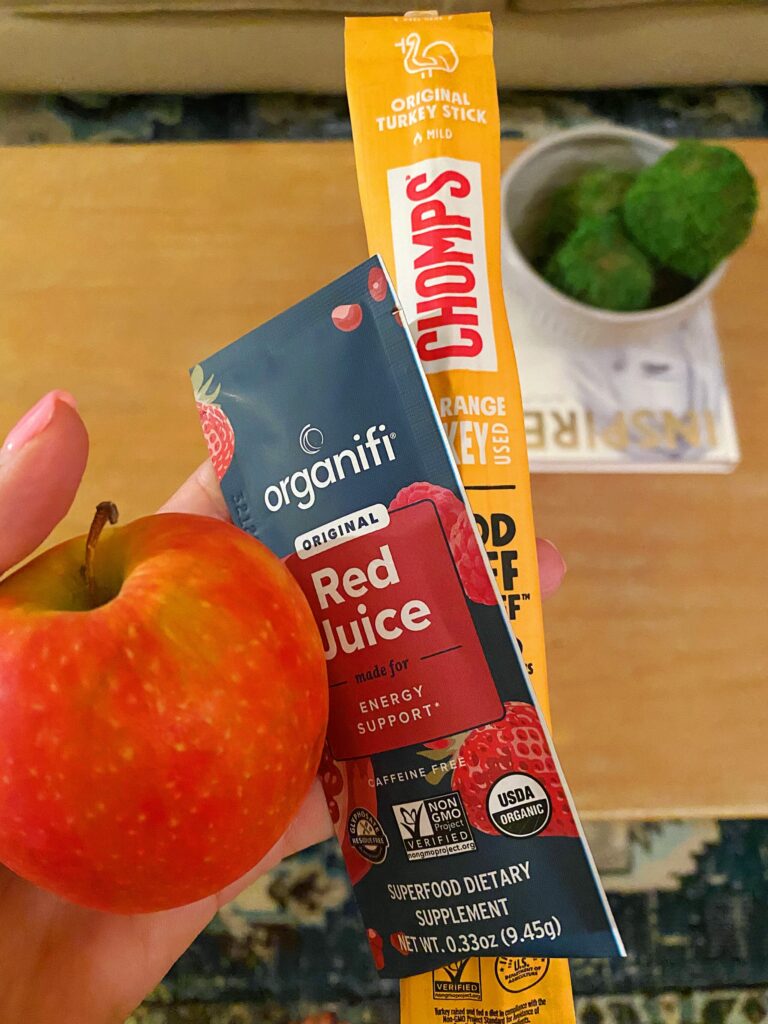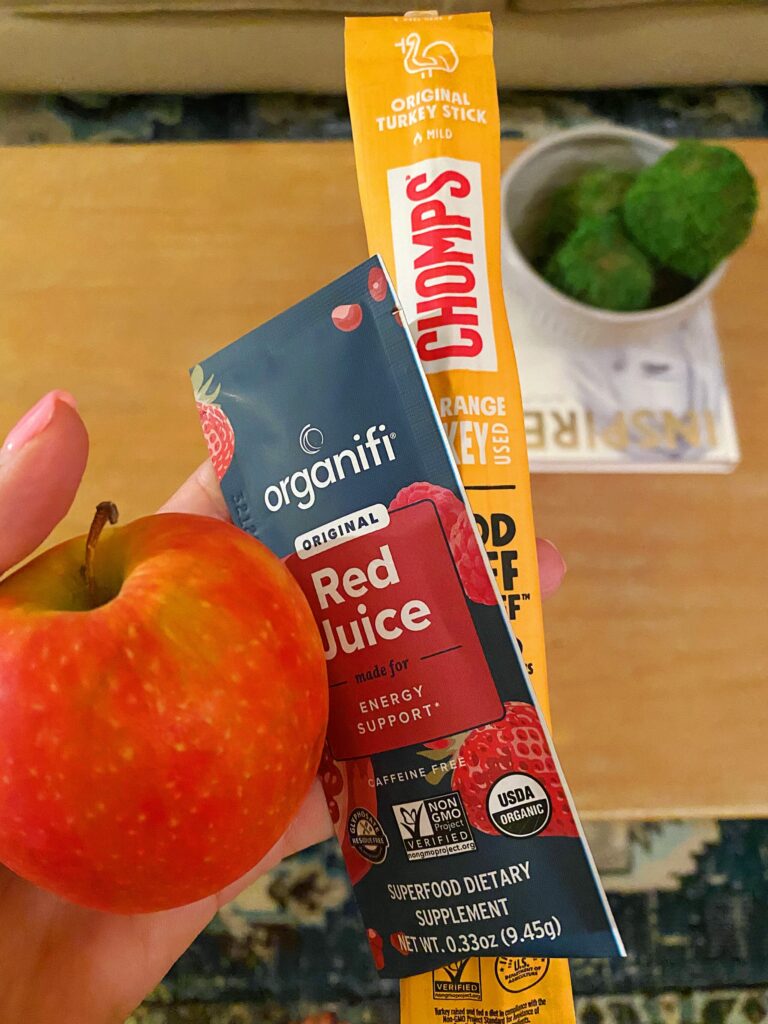 7:00 Dinner: A quick and easy meal with shrimp pasta. I boiled some banana rutin and while it was cooking I sautéed some zucchini with 2 cloves of garlic and ½ teaspoon of thyme, salt and pepper. I also sautéed 1 pound of shrimp in a separate skillet, along with the butter, 3 minced garlic cloves, salt, and pepper. When the pasta was done cooking, I drained it, added the shrimp to the pasta pot, and stirred in half a block of soft vegan cheese with the herbs (it was vegan myoko cheese and herb cashew cheese). I added about 3/4 cup of almond milk to thin it out to make the sauce, stirred the pasta again, and it bloomed. Dinner was done in less than 20 minutes.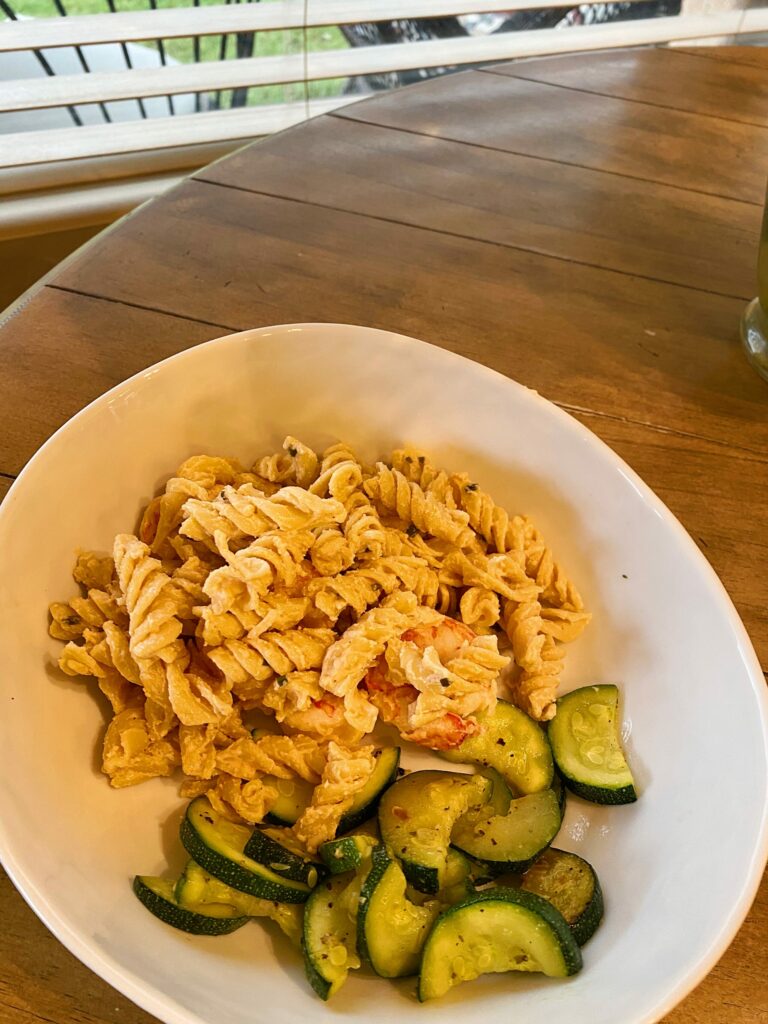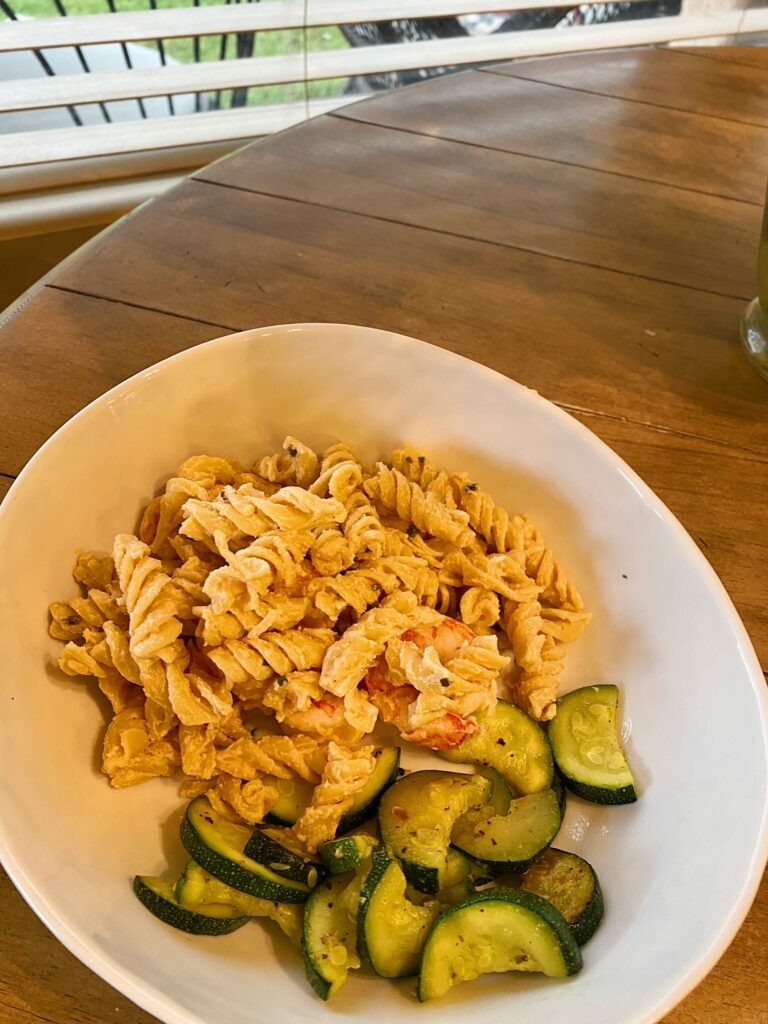 (the love these vessels. We finally updated our dinnerware after 84 years and felt like adults because everything matches now. Also, I'm sorry for the image quality here. We're all glad I mostly moved out of my food blog ways.)
wins of the day: I feel like I did a good job balancing my meals for the day. Since I was following the exact nutrition plan I created for myself, it made it a lot easier to check the boxes for protein, carbs, healthy fats and feel satisfied and energetic throughout the day (without having to count and measure, or weigh anything). Sometimes it's hard for me to achieve my protein goal, but I achieved it. Cooking chicken in the fridge actually made a big difference. I'm also surprised I didn't skip any meals. It is something that happens in life but is counterproductive. You really feel better and see results when you refuel yourself.
What I could have done better: I've been a bit low on veggies, I'm really trying to get more greens and greens, and while I've had some (broccoli, spinach, carrots, zucchini), I usually like to have more. This day also didn't include wine or chocolate, so it wasn't my first day of meals. 😉
Tell me friends: What was the best thing you ate yesterday? Any favorite high protein meals you'd like to share? I'm putting a bunch together now for an additional recipe guide, so please share some of your favorites!
Have a great day and see you soon!
xo
Jenna