Burger. Fried chicken. Pizza. There are too many options to list. With so many options, it's easy to see how everyone has their favorite fast food solution. There is no denying that fast food provides the convenience of a hot, prepared meal at a reasonable price.
Is fast food really bad for you?
But there is also no denying that most fast food options are not the best things to eat from a health perspective.
Why, exactly, is fast food bad for you?
calorie bomb
Let's start with a high-level concept: power balance. This represents the state of your metabolism over a certain period of time, and is often measured over the course of a single day. If you eat more calories than you burn throughout the day, you are in a positive energy balance.
If you burn more than you spend, you are in a negative energy balance. If you're eating and burning roughly the same amount, you're in a neutral energy balance.
Over time, if you're always in a positive energy balance, your body has to do something with the excess. Even if you exercise routinely, your body simply stores any energy you haven't burned (used up). The most direct storage capacity your body has is To convert that surplus into body fat.
Gaining weight (specifically body fat) is associated with a host of negative consequences for your health, such as an increased risk of diabetes, heart disease, high blood pressure, elevated levels of inflammation, and more.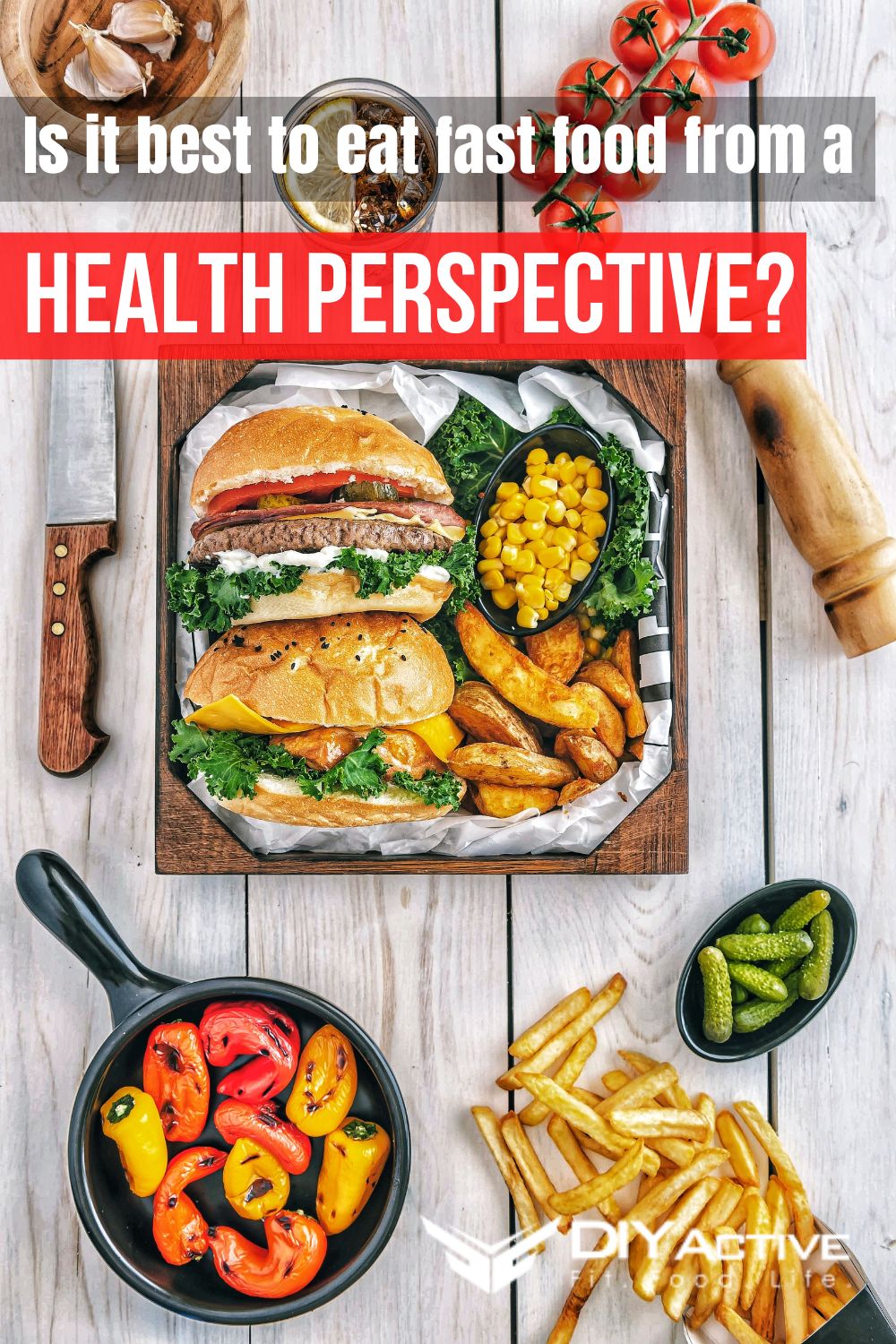 Gaining enough fat leads to obesity (BMI over 30), which It strengthens the association with these risks and can expose you to some types of cancer.
The main red flag as to why fast food is so bad for you is that most options are full of calories, making it easy to exceed your energy needs.
A very rough estimate of An average person's daily caloric requirement is about 2,000 (This can vary widely for a number of reasons.) Fast food Routinely includes 1,000 calories or moreEspecially when they come with a side and a soft drink.
Even if you eat reasonably well at your other meals of the day, more than half of your energy needs are already met by one meal.
If you eat junk food a few times a week, and especially if you eat it multiple times a day, it's very easy to see how you can find yourself dramatically exceeding your energy balance, directly leading to fat gain.
This reasoning emphasizes whether or not you exercise routinely because of most forms of exercise Burn only a few hundred calories at best. Thus, the old cliched phrase, "You can't beat a bad diet."
Back for more
Another reason fast food is bad for you is the composition of the meal itself. Typical fast food options are high in fat, carbohydrates (especially simple sugars) and sodium.
When large quantities of these Three specific ingredients are combined in a food or meal, and they become "overly palatable", Which means your brain registers an increased reward from eating this type of food.
The more enjoyable the food is, the more dopamine is released in the brain, which strongly enhances the desire to search for the same type of food again. So constantly eating fast food becomes essentially a self-fulfilling prophecy.
Eating fast food routinely prepares you to eat more junk food, which will likely keep you in a positive energy balance and fat gain.
Where are the good things?
Not only is fast food bad for you because of what the meal contains, but it is also bad for you because of what is not usually in the meal. While most options are high in fat, carbs, and sodium, they are often devoid of fiber and protein.
Fiber is an indigestible carbohydrate that aids in gut health and mobility, and protein contains amino acids that are the building blocks of muscle tissue (among other things).
Most importantly, increase your fiber intake And the Eat protein Contribute to increased levels of satiety or a feeling of fullness. It is not uncommon for someone to eat an entire meal from a fast food restaurant and feel hungry soon after, even though the meal contains hundreds (or thousands) of calories.
Without adequate fiber or protein, a meal never registers a feeling of fullness in the gut. Any subsequent food you eat to satiate your new hunger will only exacerbate the aforementioned energy balance issue.
Junk food also tends to be devoid of micronutrients, such as vitamins and minerals. Constantly eating junk food can lead to physical weight gain while still being malnourished. It's clear that being malnourished can lead to a host of problems on its own, but This special combination is particularly harmful to your health and longevity.
Inflamed membrane
Fast food often includes something fried, a side dish (also fried), and a soft drink. When fast food restaurants fry food, they usually use vegetable oils or canola oil, which are high in omega-6 fatty acids. And unless you do your best to order a diet soda, your soda will likely be full of sugar.
increase both Eat omega-6 And the eat sugar It can directly lead to inflammation in the body. High levels of inflammation Can lead to inflexible metabolismThis means that your body can no longer properly utilize the nutrition it provides.
While gaining muscle mass and losing body fat can also create more flexibility, increased body fat (which also creates more inflammation) inhibits the body's ability to burn fat for energy.
All of these negative side effects go hand in hand to create a downward spiral: Increased calorie intake -> Increased reward from food -> Find more of that food -> Increased calorie intake -> Not satiated with food -> Another increased calorie intake – > More body fat and inflammation.
is contained
Eating junk food every now and then isn't going to kill you, but even if you're constantly physically active, overindulging in junk food will only keep you away from your fitness goals.
photo from photography Rania Al-Hamid
photo from photography Dennis Gromov