Hi friends! Happy two! how was your weekend? I hope you've got a great alone. I had food poisoning or a stomach bug for 24 hours this past weekend (worse than that) but luckily I was up by Saturday noon. The rest of the weekend was quiet but relaxed and nice. I'd love to hear what you're going to do.
For today's post, I thought it would be fun to catch a bit of a virtual coffee date. Grab a cup of something hot, let's share some pastries and have a little chat.
If we were having coffee now…
We'll probably be at our house because I'm going to invite you to meet Macy. It's seriously the funniest and cutest little thing. I can't wait for her to get all her snaps so we can take her on outings and adventures. We feel that Bella did a great job of teaching her "the ways" that Caro almost came up with the idea of ​​having a puppy friend again. (They took a nap together the other day and it was great.) I feel like we really needed some puppy energy in the house and it was an absolute blast…although you have to watch it like a hawk every second. I destroyed half Fred (the sad fiddle sheet that the sun burned two years ago and was recovering beautifully…until I attacked him), several rolls of toilet paper,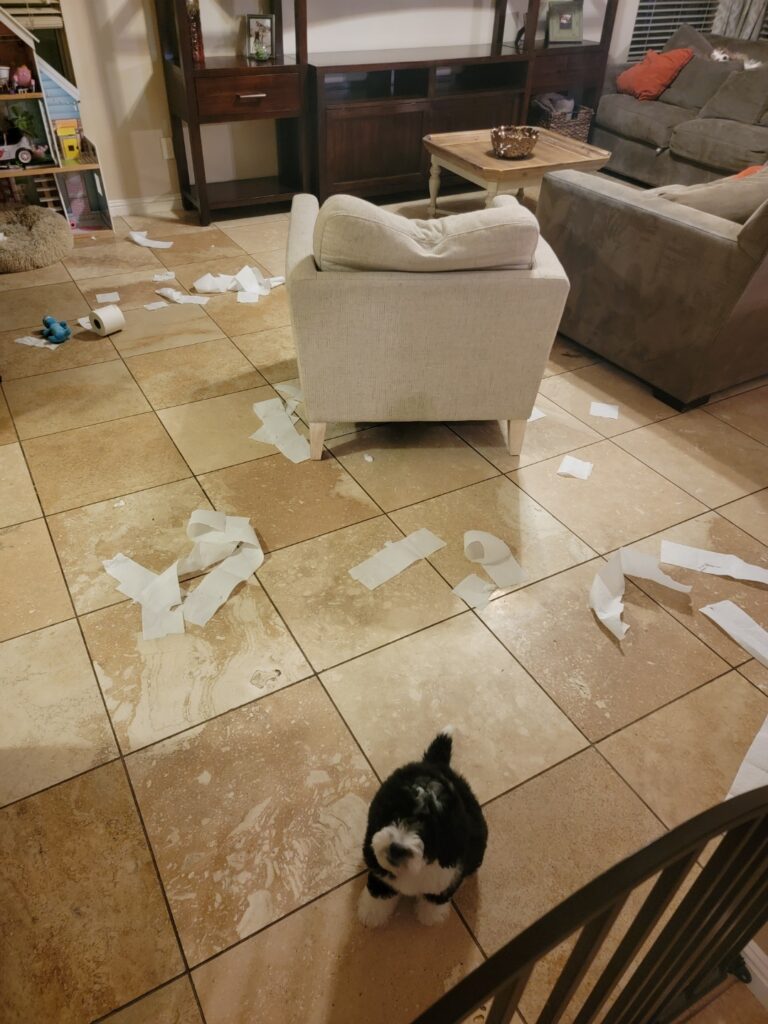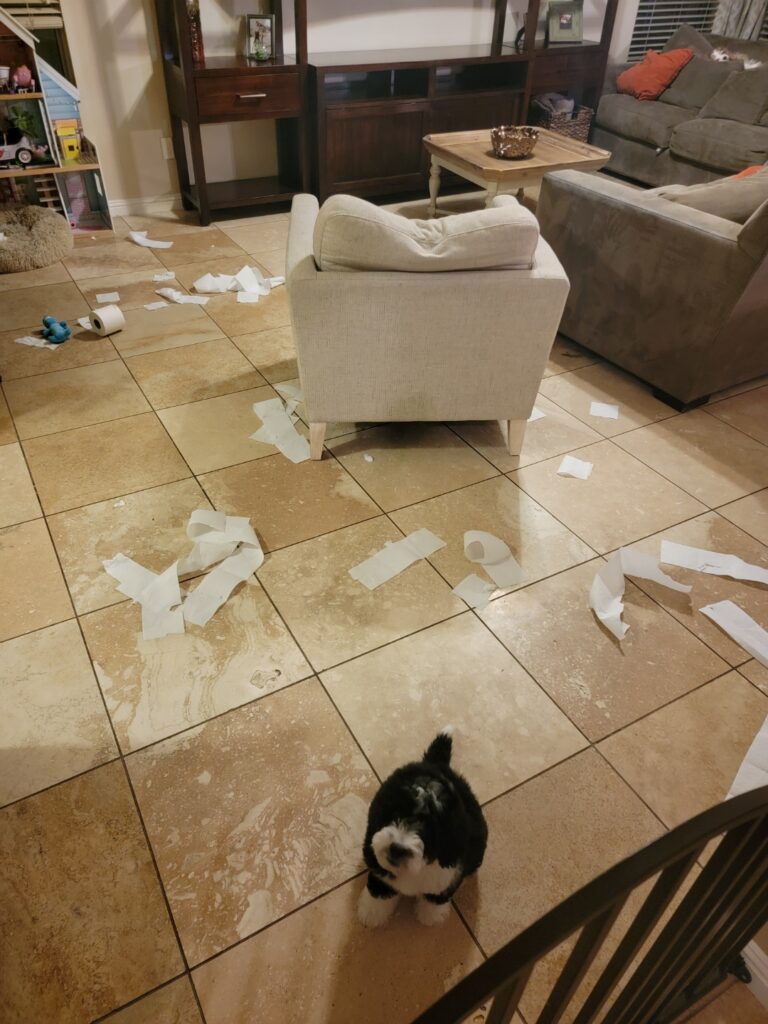 She climbs the stairs whenever she gets the chance. Also love to steal laundry and rubbish lol.
I would also like to show you the progress of the assembly. I don't think I've posted this on the blog yet, but we've been building a pool and it's almost done. It's been a long process – we were put on a waiting list over a year ago and finished the paperwork in February – but I'm very surprised to see how it turns out. If you have any pool furniture or accessories that you like, please send them to me! I'll be sharing photos and some of the things we learned in an upcoming post.
I'd like to ask you what you're having for dinner tonight. I always ask this question to friends and get new ideas and inspiration from them constantly. It's so easy to get caught up in a rut with our weekly courses, so I'd love to hear about new family dinner options!
I am asking you to come to one of my fitness classes this week. I'm back to teaching, and while I'm only doing a sabbatical at the moment, it's very nice to teach in person again. Over the past year, I've started to doubt myself about teaching. Like, "Am I disgusting? Am I trying to do something I'm not meant to do?" because you get limited energy and feedback from the screen (especially if you're just shooting yourself with a tripod). My first cardio dance class had about 20 people and that was great. When it all got toned down and weird for at least a year, it gave me a reassuring boost and also made me feel like myself again.
If we're having coffee now, I'm going to ask you what your children's schools are doing this year. I'm curious to know what it looks like and how my friends who are parents around the world feel right now. Liv will be back regardless – she can't wait to see her teachers and friends – but I'm waiting to see what the procedures will look like before we decide what to do with P. I never imagined myself being a stay-at-home mom. I'll grapple hard and find ways to make it fun if that's what we decide to do, but I'm still confused and have less than a month to figure out our plan.
I'd like to ask you if you have any plans for the end of summer! Are you going on any trips or anything fun coming up? We're heading to Orlando in a bit (can't wait!!) and I'm planning a pool party for some girl friends before the school year starts.
If we were drinking coffee now, what would you tell me? What is going on in your life? Any fun summer activities or planned trips?
xo
Jenna