This blog post is in partnership with ginexa. This is a brand that we have used and loved for years and am excited to partner with them on this post.
I still deny that going back to school and falling is around the corner. There is a lot to look forward to, especially since the kids will meet their friends and teachers again. While I get my backpacks and gear ready, I also use this time to restock our medicine cabinet for fall and winter because I know there's going to be a little cold that's inevitable. I go through everything, throw away the old stuff, and make two chests: one for daily use and one full of stuff for specific ailments.
I thought I'd share some of my strategies in today's post, but please keep in mind that I'm not a doctor or medical professional. These are just some of the things that work for our family and the strategies I love to use while they continue to recover and feel better. As always, speak with your doctor or pediatrician before adding any medication or supplement to yourself or your family.
1) Comfort and hydration
These are the two biggest. I try to make sure they get plenty of rest throughout the day, get a good night's sleep, and always have some water around. I will put the water in a clear glass (instead of a water bottle) just so I can monitor how much they are actually drinking. Girls also love warm bone broth with lemon when they're a little under the weather (and when they're not under the weather).
2) A wellness shot! I've posted about this before but our entire family is very familiar with the wellness shot. When anyone has any hint of something going on, it's time to fire up wellness. I use the juice of half a lemon, a pinch of cayenne pepper, and an entire glove of minced garlic. Let the garlic sit chopped for a second before you saute it, and take it as a short. Liv hates healthy picks but will have a few, while P licks the bottom of the cup. It tastes like fresh pizza.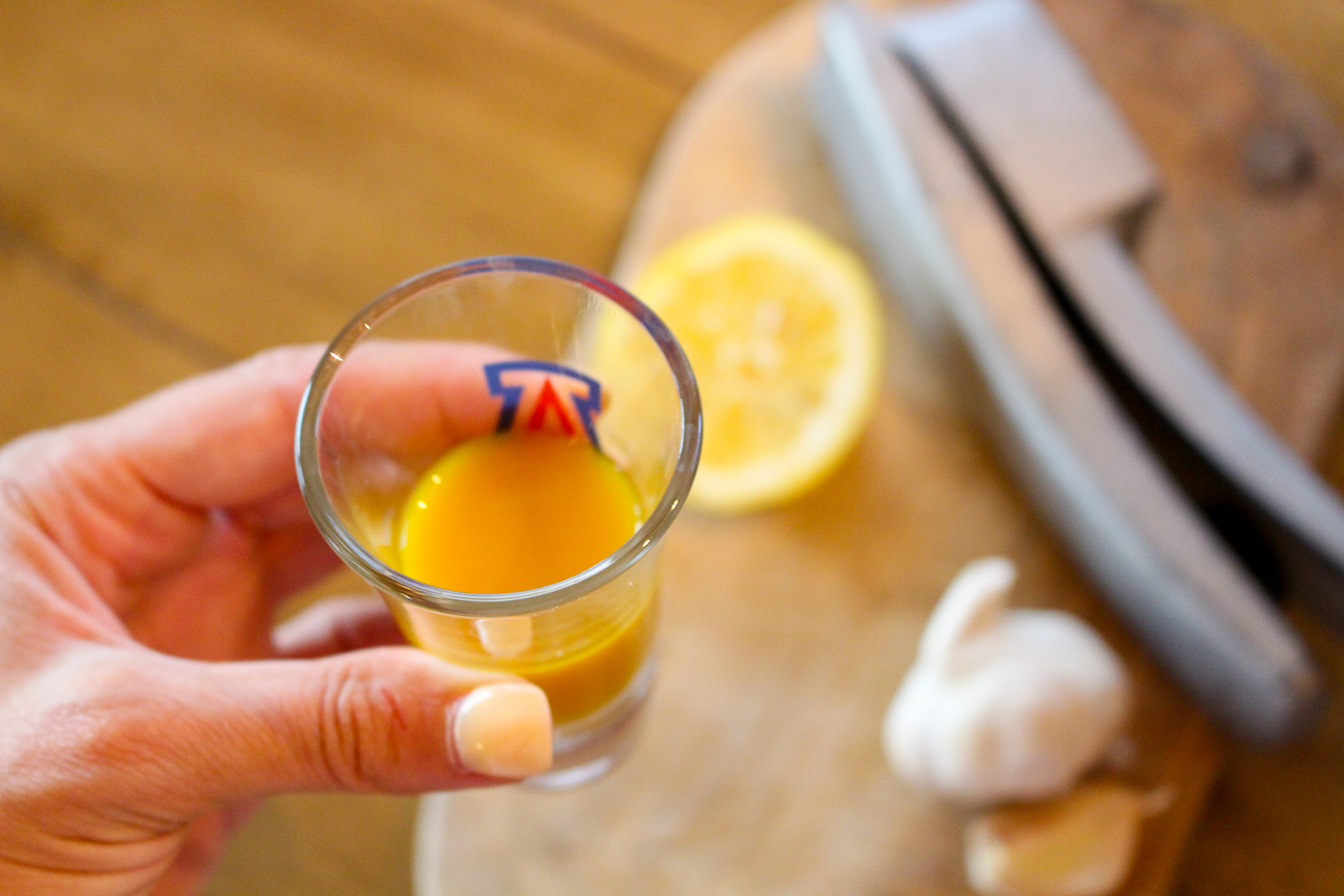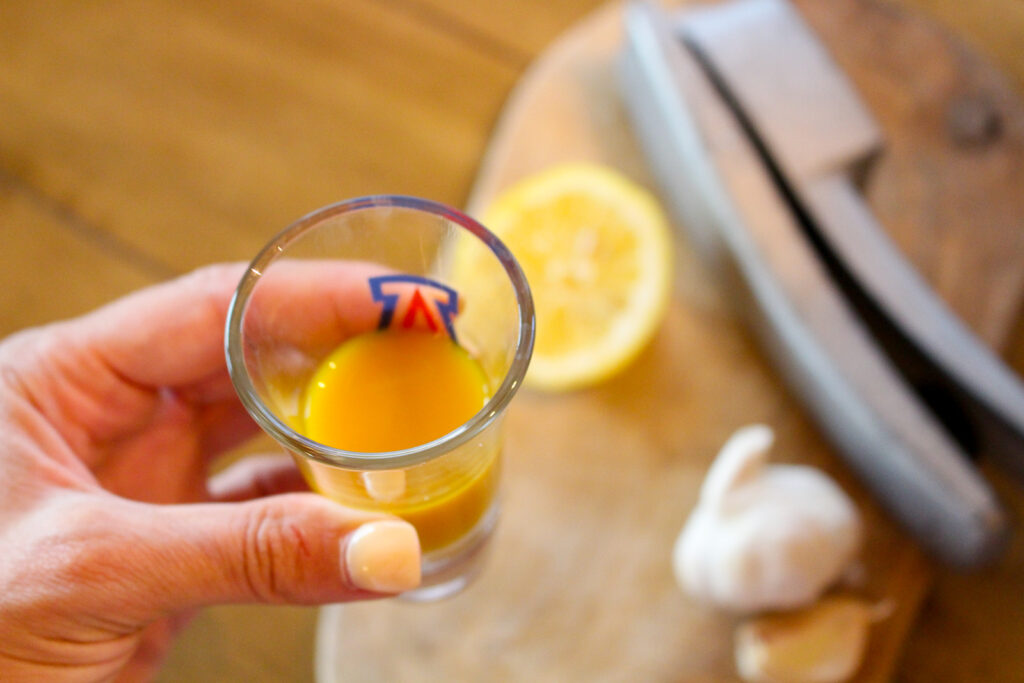 3) nutritional supplement. The girls take vitamins on a regular basis, and when they're under the weather, I'll increase the vitamin C, zinc and vitamin D and add some elderberry. We eat elderberry once a week from September to May and more often if we feel we need to.
4) Solid nutrition and reduced added sugar. Sugar can take a toll on the immune system, so I try to keep an eye on sugar when anyone feels sore, focus on soup, whole fruit popsicles, crackers, things that are nice on the stomach and easy to digest sometimes when you're recovering from something you're not hungry, so I just try to provide food and broth and let them decide how much they are eating.
5) Extra treatments and our favorite Genexa products.
The thing we've used for years is Genexa Kids Cold Crush. I bought it when Liv was young because it had excellent reviews and many cold medicines are not safe for children under six. ) and I love that it doesn't contain any artificial preservatives, colors, or sweeteners.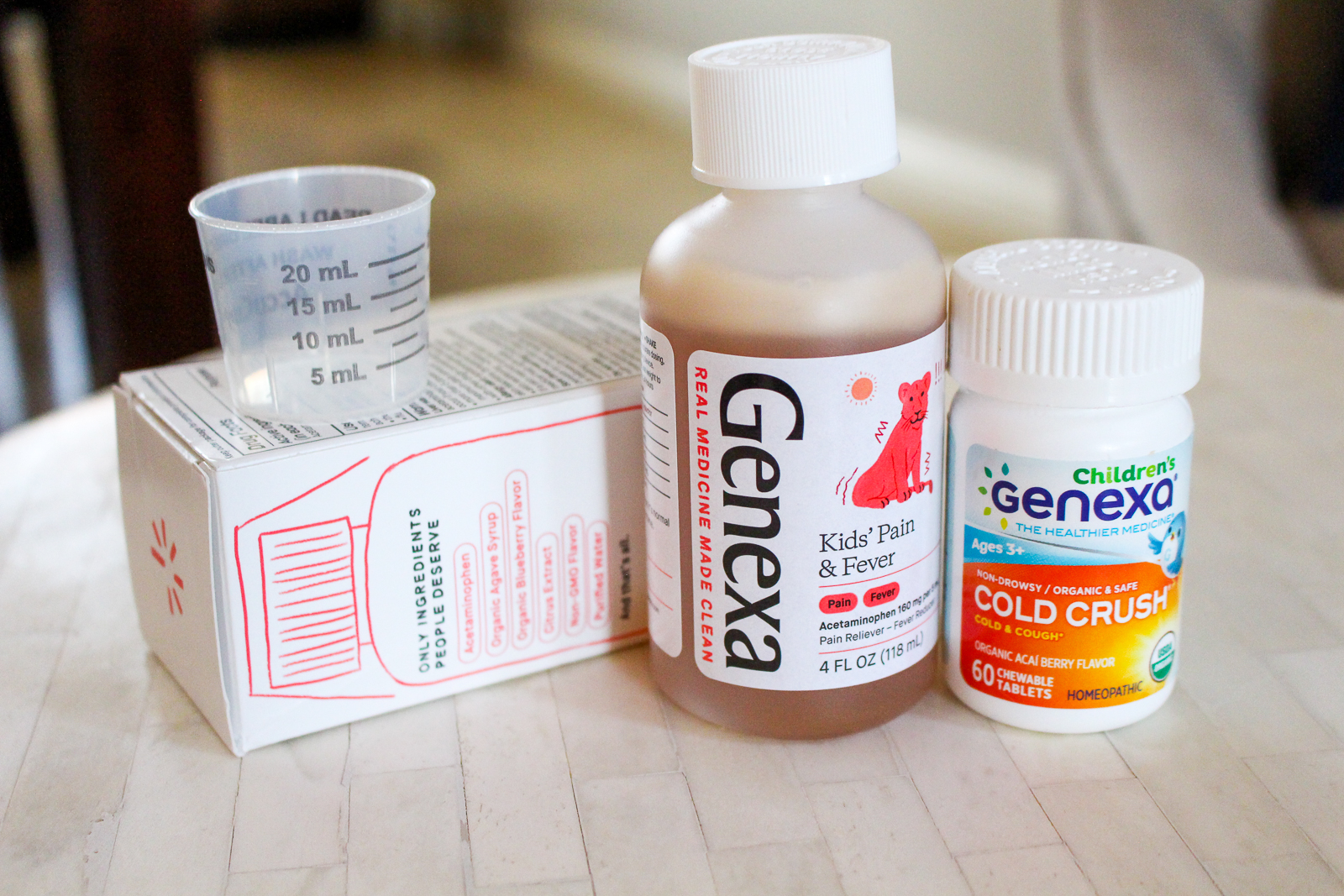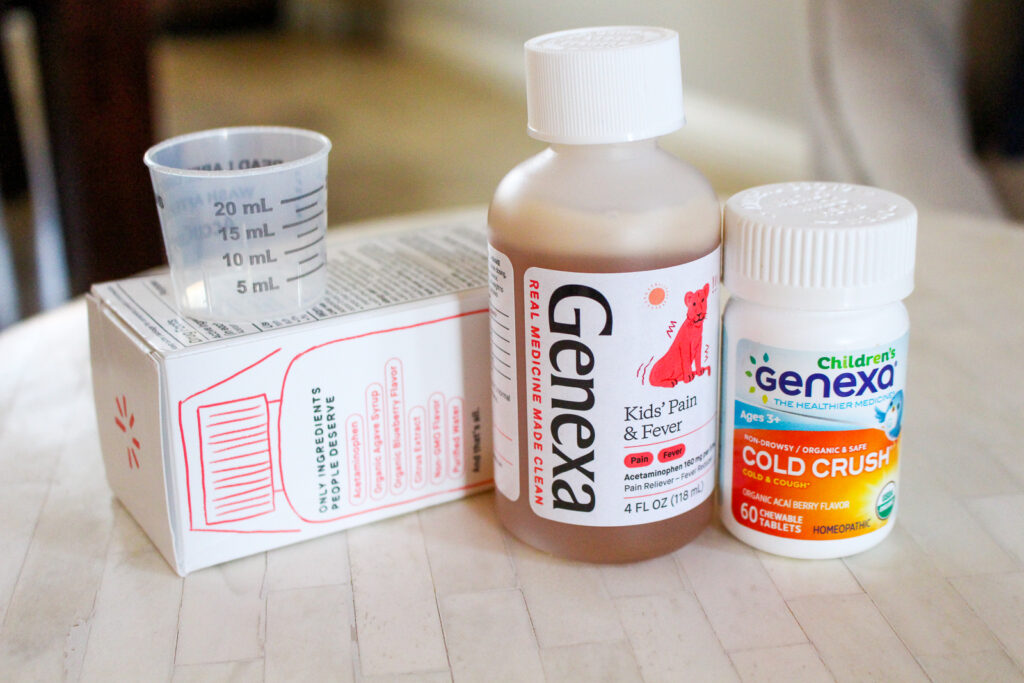 (They have new refills for Cold Crush; our refills are the previous version)
Genexa another fave is Children's pain and fever Medicine. It's the regular acetaminophen (the active ingredient needed to help reduce pain and fever) minus the additional ingredients that would normally be found in pediatrics. I use these products while the kids are getting better and I continue to feel better.
A little about Genexa:
– It's the first clean drug brand! They make medicine with the same active ingredients people need, but they don't do without the synthetic ones. Their products are also free of artificial dyes, common allergens, and unnecessary inactive synthetic ingredients, so there are no potentially harmful or toxic chemicals!
This is a brand that I honestly trust and was very happy when they reached out to them, since our medicine cabinet already has quite a few Genexa products.
If you are looking to update your medicine cabinet, check out their website and some of their offers Here.
Anything you think helps your kids when you feel the weather?? Any fave treatments?
Let me know in the comments below!
xo
Jenna