The quads are the second largest muscle group in the body, just behind the butt, and allow you to flex the knee joint. Quads are not common in exercise Focus like the shoulders or arms, but if you want a balanced and toned build, hitting the quads hard is essential.
Try this quad exercise
Building large quads can take months, if not years. But at the end of the process, when you push your body as hard as it will allow you, you'll be able to run faster, squat more, and be more powerful in team sports.
It will also build strong bones and help prevent osteoporosis, according to Dr. Lucas Bader.
Want toned and strong quads? Check out this killer quad workout.
Split squat – 3 sets
When you think about it, most leg exercises involve using both quads together in one movement — think squats or leg presses. But there is mounting evidence that isolating the legs and performing individual exercises on each are just as effective, if not more so.
The split squat is a great exercise in many ways, not only because it requires you to strengthen the supporting balance muscles when performing the movement, but also because it allows you to get light and still have a great workout, reducing your chances of injury.
To perform a split squat, take two dumbbells off the rack and get on a bench. Point away from the side of the bench and then take a step forward with the leg you want to exercise. Place the other foot on the bench behind you to raise it off the ground. Then lunge down, focusing on extending the leg through the quad.
If you're new to exercise, stick to two sets to start – more than that, and you'll end up with a lot of pain in the days following.
Back Squat – 2 sets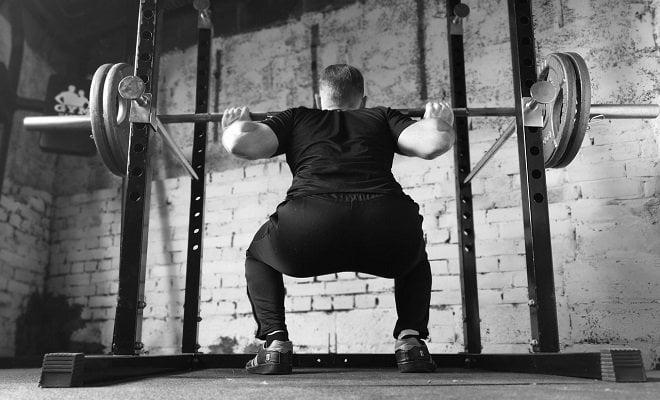 The back squat is arguably the king of the quad exercises.
Start on a squat stand with about 80 percent of your body weight on the bar. Walk under the bar and spread your legs so that they are balanced behind your shoulders. When descending into a squat motion, try to go to the point where your quads are parallel to the floor and then push back.
The back squat is an excellent exercise because it appears to stimulate hormonal changes in the body that promote muscle building. The more times you squat, the stronger your quad muscles will be.
Front squat – two sets
You rarely see people doing front squats because they are very difficult, but if you can stabilize the movement, you not only ensure that you hit the quads, but also strengthens your back.
You won't be able to perform as much weight in a front squat as you can in a back squat, but that's okay: The exercise will still help develop strong quads.
If you've never done a front squat before, choose a weight that's 50 percent of your body weight. So, if you weigh 150 pounds, you want to get 75 pounds of iron. Bend the barbell across your collarbone with your hands under the bar and your elbows outward, then squat as you normally would.
You will notice that there is a tendency for the weight to pull forward as you descend in motion. If you experience this, focus on keeping your back straight and bending your hips so that the load remains above your center of mass.
The front squat increases tension on the quads compared to the back squat, and reduces the recruitment from supporting muscles, such as the gluteus maximus, helping you target the quads better.
Lunges & Leg Press – 1 Set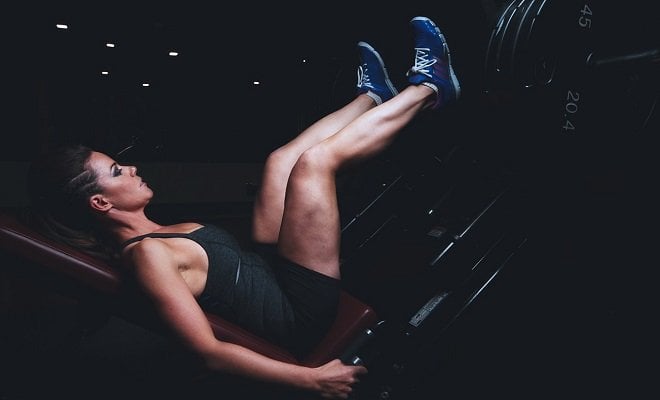 Supersets, or doing one set of certain exercises straight after another, can be a great way to build strength and muscle, but they're not for the faint of heart.
If you want to perform lunges and leg presses, try the following. First, set up the leg press at an appropriate weight, usually about 125 percent of your body weight if you're a relatively new lifter. Then place two dumbbells on the floor next to you.
Hit as many reps as you can on the leg press and then immediately switch to a lunge. Usually one comprehensive set for each exercise is sufficient.
Leg Compression Drop Set – 1 Set
If super sets aren't enough for you, you may want to try doing a leg press. Use your normal weight to failure, then remove two planks and immediately continue hitting the reps.
Continue removing plates until you reach the 100-repetition range. By the end of it, your quads should feel pumped.
is contained
Let us know in the comments below if you would try this quad exercise. It takes constant progress every day to get the amazing workouts you deserve!