Summer is upon us, and what better way to beat the heat than with a refreshing cocktail or mocktail? Whether you're relaxing poolside, hosting a backyard barbecue, or simply want to enjoy a cool drink on a hot day, a perfectly crafted drink can add a little summer fun to any occasion. From the classic Lemonade to the fun Mojito, there are countless cocktail recipes to choose from. For those who'd rather skip the alcohol, there are plenty of delicious and refreshing mocktail options. Check out three of our favorites below!
Strawberry lemonade
ingredients
8 ounces fresh strawberries, washed, cored, and halved
1 teaspoon lemon peel
3/4 cup lemon juice (about 3-4 lemons, juiced, seeded)
3/4 cup granulated sugar
1 ounce of your favorite tequila (skip for the mocktail version)
4 cups of cold water
2 cups of ice
directione
Grate 1 teaspoon of lemon peel. Then squeeze the lemon, getting rid of any seeds. You will need 3/4 cup of juice.
Wash 8 ounces of strawberries and cut them in half.
Add lemon peel, lemon juice, strawberries, sugar, and 1 cup of water to a blender. Mix on high until smooth.
Place a strainer over the mouth of a pitcher or large bowl. Pour the strawberry mixture into the strainer, using a spoon to help squeeze the juice through the strainer into the pitcher or bowl. Discard strawberry pulp.
Add the remaining 3 cups of cold water, the tequila, and 2 cups of ice to the pitcher and mix well.
Serve immediately over ice or let it rest in the refrigerator to enjoy later in the day.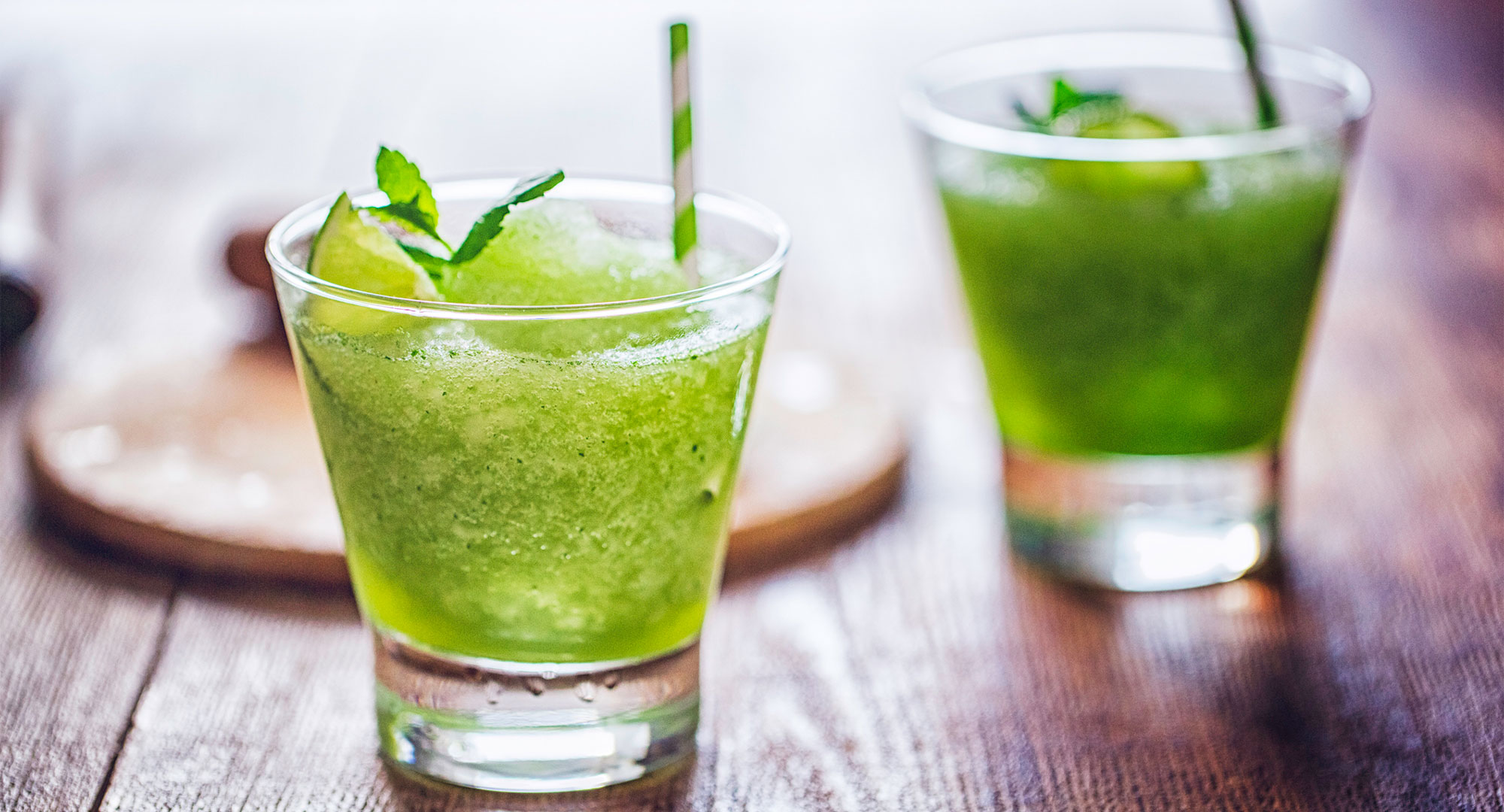 Frozen cucumber mojito
ingredients
3 English cucumbers, washed and sliced
30 washed mint leaves
1 cup of lemon juice
1.5 cups of soft drink
5 ounces white rum (skip for the mocktail version)
6 cups of grated ice
directione
Place a cup of crushed ice in a blender along with sliced ​​cucumber, mint, lime juice, rum, and soda.
high mix.
Pour evenly between two tall glasses and serve with a sprig of mint or a wheel of fresh lime.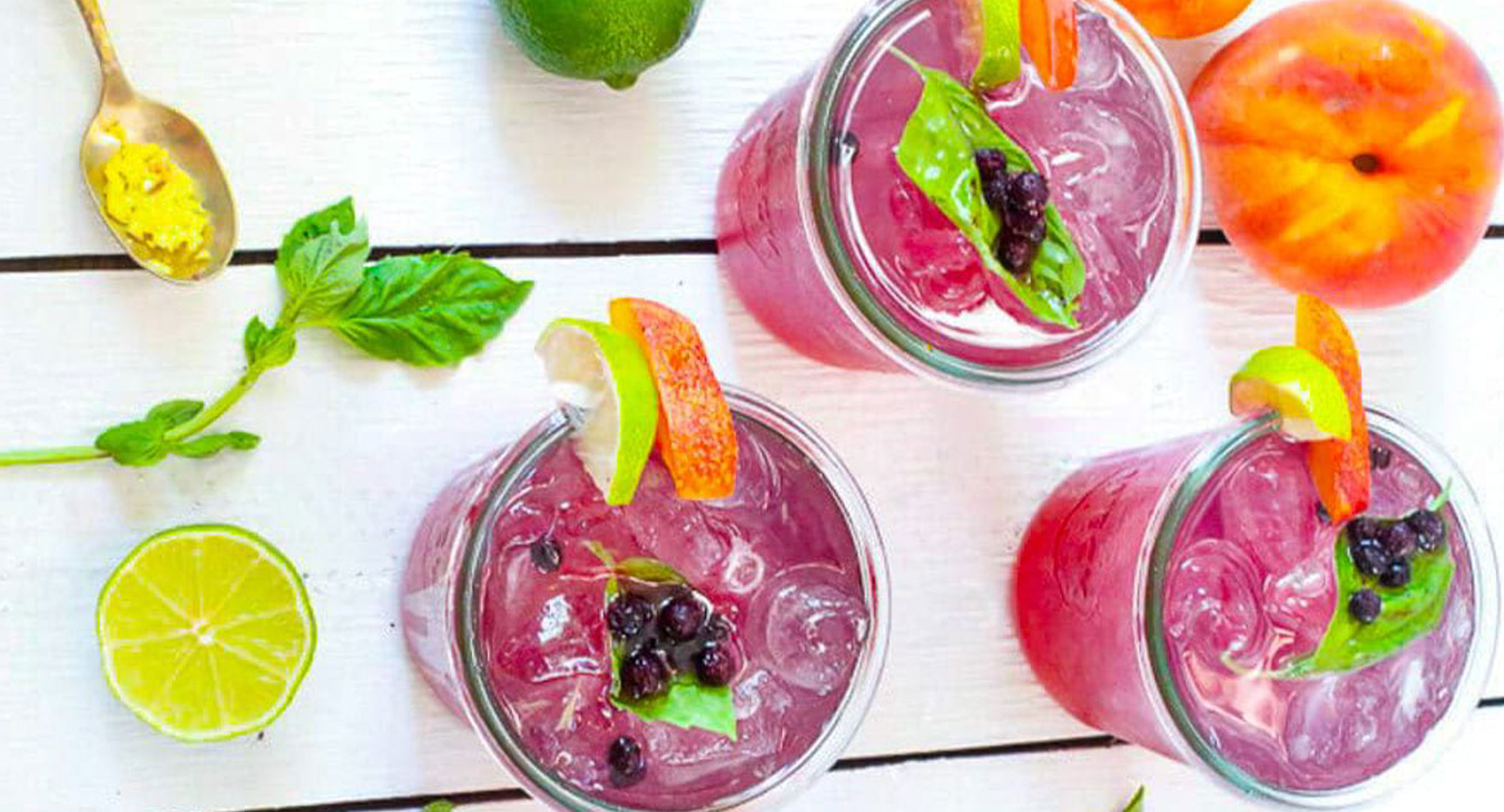 Blueberry peach spritzer
ingredients
1 cup of peach slices
1 cup of blueberries
Half a tablespoon of freshly minced ginger
1 lemon cut into slices
1 bunch of fresh basil
4 ounces of vodka (1 shot per glass)
1 liter of sparkling water
ice
directione
Divide the peach slices, fresh ginger, fresh basil, and blueberries into four cups.
Mix the peaches, ginger, basil, and raspberries together in each cup until some of the juice comes out.
Fill each cup with ice.
Pour a shot of vodka into each glass and squeeze some fresh lime juice.
Slowly pour sparkling water into each cup.
Add more fresh blueberries and garnish with a slice of lemon, peach, and more fresh basil leaves.
Post Summer Cocktail (and Mocktail) Recipes first appeared on VASA Fitness.