Health and fitness are not necessarily a natural passion for everyone, but they are essential to the overall quality of life. It's been said that developing a habit as a child is easier than doing it as an adult, and doing so with health and wellness is no exception. Creating opportunities within your family unit to learn, exercise and discuss all things health and fitness will create a familiar mindset, so building habits feels more natural.
Health and fitness for your children
As a parent in particular, it is important to understand that your children are watching and learning from every step you make.
It's not just what you say to them but also what you don't say. Building an environment where they can clearly see that you care about your personal health will tempt them to want to do the same.
Being a good example is one of the best things you can do to prepare your family for success.
building from the inside
Usually, when it comes to health and fitness, people head straight towards the physical aspect. This is a clear and natural mindset but make sure you have conversations in your family about mental and emotional health as well.
From day one your children are nourished by your reactions, your words, and your actions, and it is important that you realize how these things make them feel as well as how you deal with mental and emotional disturbances.
Although eighteen years may seem like a long time, it really isn't the biggest part of a person's life. However, it is the first eighteen years that build your child's foundation for who they will be adults.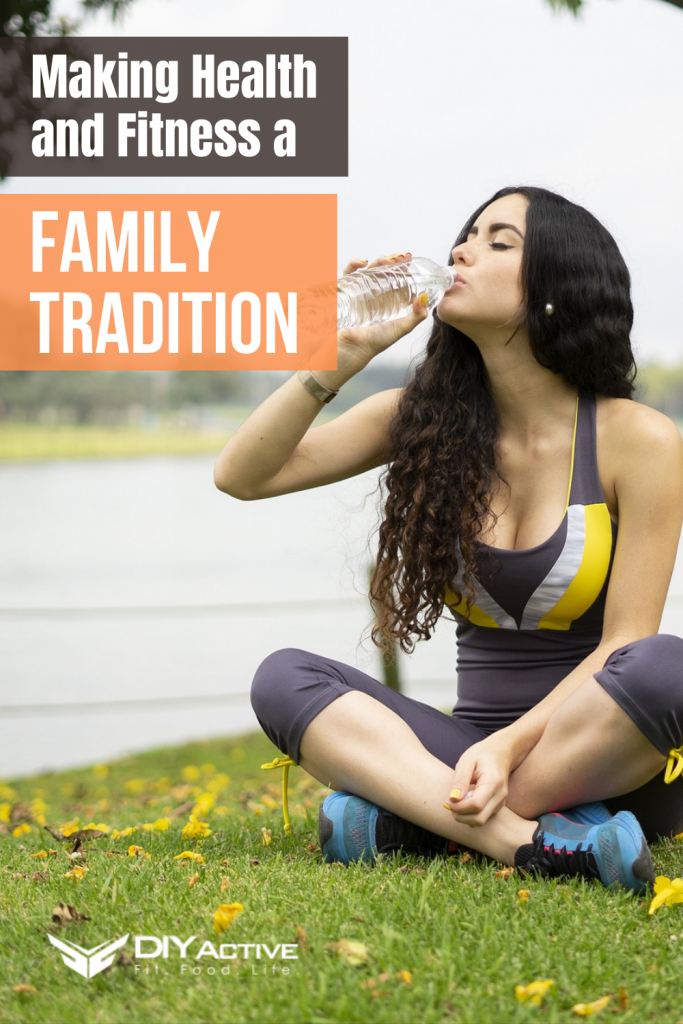 Making talking about your children's mental health comfortable with you will prepare them to be able to do so once they are out of the house.
Leaving university is a great example of this. Once your child starts college, he will now be able to explore his emotions independently of his usual daily routine. Telehealth is a great example for many Resources offered For college students who want or need this type of support.
You can review a guide on the importance of mental health services on campus with your children before they apply. This is a great way to ease any concerns they may have about this shift.
Giving them the opportunity to understand that just because they may actually leave their network does not mean that they will be removed from it. This can also be a gentle encouragement that your child needs to feel comfortable when they are alone for the first time.
Involve them
Making your children and your entire family a part of the process can not only create an opportunity to learn about healthy living, but it can double as Bonding opportunities like that. Even at a young age, there are ways to involve children in the everyday elements of a healthy lifestyle. Grocery shopping is a great example.
Maybe you enjoy grocery shopping on your own, and the idea of ​​bringing your kids with you means nothing to your schedule, no problem. Allow them to be a part of creating your weekly list and shopping list.
Maybe one night a week or a month, every kid gets the family meal provided it's healthy.
This can help develop a sense of responsibility in your children and allow them to start learning what they do and don't like while always keeping in mind that good nutrition is important.
Food preparation can also seem like something that isn't done efficiently with a child's involvement, but if you can be flexible and patient and allow your kids to help out now and then, it will pay off in spades as much as developing their healthy habits.
Incorporating physical activity
Raising and moving your children in the digital age can be an uphill battle but daily movement is essential for people of all ages. Find ways to encourage your children to move their bodies by making it a family affair.
Maybe once or twice a week you walk the family after dinner. Or maybe you have a tradition of doing one physical activity together every weekend. This does not have to be done on a large scale, the most important thing is consistency.
is contained
Putting some glory in your kids' hands can encourage them to enjoy fitness as a hobby, not just a necessity. Find health and fitness apps for kids that they can use to track progress, learn about wellness, and even play games that provide a health advantage.
Teaching them how to create and achieve their goals rather than forcing them to follow your agenda will help develop their personal relationship to their healthy lifestyle.