Share the books you read in June and if you recommend, add them to your collection!
Hi friends! I hope you have a wonderful week! I'm so glad you liked our Anniversary Sale picks. Although not as big a selection as in previous years, there was still a lot of good stuff!
For today's post, I wanted to share a summary of recent readings. I wasn't reading as much as usual since I was so focused on it Terminate IHP2, but I'm back to reading with a mixture of fun fluff + more educational fare. I've added a lot to my list over the past month, so I'm looking forward to diving into some of the new ones on the list.
That's what I read in June!
Book summary June 2023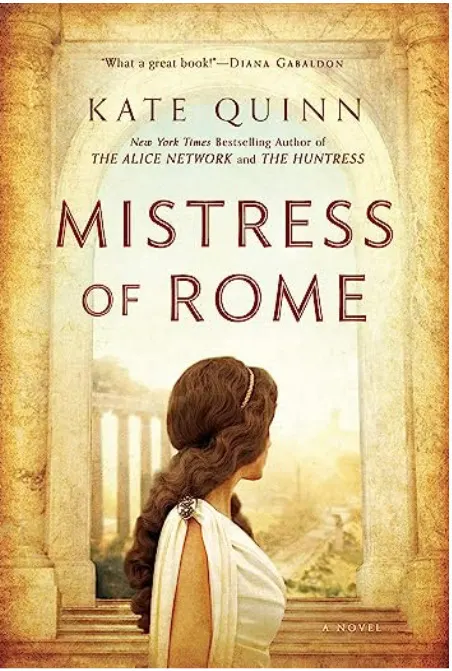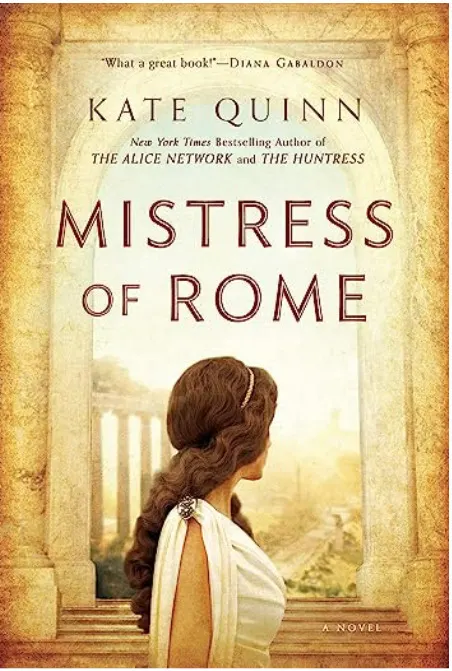 I love Kate Quinn and am on a mission to read all of her books. It was surprisingly pleasant to find out this book Part of a 4 part series and I'm already on book two. It's more of a slow burn than some of her previous novels I've read (The Huntress, Rose Code, The Diamond Eye, The Alice Network), But it gradually builds to a crazy, satisfying ending. Since I usually read more historical novels of the World War II era, it was interesting to read about a completely different time period, and also learn a lot about what it might have been like in Rome in the first century. 9/10 recommend and it lined up perfectly with our trip and being able to see the Colosseum again in person.
from Amazon:
First Century Rome: A young woman will hold the fate of an empire in her hands.

Thea, a captive from Judea, is an intelligent and determined survivor hiding behind a docile slave mask. Bought as a toy for the spoiled heiress Lepida Puglia, Thea escapes from her mistress's spite and fuels her secret passion for music. But when Thea wins the love of Rome's newest and wildest gladiator and dares to dream of a better life, a jealous Lepida tears the lovers apart and banishes Thea.

Rome offers many ways to survive, and Thea reinvents herself as a singer for the flamboyant aristocrats of the Eternal City. As she struggles for success and independence, her Nightingale voice attracts a dangerous new admirer: the Emperor himself. But the strongman's affections come at a heavy price, and Thea finds herself fighting for her soul and her destiny.

Many tried to destroy the emperor: a vengeful gladiator, an erect senator, a tortured soldier, a vestal virgin. But in the end, the life of the most powerful man in Rome lies in the hands of one woman: the emperor's mistress.
I wanted to Like this book A little more than I did, but I'm still going through our trip so I can figure out what happened. This follows the story of Percy and Sam, who have been friends (and a little more than friends…) since their teenage years, until a mysterious event changes their relationship completely. Percy ventures back home after Sam's mother's funeral, and the parts of their relationship, along with what happened to tear them apart, are slowly revealed. I will give this a 6/10.
from Amazon:
They say you can never go home again, and for Persephone Fraser, ever since she made the biggest mistake of her life a decade ago, it feels so right. Instead of the shimmering lakeside summers of her childhood, she spends them in a chic city apartment, hanging out with friends, and keeping everyone at a safe distance to her heart.

Until she receives the call that sends her racing back to Barry's Bay and into the orbit of Sam Florek – the man she never thought she'd live without.

For six summers, through misty afternoons on the water and warm summer nights at his family's restaurant and curling up with books—medical books for him and short horror stories for her—Percy and Sam were inseparable. Eventually, that friendship turned into something even more breathtaking, before it spectacularly fell apart.

When Percy returns to the lake for Sam's mother's funeral, their relationship is as undeniable as ever. But until Percy can face the decisions she made and the years she spent punishing herself for them, they will never know if their love could be greater than the biggest mistakes of their past.

Told over six years and one weekend, Every Summer After is a grand, sweeping nostalgic tale about the love, people, and choices that mark us forever.
Since I've been dealing with the eye saga, you can bet I've been a reading and research machine, especially since trips to various doctors have failed to give me much answers or a real plan of action. (I'm seeing my regular ophthalmologist + specialist this week. The good news is that my eyes have healed!!! But I'm trying to figure out why this is happening so I can prevent it in the future and also a course to wear contact lenses again, as my doctor told me I still need to Wait. I can't work in my glasses forever.)
I've found it this book And while it's supposed to be an 8-week action plan, I read it in one sitting. (I took a break every 20 minutes and did eyelash exercises too, lol). It's packed with concrete action steps and go-to products if you suffer from dry eyes or Meibomiun gland dysfunction. I'm still not sure if I actually had any of these things, or if I was allergic to something in the environment that caused all of this. Either way, these steps definitely continued to help. You can grab a copy from Amazon and download a free training brochure that comes with the book. The author also has a lot of free options Resources on her site.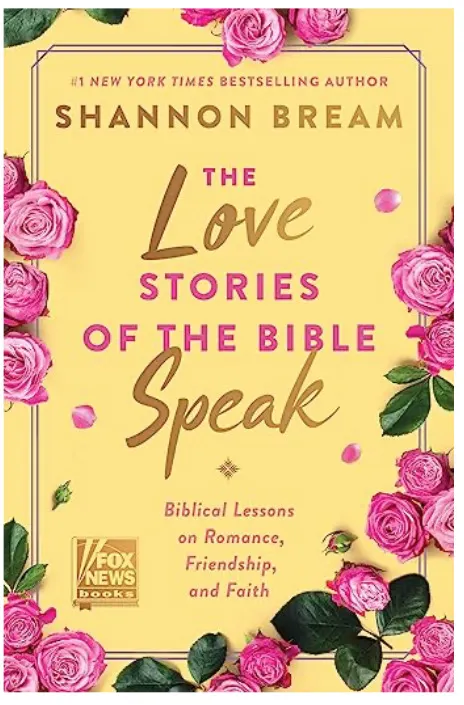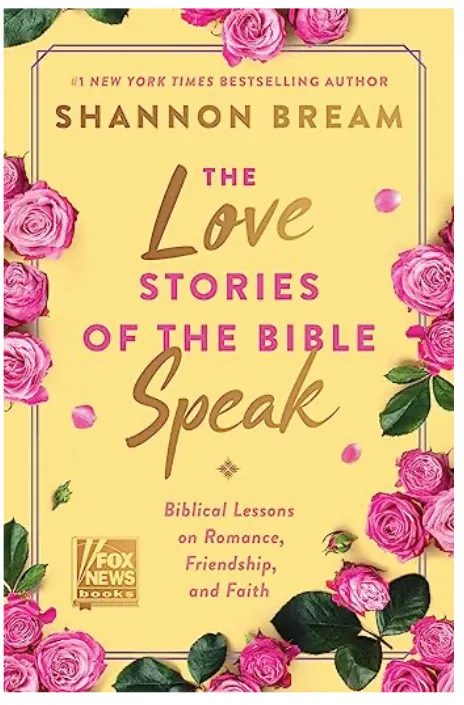 Love stories speak from the Bible
I have not finished this However, I read excerpts from it every night; It's the perfect bedtime read and fills my heart with a warm mist before I drift off to sleep. This book explores the various love stories in the Bible, including romantic relationships and deep friendships. I love this book and also feel it would make a great gift. 10/10
from Amazon:
The Bible is full of "love" stories. But the idea of ​​love in the Bible is much bigger than we can imagine.

Love is the essence of the Bible. From the moment Adam declared Eve to be "flesh of my flesh"…to Joseph's sacrificial love for Mary…to the deep friendship between David and Jonathan…to God's vast, never-changing love: the Bible is a love story. But it also redefines the way the world tells us we should think about love.

The Bible doesn't just reveal butterflies and broken hearts. In the Bible we see God's beautiful design for the marriage partnership. We witness friendships that cross all boundaries. We watch families navigate the many seasons of life. Our guiding example for them all is the deepest, most enduring, and essential love we have ever known: God's unconditional love for his people.

In Biblical Love Stories Happen, Shannon Brimm draws lessons from the good, the bad, and the ugly of biblical romances, friendships, and families. She shows how God's love is often very different from our own, turning our assumptions about life, relationships, and each other upside down.

The love stories in the Bible happen to remind us that no matter where we find ourselves, God's unwavering love will sustain and guide us. These insights on biblical relationships will uplift and encourage you, revealing new dimensions of the most central Christian duty: loving God and your neighbor.
Circus train– DNF
While the introduction is promising, I found the writing slow and tedious. I read 50 pages before I called it quits. There are plenty of other books on my list so I won't force myself to read something I'm not completely interested in. It has excellent reviews, but it just wasn't my favourite.
from Amazon:
When all is lost, how do you find the courage to keep moving forward?

1938. Lena Papadopoulos never found her place in the circus, even as the daughter of the extraordinary prankster, Theo. Smart and inquisitive, Lina—who uses a wheelchair after a childhood bout with polio—craves the real-world charms of science and medicine, her mind stronger than the limitations society places on her. Then her unconventional life takes an exciting turn when she rescues Alexander, an orphan who has his own secrets and a mysterious past.

As World War II rages around them, their friendship blossoms into something deeper as Alexander trains as the Prankster's apprentice. But when Theo and Alexander are captured and forced to perform in a town for Jews set up by the Nazis, Lena is cut off from everything she knows. Forced to make her own way, Lena must face her own doubts and dare to believe in the impossible–her own.
So, tell me, friends: what have you been reading lately? What is your favorite summer read?? That's still #1 summer so far.
Thank you so much for visiting the blog today and I'll see you soon!
xo
Jenna