It can often be hard to get motivated to exercise during the winter months when faced with high temperatures and long snows. This does not even take into account those with seasonal depression. So how do you get back in shape after winter? Find out below!

Get in shape again after winter
Winter holidays, complete with parties and rewards, also make it difficult to maintain your healthy habits.
As winter begins to wane, it's time to stop making excuses and get back to your goals.
Creating your own health plan with a few simple tips can help you get started.
Here are some great ideas for your fitness routine to get in shape before spring.
Invest in better equipment
In the last weeks of winter, perhaps the weather in your area will improve. However, don't expect spring temperatures just yet. If you go out to exercise, it's a good idea to dress well with layers.
If you get too hot, it's easy to do Remove one layer for convenience. With good and flexible equipment, you will not be overwhelmed by a sudden and unexpected storm. Choose light, waterproof jackets and thin, insulating gloves.
Make sure to keep warm and not go out for too long if temperatures remain low.
wipe your head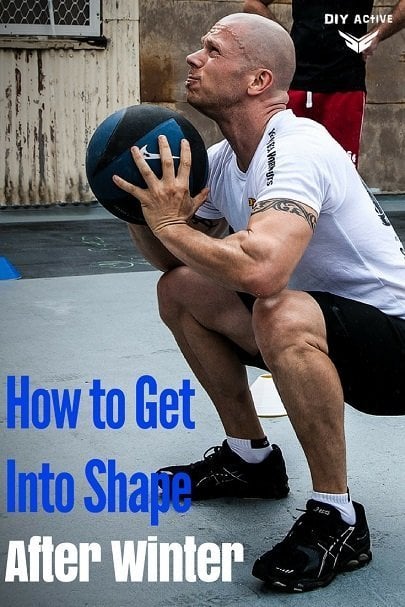 Lack of sunlight and the coldness of winter can dampen anyone's mood.
Clearing your head of negative emotions that can keep you from feeling motivated to exercise and eat healthy can help. You can address mental and emotional problems through a number of means, including talking to a therapist.
many Sober Living Home The companion recommends trying meditation and focusing on love and positive emotions. Give yourself time to work on goals, too.
Take small, measurable steps to get started on your new routine and work on a bigger one.
Involve your family
Getting back in shape is easier when you have strong supports by your side. Work with your family to come up with ideas to help everyone eat healthy and participate in physical activity.
Cooking dinner together is a good way to learn new recipes and avoid high-calorie foods. As the weather improves, you can walk together and enjoy the fresh air. You can also join a local gym as a family to add more indoor workout options.
Having a friend to support is the strategy of many treatment centers like eudemonia homes Because it keeps you accountable and supports you at the same time.
Mix up your inner routine
Even as temperatures warm as spring approaches, there will still be days when exercising outdoors seems unappealing. Sticking to the same indoor home workouts can quickly become boring.
Try adding some new variations to your repertoire, such as practicing with online workout videos. Some of today's video game consoles feature games designed to help you exercise. You can also try an exercise class at the gym or community center.
Prepare your garden for healthy vegetables
Having your own vegetable garden gives you easy access to healthy foods all summer long. The last few weeks of winter are a good time to start planning your vegetable garden.
Before it's time to plant, plan what crops you want and where to plant them. If you don't have your own space for an outdoor garden, you can try growing small vegetables and herbs inside your home.
Make sure to plan the plants you will end up using.
Make healthy choices every day
Participating in an exercise session is a great way to help get in shape, but you can add more physical activity to your day just by making different choices.
For example, instead of using the elevator at the office or mall, take the stairs to get your core working. Modifying your regular coffee to less milk and sugar will reduce your calorie intake. Instead of eating a second donut for a snack, opt for nuts and dried fruits.
These small changes accumulate over time, and you can easily incorporate them into your daily routine no matter the season.
is contained
Dark, dreary winter days make it hard to get excited about getting in shape.
Involving your family and working through your negative feelings can help you get through winter, get ready for spring, and get in shape.
Latest posts by Eileen O-Shanassy
(show all)