Tips To share tips on how not to kill your houseplants and keep indoor plants alive and thriving!
The pilot says I was suffering from gangrene. I was the one walking into the factory store and the plants would immediately fall back in fear that I would take them home. The unlucky elect were brought into our home, neglected, and lived a sad and swift death.
With a huge learning curve, over the past few years, I've really turned things around! We now have an entire garden with plenty of herbs and vegetables, multiple thriving houseplants, the legendary Frida, and the 10-foot-tall leafy fig.
Houseplants can make a huge difference to home décor and the overall style of a home! It can help purify the air and can also add more style and personality to your home. Plants grow naturally in the wild but you can recreate a plant's natural habitat indoors. Today, I'm sharing some tips that can help my outdoorsy-challenged friends kiss their black thumbs goodbye and keep your plants thriving indoors.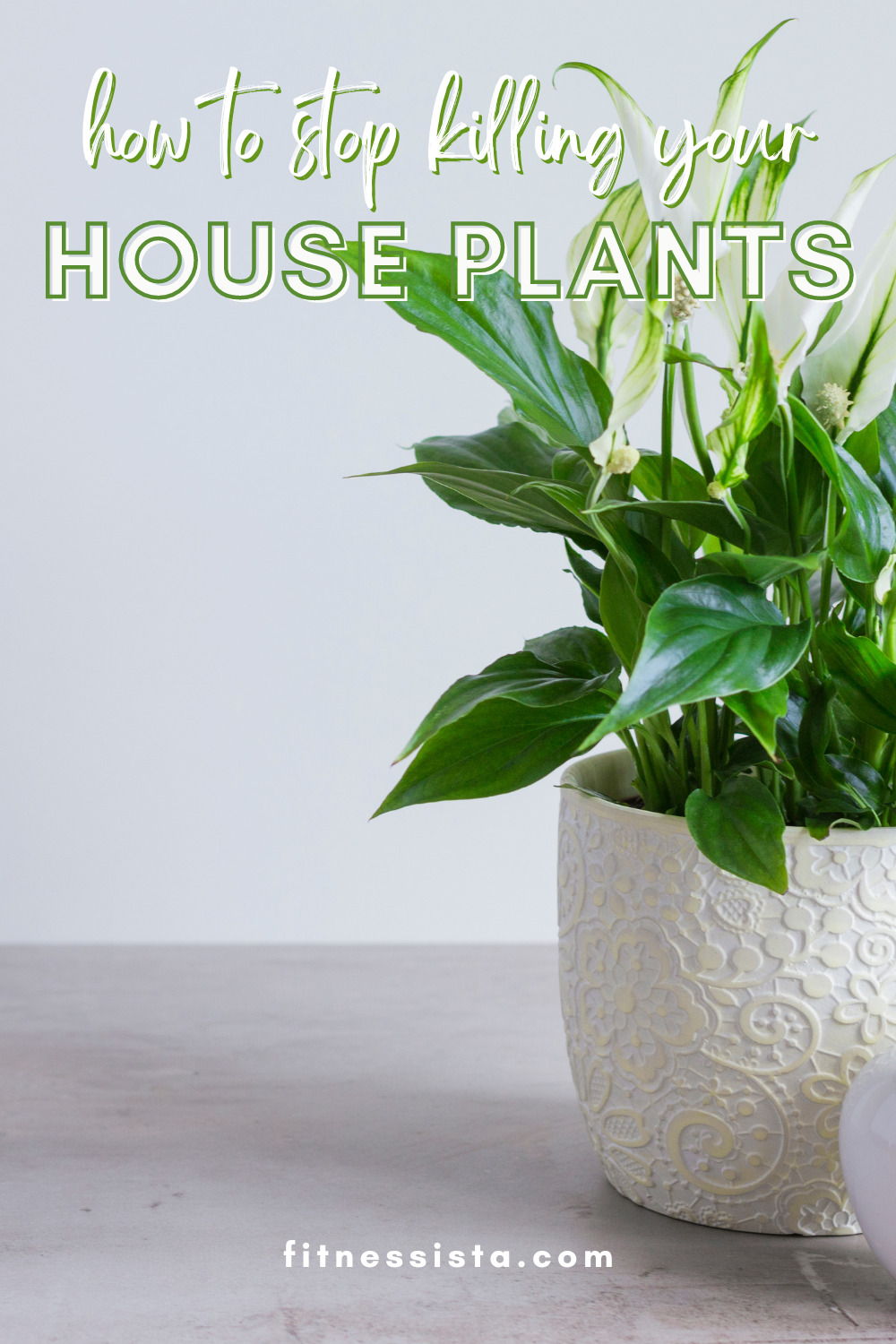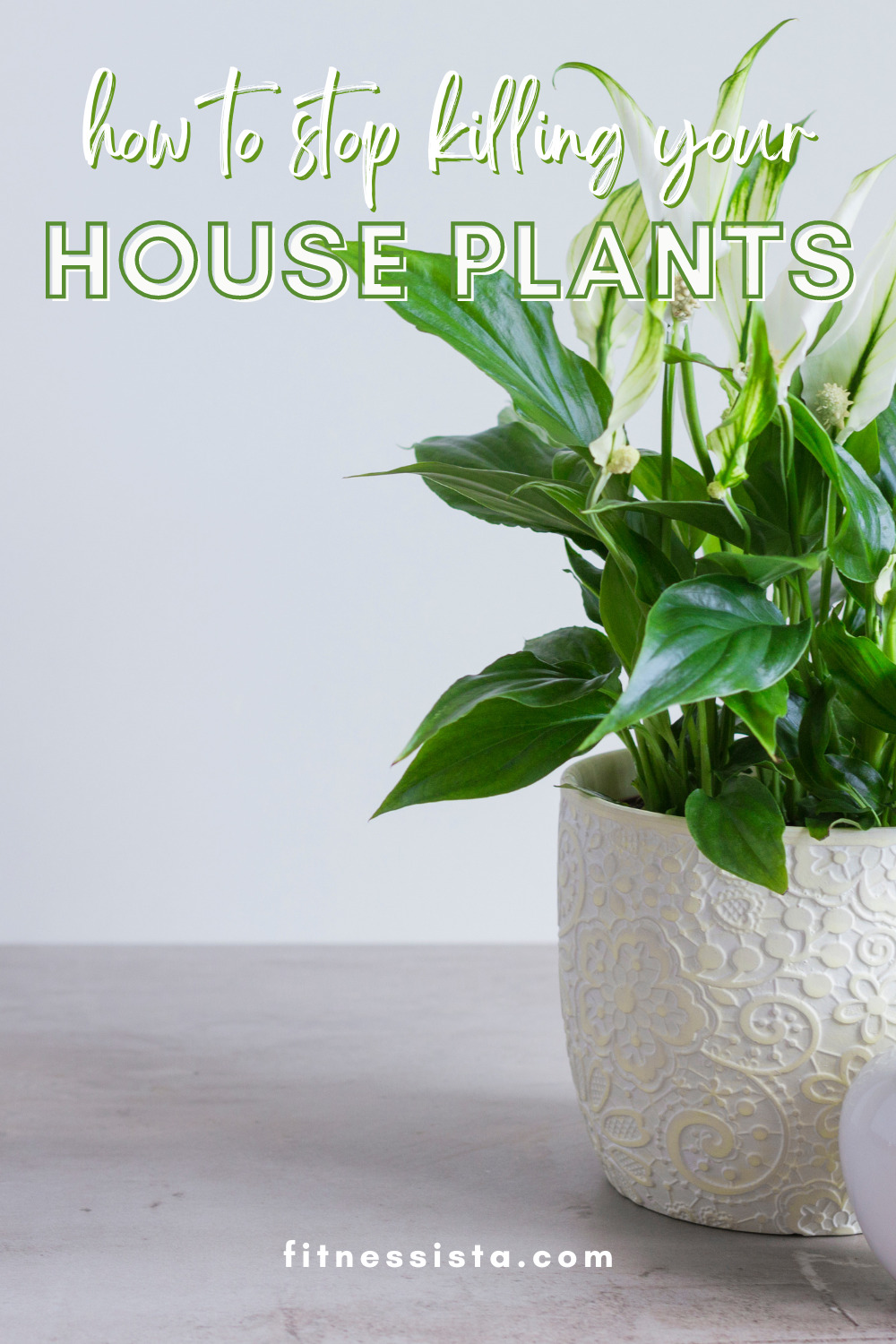 How not to kill your houseplants
Choose plants wisely
Don't be afraid to start with an "easier" plant, such as a succulent, lavender, cactus, cactus, spider plant, or plain plant, the heart plant philodendron. This post contains a list of popular houseplants. Check the label to see how much sunlight and water they need and plan according to the type of care needed. Succulent plants and aloe vera need a little more water (too much can give them damp feet and damp roots), cacti need a little more, and the heart plant Philodendron likes to dry out a bit and then soak completely.
Put the plants in the right place
Sunlight is a critical factor, as some plants need a lot of sunlight and others don't need much at all. Before making a purchase, check the plant's tag or do a quick google search to see how much light they prefer. Violin leaf figs like to be in a large south-facing window, which receives hours of indirect sunlight. Other plants in the house do well with indirect sunlight from various windows. When you bring your plant home, place it in the same pot you brought home from the nursery. This way she can get used to her new environment before she gets the stress of re-registering.
Choose the right amount
Check the bottom of the pot and make sure it has a drain hole. You want to make sure the soil can drain, or else you may experience root rot. If you like a pot that you really want to use but doesn't have a drainage hole, you can place the plant in a plastic container inside the larger pot. This way, you can remove the plant with water and drain it, then return it to its decorative vase.
Keep plants nourished
Find a good fertilizer for your plant and use it twice a year. I like to do this in the spring and fall. Usually I'll hide in Amazon reviews or ask someone in the factory store what they recommend. Many plants do not ultimately need fertilizer, but it can make a difference to the plant's overall health and growth.
Avoid excessive watering and immersion
Probably my #1 tip for plants is to use a water meter. This is the best way to know if your plants need water! Lots of people believe in giving their plants a little water every day, but the best way for me is to wait for them to dry out a bit (2-3 in water meter) Then soak it well. Here is the water meter that I use! Also, plants love to shower if you want to water them in the shower!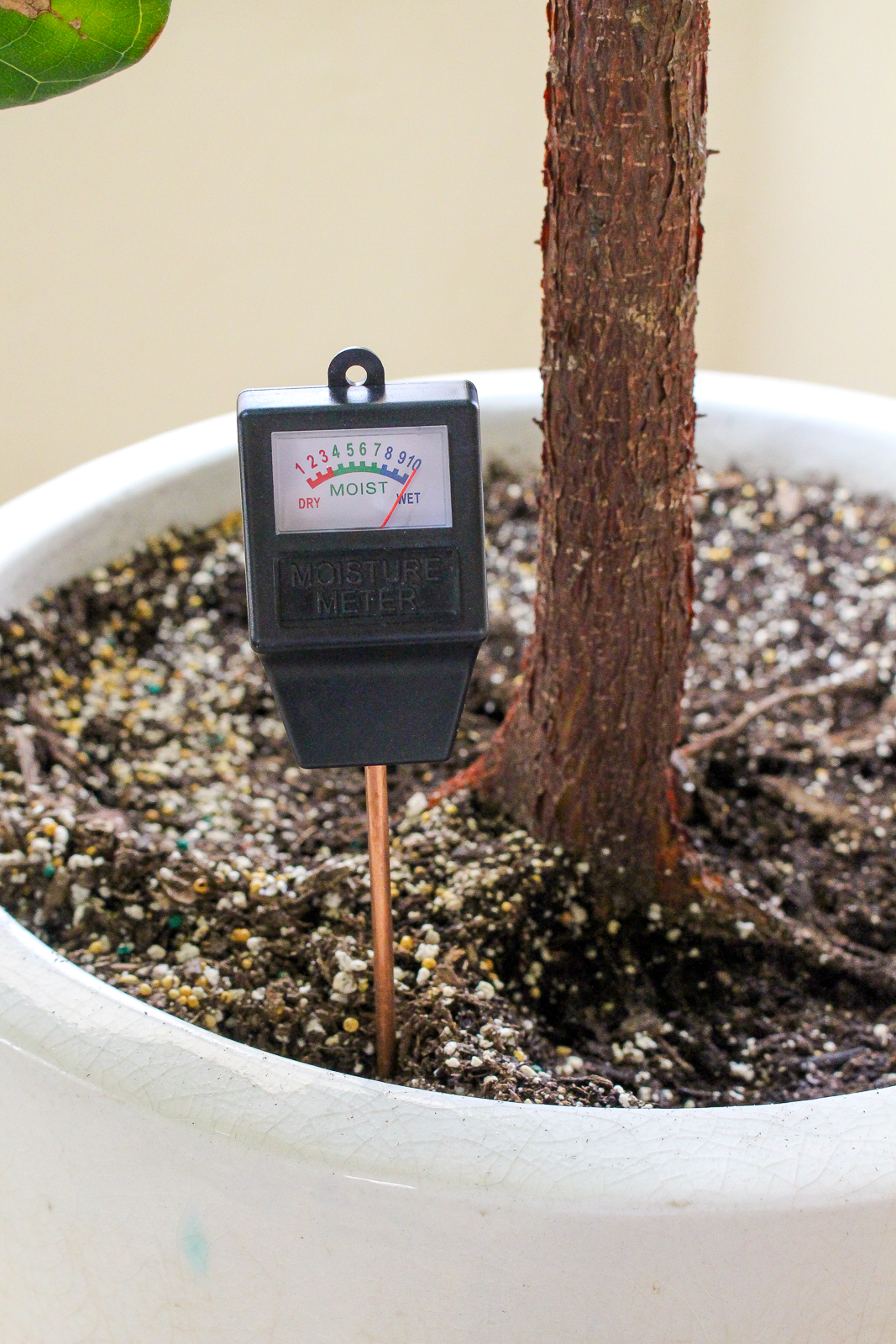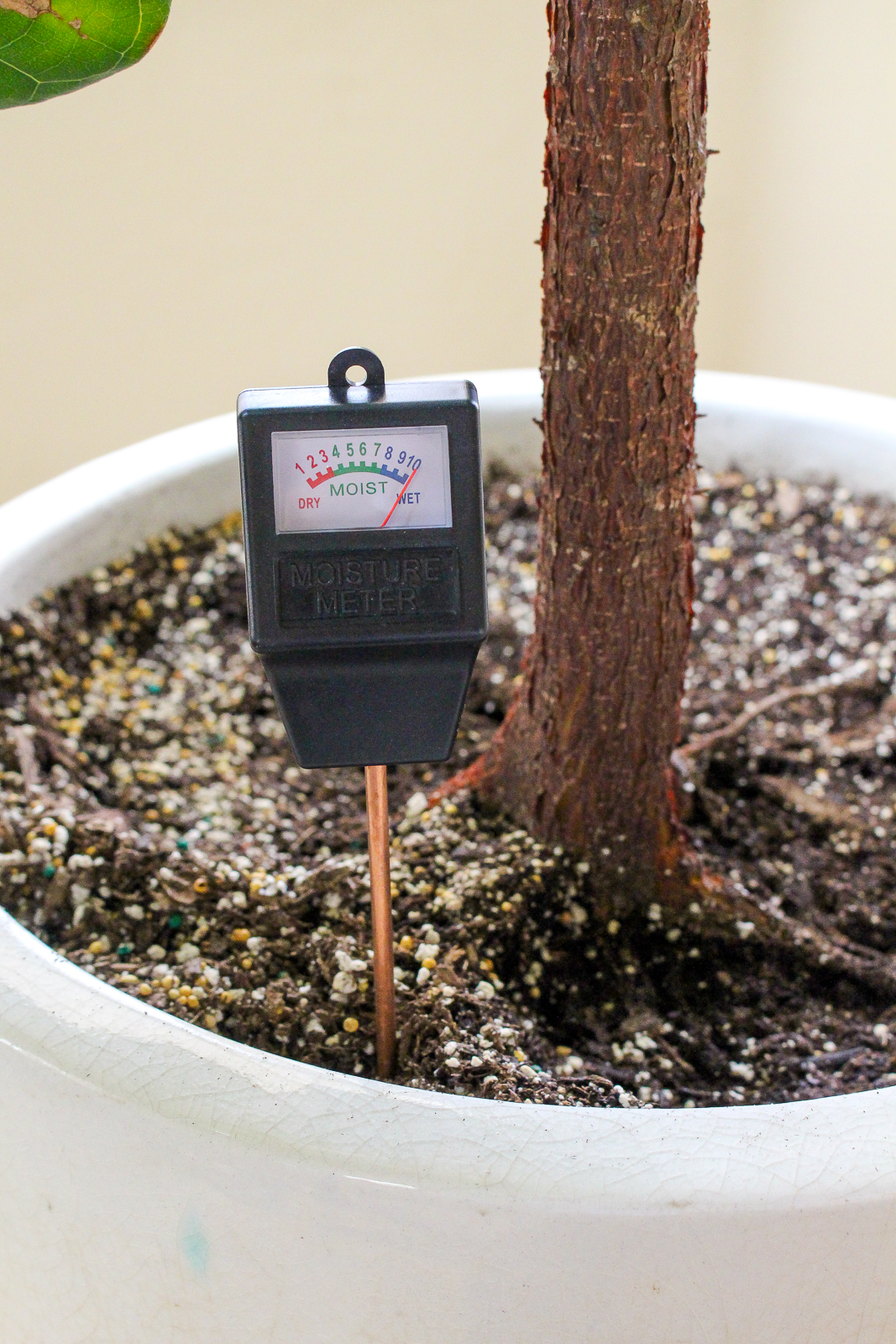 Cleaning dusty leaves
When the leaves are dusty, it makes it difficult to absorb sunlight and photosynthesis. Use a paper towel or soft cloth to gently clean the leaves. I've heard of people using neem oil (and even mayonnaise!) to clean the leaves of their plant, but I find that good filtered water is best.
Use sharp scissors to cut off dead leaves/twigs
Don't be afraid to cut off dead leaves or twigs. Also if your plant has any brown spots on the leaves, you can cut this gently with scissors. When I first got used to caring for our leafy figs, I had some brown spots that the plant was constantly using its energy to try to fix. Nana asked me to cut away the brown spots on the edges of the leaves, and it made a huge difference.
Use artificial lights as needed
If you find that your plant is not getting enough sunlight or may need an extra boost, you can use a grow light indoors. Amazon has a lot of these!
Rotate plants regularly
This way your plant will not have a clear front and back, but it will still grow vertically and look beautiful from all sides. I like to rotate my large plants every three months.
Take care of your plants
Take a look at your plants and make sure to cut off any dead leaves, remove any fungus (a sign of healthy soil), and prune them as needed if they start to fall out of reach.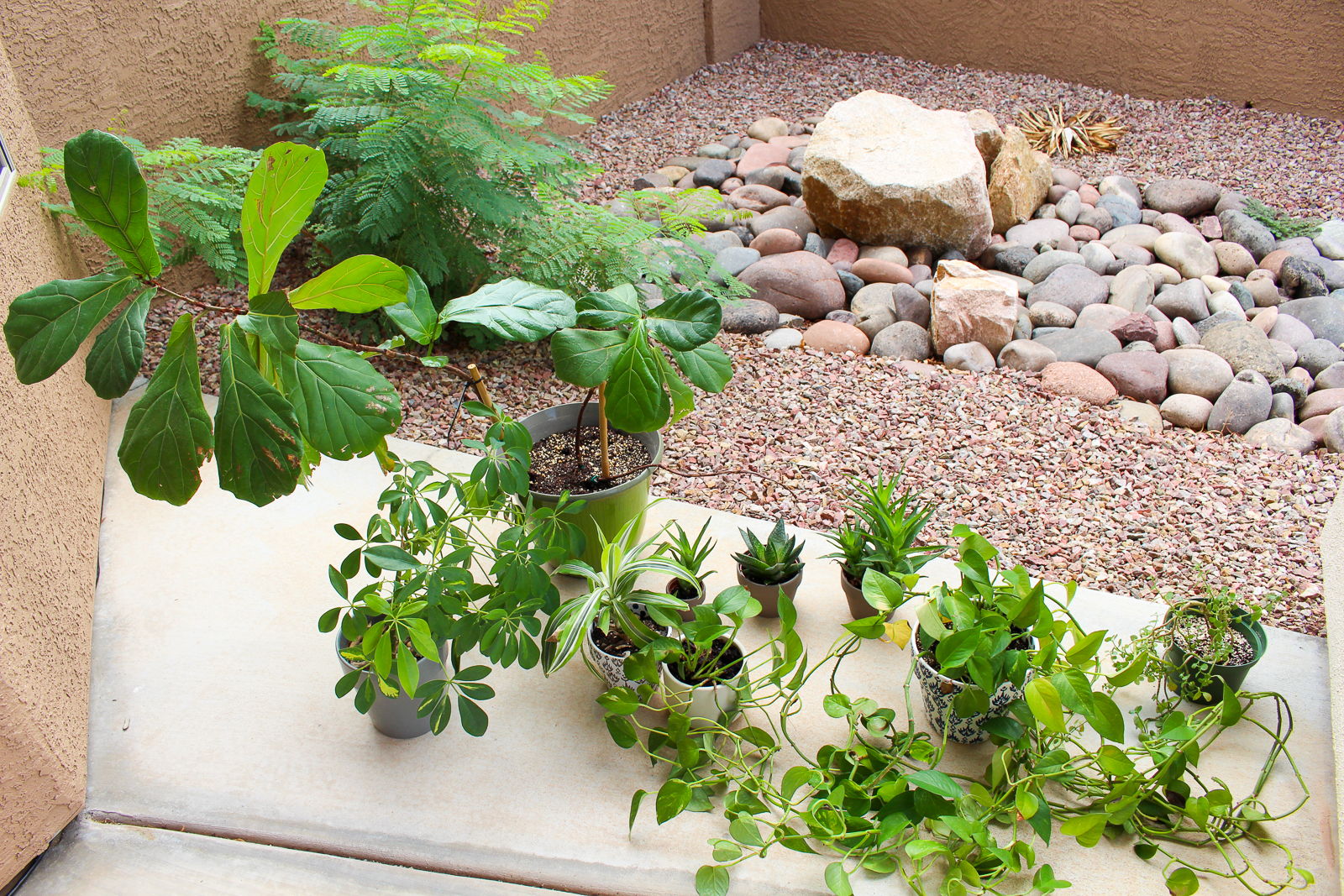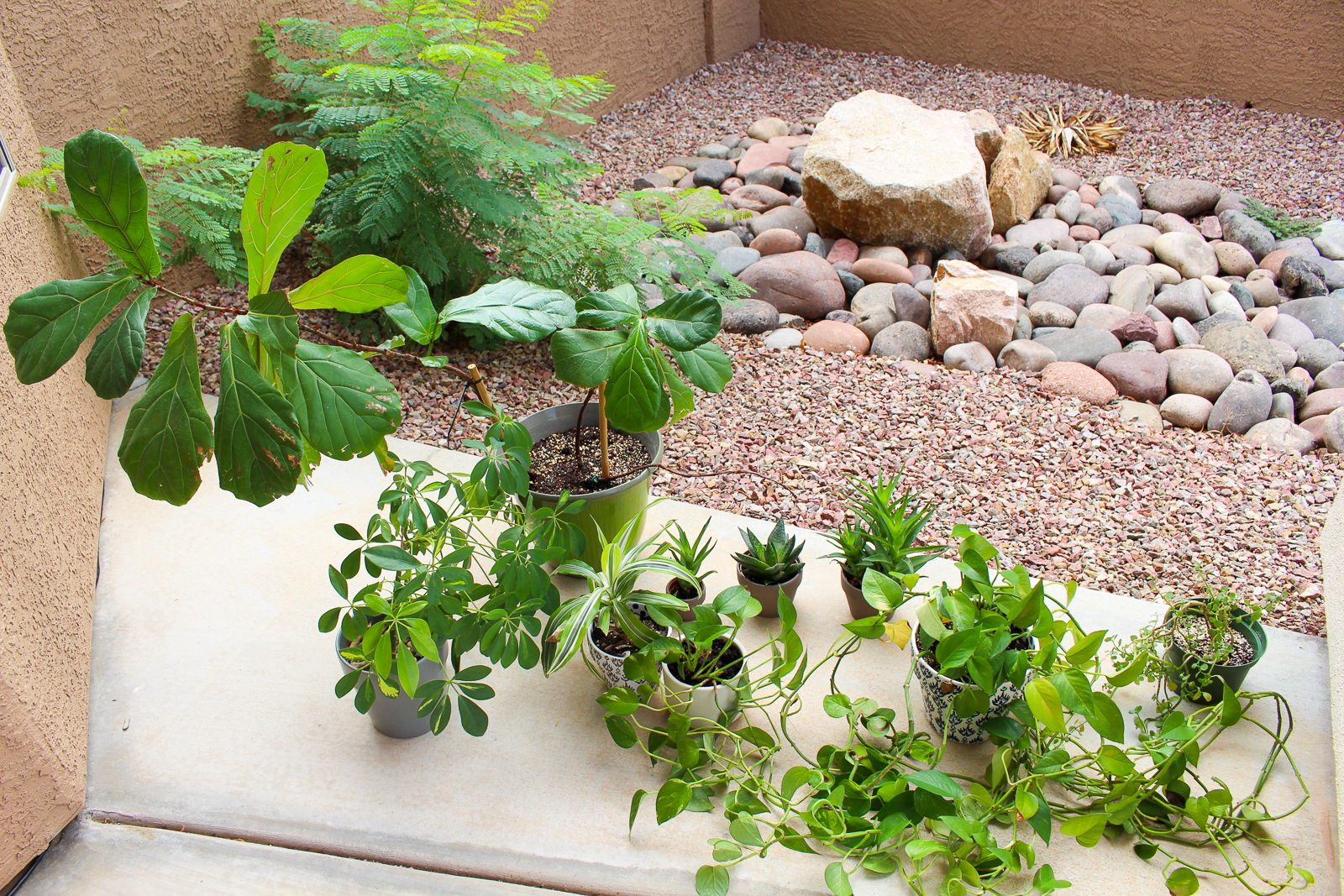 Treat root rot as needed
If you notice that your plant appears damp or is dropping, yellowing, or browning leaves despite regular watering, it may have root rot. This is a useful post With signs that your plant may have root rot and what you can do about it. In May cases, you can completely save your plant from root rot.
Check for pests
Check your plants for pests (Here are some common things!) and treat them accordingly by removing the pests and cleaning the leaves.
Filter your water
It wouldn't seem like it would make a difference, but it totally helped the leaves of some of our plants. Even if you don't filter for regular watering, try using filtered water to clean the leaves. Our water in Tucson is very hard, so when I switched to filtered water from Berkee for the leaves, the plants started to look a lot healthier.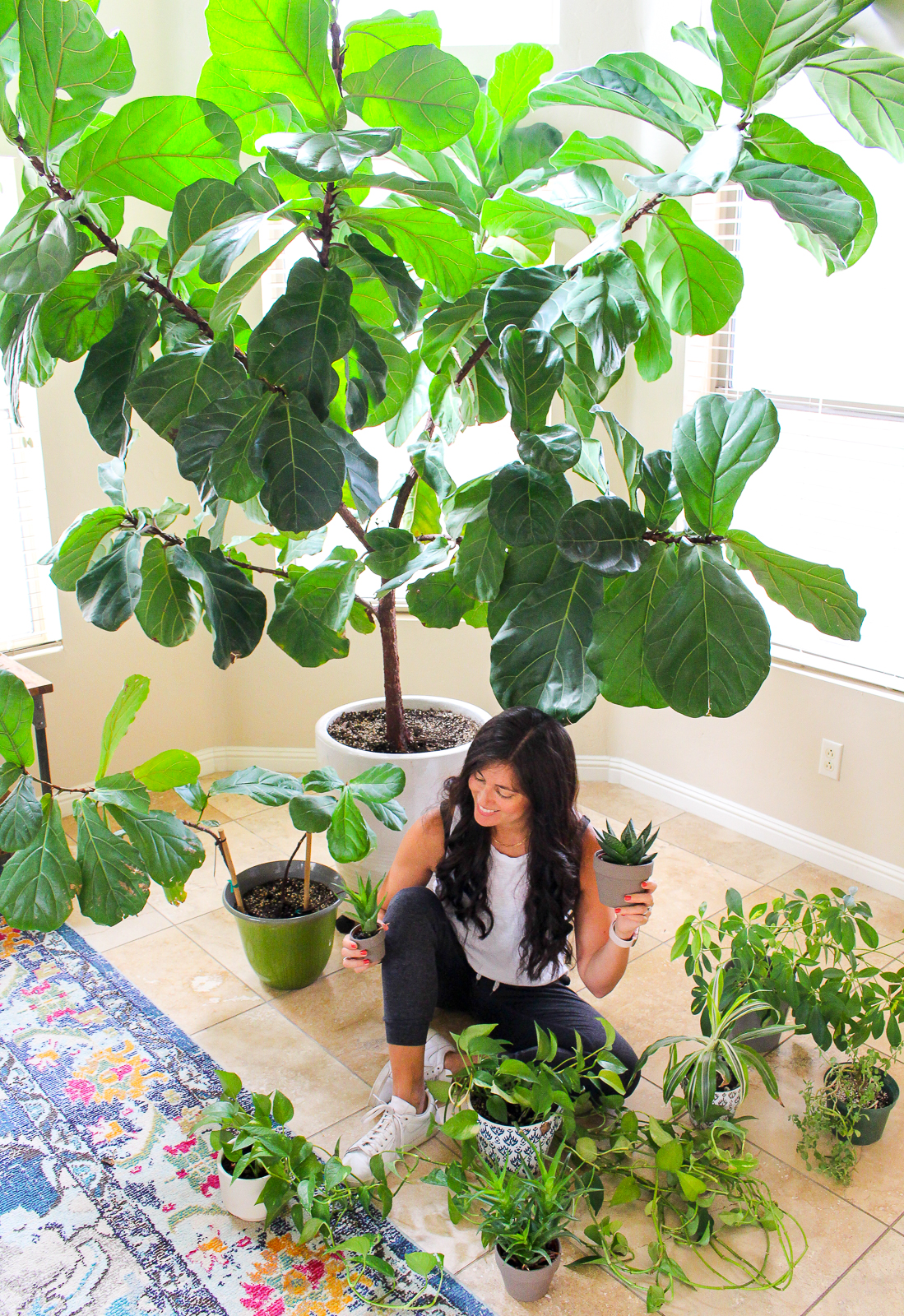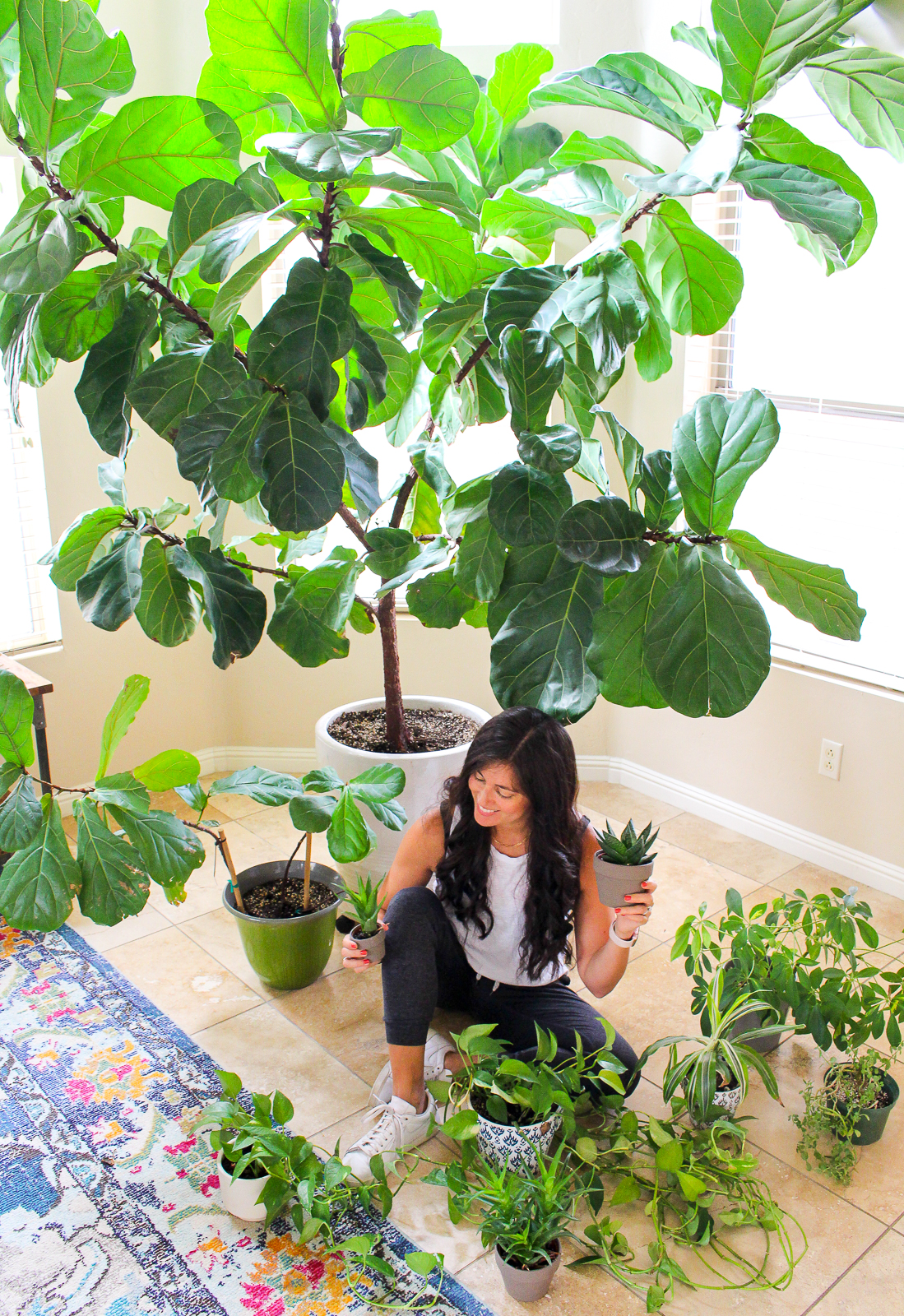 Give them attention…but not too much attention.
This is huge at first I wanted to give my plants all the attention. I watered them daily, played Michael Buble, and this turns out to be a great way to assassinate your houseplant. Therefore, I water when they are dry, clean the leaves, and then play it cool. 😉 I love having an oasis of happy flowering plants.
What plant tips did I miss? Are you a green thumb or a plant killer?
Have a great day and see you tomorrow with a fashion post
xoxo
Jenna
more:
How to take care of fiddle leaves