Sharing a quick and easy home recipe for dogs that pups love! All you have to do is make the dough, cut it into the shape of your choice, then bake it.
Hi friends! I hope you had a wonderful weekend. We're back in school this week and I've started beta testing for nutrition training. I'll be releasing more details about this next week, so stay tuned!
Let's talk today about dog treatments. I know – kind of random for a fitness blog, but my most important post ever was about guinea pigs, baby food and toilet training, so here we are haha.
Also, Maisie loves these so much and insists on sharing that word for those of you with her furry friends out there.
These dogs are made on a whim, using some ingredients we always have on hand. She's started giving Maisie more healthy human food, and let's just say, she's getting into that area. She loves chicken, eggs, peppers, peanut butter, and watermelon. She's also a big fan of bully sticks from Thrive Market. Sweet Caro even had her first ever bully stick, and even though she has like 4 teeth, she's blinking happily. She was also a huge fan of these homemade dogs!
Homemade dog treats ingredients:
Here are the components that these people should have:
Peanut butter (make sure the only ingredients are peanuts and salt; no exotic oils or sweeteners)
pumpkin puree
Garbanzo bean flour (you can also use whole wheat flour)
egg
instant oatmeal
All-purpose flour for rolling dough
And that's it!!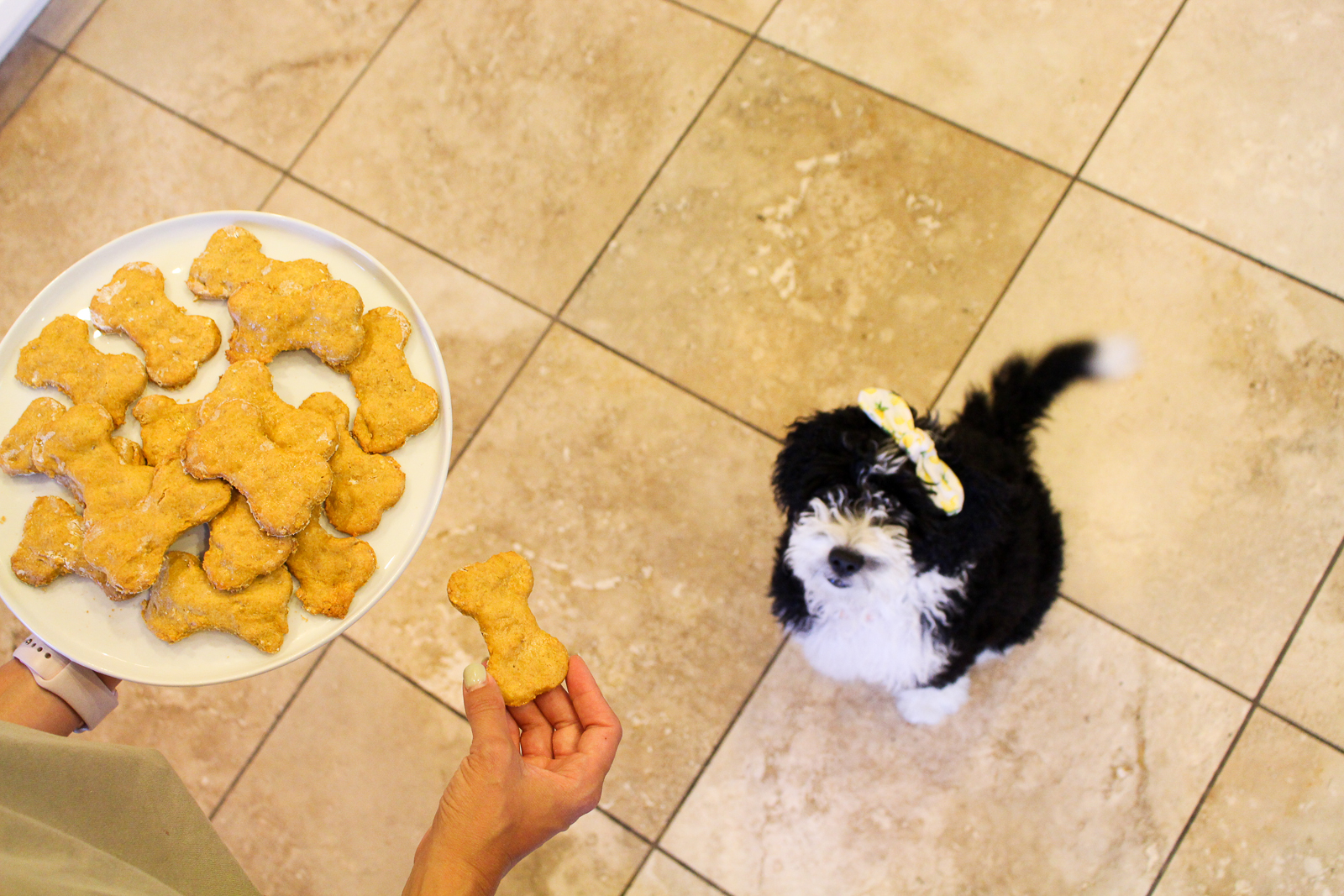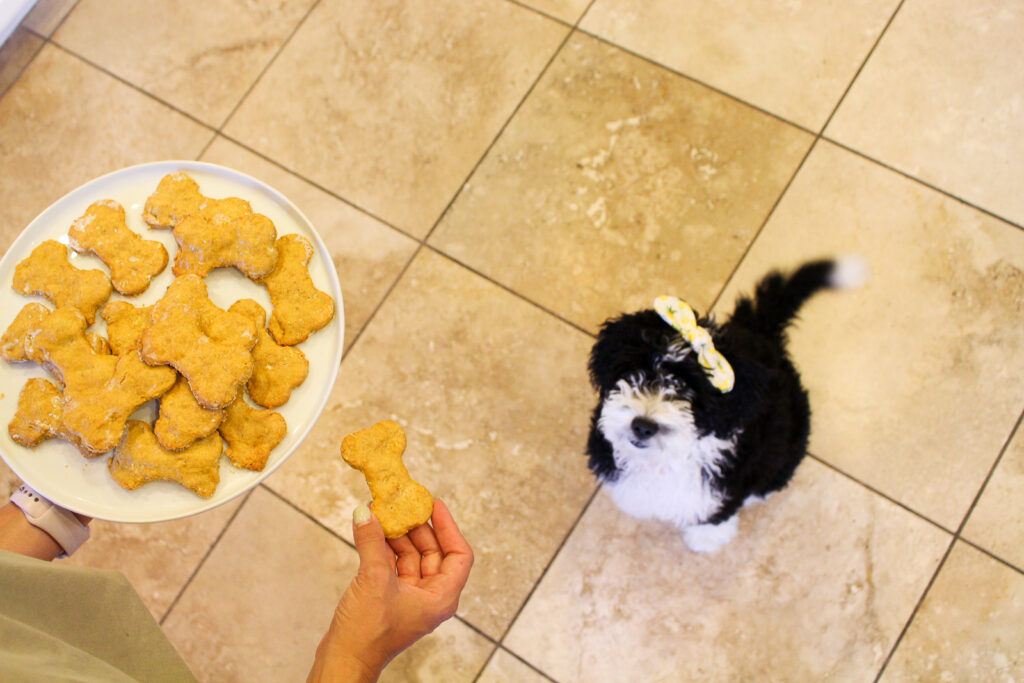 You can always adjust the cooking time, depending on how thick you want it to be.
Here is the quick and easy recipe!!
How to make homemade dog treats:
printing press
Homemade Dog Treats (Quick and Healthy!)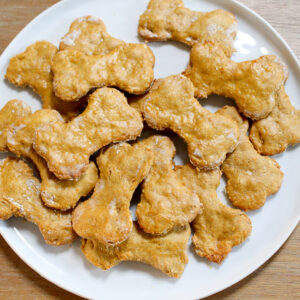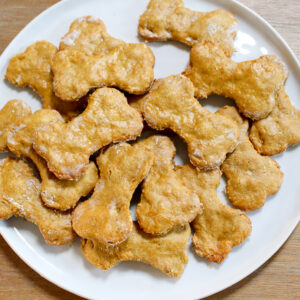 This is a quick treat recipe your furry friend will love! I used chickpea bean flour (they love chickpeas!) but feel free to use whole wheat instead.
1 cup Chickpea flour (whole wheat can be used instead)
3 Eggs (reserve 1 for egg wash)
1/4 cup pumpkin puree
1/2 cup Peanut Butter (check peanut and salt ingredients only)
1/2 cup quick cooking oats
All-purpose flour for rolling
Favorite cookie cutters
Preheat the oven to 325 and cover a baking tray with butter paper.
In a large bowl, mix together two eggs, peanut butter, pumpkin, chickpea flour (or wheat flour), and oatmeal. Stir until a dough forms. Add more chickpea flour or some all-purpose flour to the dough if needed.
Sprinkle some all-purpose flour on a clean surface and add the dough. It will be a bit sticky, so use the flour to coat the outside of the dough as you roll it out to about 1/2 inch. Use a cookie cutter to cut out the shapes and gently place them on the baking tray.
Mix the remaining dough, roll and repeat.
Whisk the remaining eggs with 1 tablespoon of water in a small bowl. Use a pastry brush to paint egg whites on top of each dog treat.
Place in the oven and bake for 30 minutes, until firm. Let it cool completely before storing at room temperature or in the refrigerator in a closed container.
Have you ever made homemade remedies for your dogs? What food does your dog always go crazy for? I never eat chicken without thinking about Bella.
xoxo
Jenna