Hi friends! happy Friday! I hope you had a lovely week. It was fast here. We finally got some monsoons (YESSS) and the girls were on dance and cheer camp. I also taught my first personal class over a year ago! I felt so good to be back. As much as I loved teaching Zoom for the convenience and ability to teach friends from all over the world, I completely missed the magic of personal interaction. He reminded me of all the reasons why I love teaching. I officially came back to it in July, teaching cardio, dance, TRX, spin, and basic conditioning. I can not wait!
What do you have this weekend? We have the weekly pool and dinner night with friends and our new puppy will be here tomorrow!!! The pilot flies to pick her up and we all eagerly await her arrival. (Except for Caro. She has no idea a puppy would jump on her head, but I think she would enjoy having a friend.) I'd love to hear what you're up to!
Time for your weekly favorite Friday party! This is where I share some of my favorite finds from the week and across the web. I always love to hear about your favorites too, so please shout out something you love in the comments section below.
random:
– Sakara sweatshirt! My friends in Sakara sent me this comfy sweatshirt last week – it was part of a recent campaign they did – and it was a fun surprise. I always wear a sweatshirt when I'm at home and it's my favorite. I have a few meals next week and am always looking forward to it.
– puppy snuggle. Many of you recommended this on instagram The reviews were excellent. You can add a heating pad for warmth and the battery-powered heartbeat will beat all night long. I have no problem sleeping on the floor with the new pup the first couple of nights, but I will report if this is a game changer.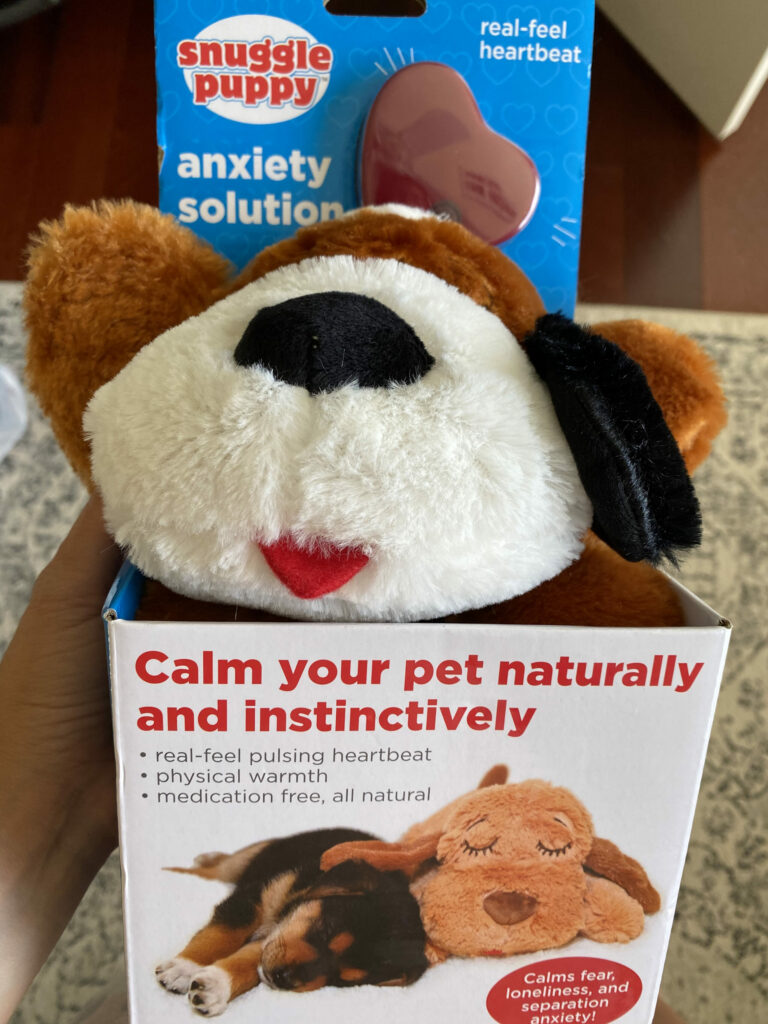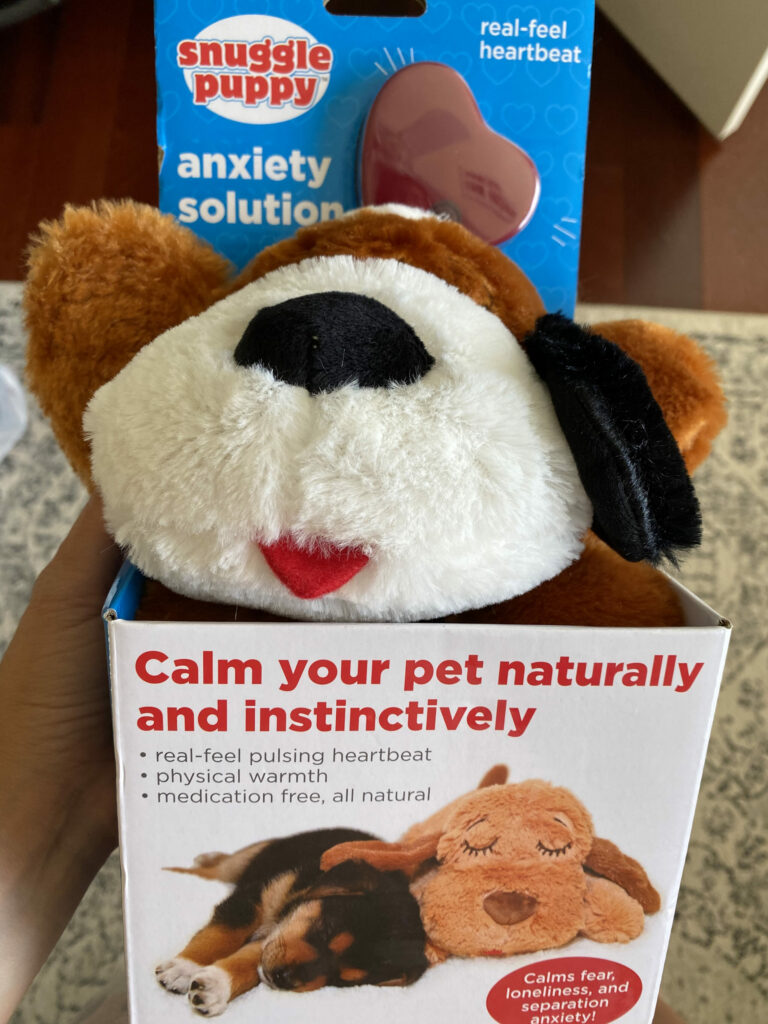 We ordered some Chewy goodies for the first time ever and will use them often for dogs and guinea pigs. They have everything.
-I just had to show you the Father's Day socks I ordered for the pilot. Very good haha.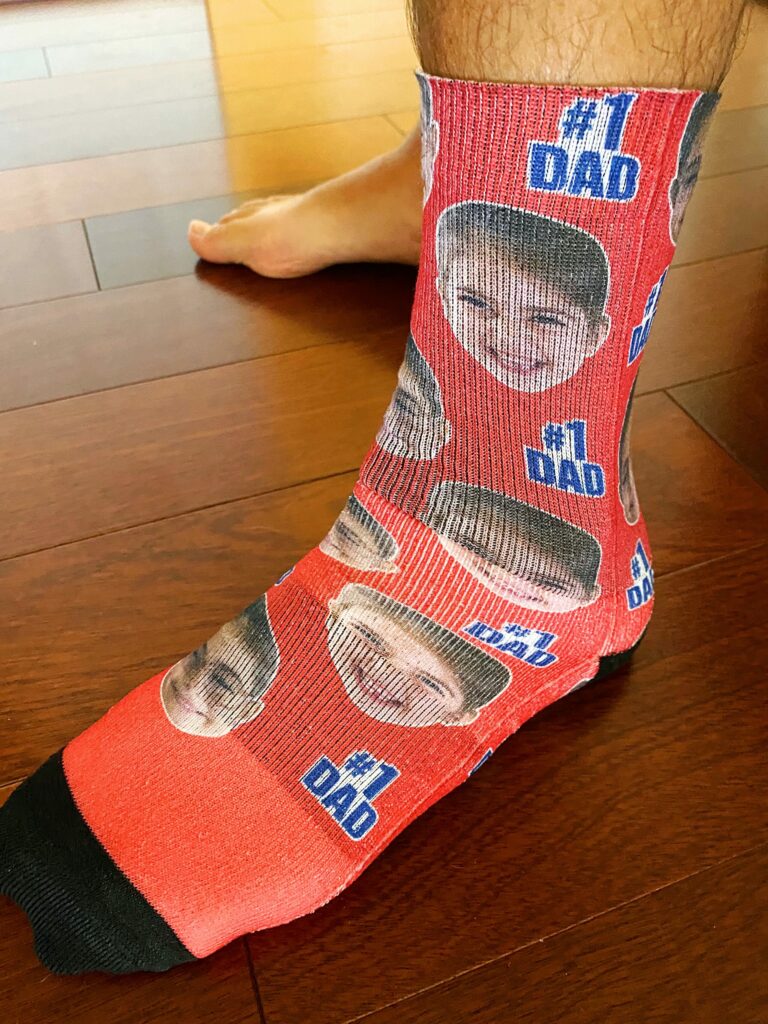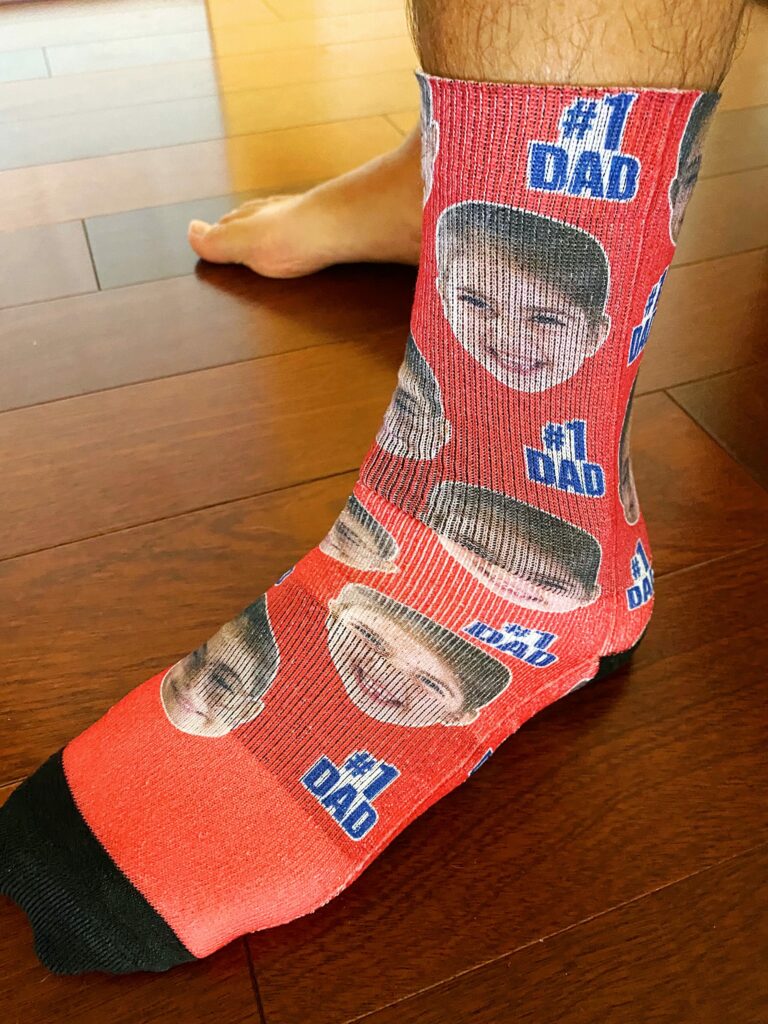 Fitness + Good Eating:
– If you missed signing up for Fit Team but still want to try it out, You have the option of trying one month here. If you like it, you will have the option to join as a member. It's an easy way to try it out before committing to a full membership! New plans will be released on Monday and we'll be rocking the Summer Shred for July. Quick, challenging, and fun exercises you can do anywhere. They work on your schedule and you can do them while traveling or at home with the kids. Get your schedule consistent as we approach fall. Try it with 1 month here! (ends tomorrow at midnight)
– We had this Shrimp recipe For dinner and loved it. I cooked shrimp on the stove and served it with jasmine rice and broccoli. Very easy and enjoyed by the whole family.
20-minute cardio workout
Read, watch, listen:
– Take a moment to note the fact that Hugh Jackman can do anything. (I'm going to lose my mind to see him in music man on Broadway.)
What unexpected relationships have you formed over the past year?
– How Running to Music Can Fight Fatigue
– Simple Self-Care Practices for a Healthy Body, Mind and Spirit
Fashion + Beauty:
– Report back on summer swimsuits. These are my new favorites! I got this oasis ruffle one piece and this is animal print top And the bottoms;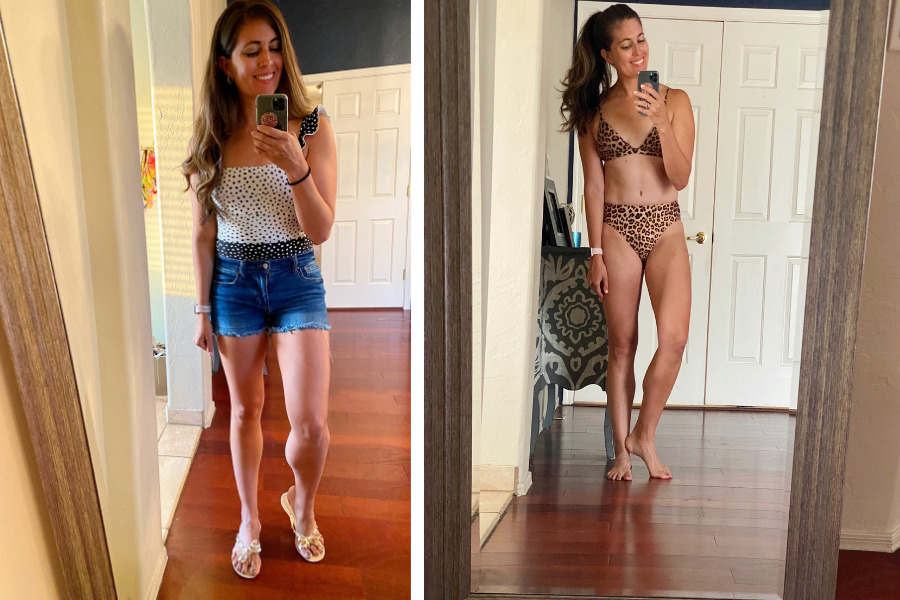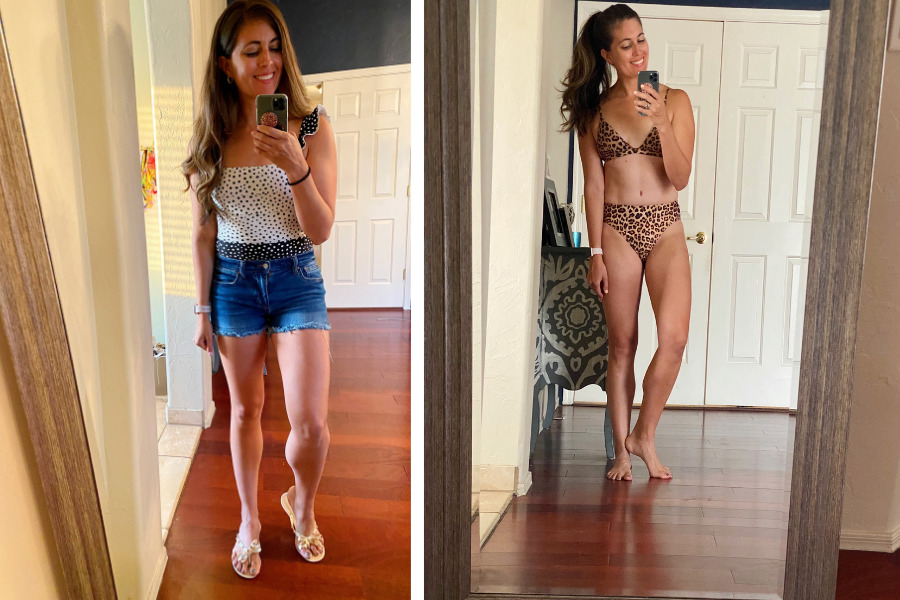 I didn't wear high leg bottoms and was surprised to see that they were flattering (you know, when you don't have weird shorts the tan happens). The suit's fabric is of high quality – feels more expensive than it is – and the fit is great. I got small tops and small bottoms in 2 pieces and 4 in One piece. (If I'm between sizes, I'd pick the right size for one piece. I'm always between 2 and 4 and I'm glad I went with a 4.)
Happy Friday friends!
xo
Jenna