Welcome! Happy Friday and Happy St. Patrick's Day!! How are you? I hope you had a wonderful week. The girls were on spring break, so the week was filled with sleepovers, lazy mornings, a day of shopping, a trip to the Mini Time Machine Museum, dinner with friends, and the trampoline park, and we're heading out to see Taylor Swift tonight. It's P's first concert and the girls are pumped!
We're also heading to the cabin for a night out this weekend and a birthday party. Even though we didn't go out of town for spring break, we managed to pack a ton of fun events!
how was your week? I'd like to hear what you have up to this weekend. Any fun St. Paddy's Day celebrations? If you're looking for the best St. Patrick's Day cocktail, try this one.
It's time for your weekly Friday favorite! This is where I share some of my favorite finds from the week and across the web. I always love to hear about your favorites too, so please shout out something you love in the comments section below.
Favorite Friday
Read, watch, listen:
I finished this book And having serious book hangovers. It was one of the best historical fiction books I've read and I'm having a hard time choosing the next one! It was beautifully written, and it instantly sank me in, and while I couldn't wait to find out what happened, I also didn't want it to end. It's mind-boggling that it was based on a true story and this book was completely outside of the usual WWII historical fiction selections. If you have anything similar that you liked, please lmk.
Definitely check out this week's episode of the podcast with Nicole Jardim. She shares a lot of great tips on how to support your hormones and improve your cycle.
I like this post And it shows just how our perception of birthdays can change over time. (I used to love my birthday but now I enjoy spending it with my little family and eating cake, but I hate the pressure I always feel, like I haven't done *enough* over the past year.)
Fashion + Beauty:
More Frownies goodies. I got the usual Frownies but I added the gels and mask. I will definitely report on new products! Frownies have done wonders to help with the 11s (aka WTF lines) between my eyebrows. You have to use it for a while and use it consistently to see the difference but I am impressed. Botox still scares me (never say never but right now, it's just not for me), so this was a good alternative.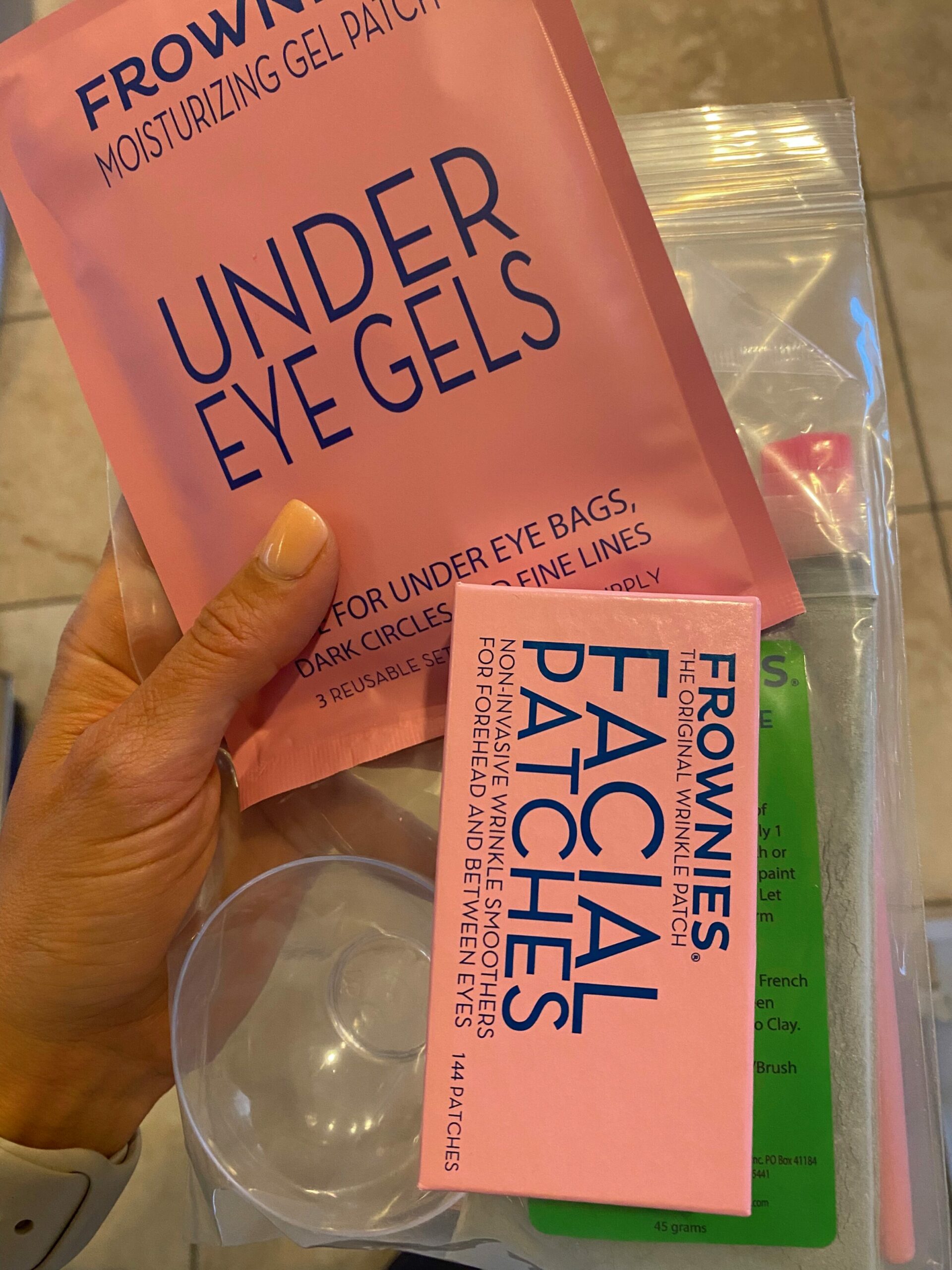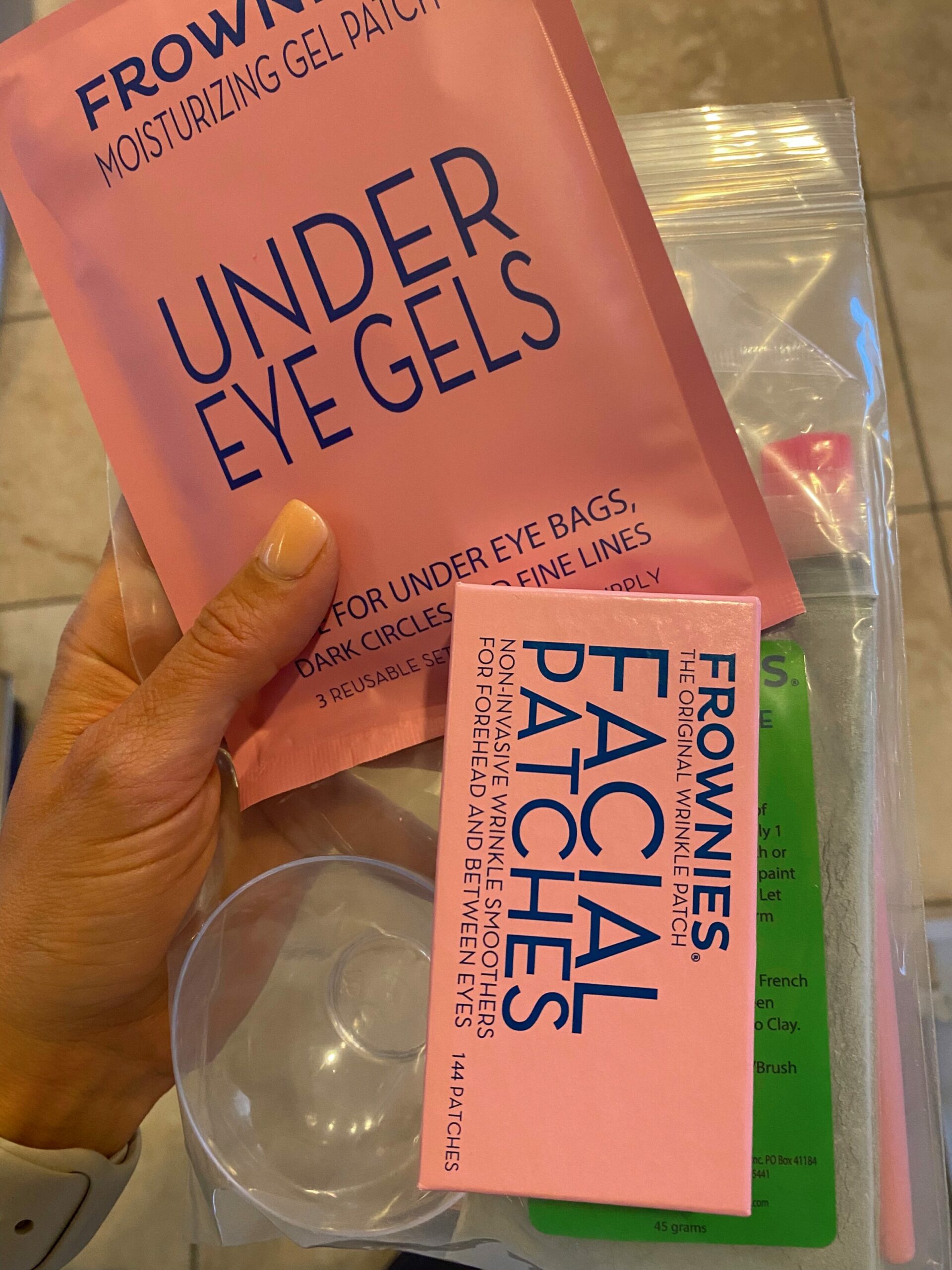 Spring weather made me look into my swimsuit. summersalt It's my favorite right now (the size is bigger), but here are some other cute ones that are on my radar:
Love this one piece cut It comes in four great colours.
The flowers are gorgeous on this one piece.
This color block beach riot suit (Waist high and not too cheeky).
Perfect with a white button as a cover
Fitness, health and good eating:
Welcome to a new walking board! I really wanted to add one to the office for longer conference calls and studying – I hate having to sit for so many hours during the day – so I grabbed this one on Amazon along with This office. The office should be here tomorrow and I'll be fine! I'll be sharing the desk setup in an upcoming post, but after trying it out on a few short walks, I've loved it so far. It's not for running—it only goes up to 5mph—but for being one of the less expensive options, I'm a fan. I was talking to my mom on the phone yesterday and I turned it on, and I ended up walking for over 30 minutes while we were talking.
Vivo Barefoot shoes. I've been seeing these on IG forever and finally decided to give it a try. The only problem was that they took about 3 weeks to arrive, but they feel amazing. The toe box is quite wider than in traditional sneakers, which gives your toes freedom of movement, but it takes some getting used to. I've had it for strength training and walking, and have done 5 exercises with it so far. When I work out at home, I'm always barefoot, but it turns out that's not acceptable in gym strength training rooms and most studio environments (also gross lol) 😉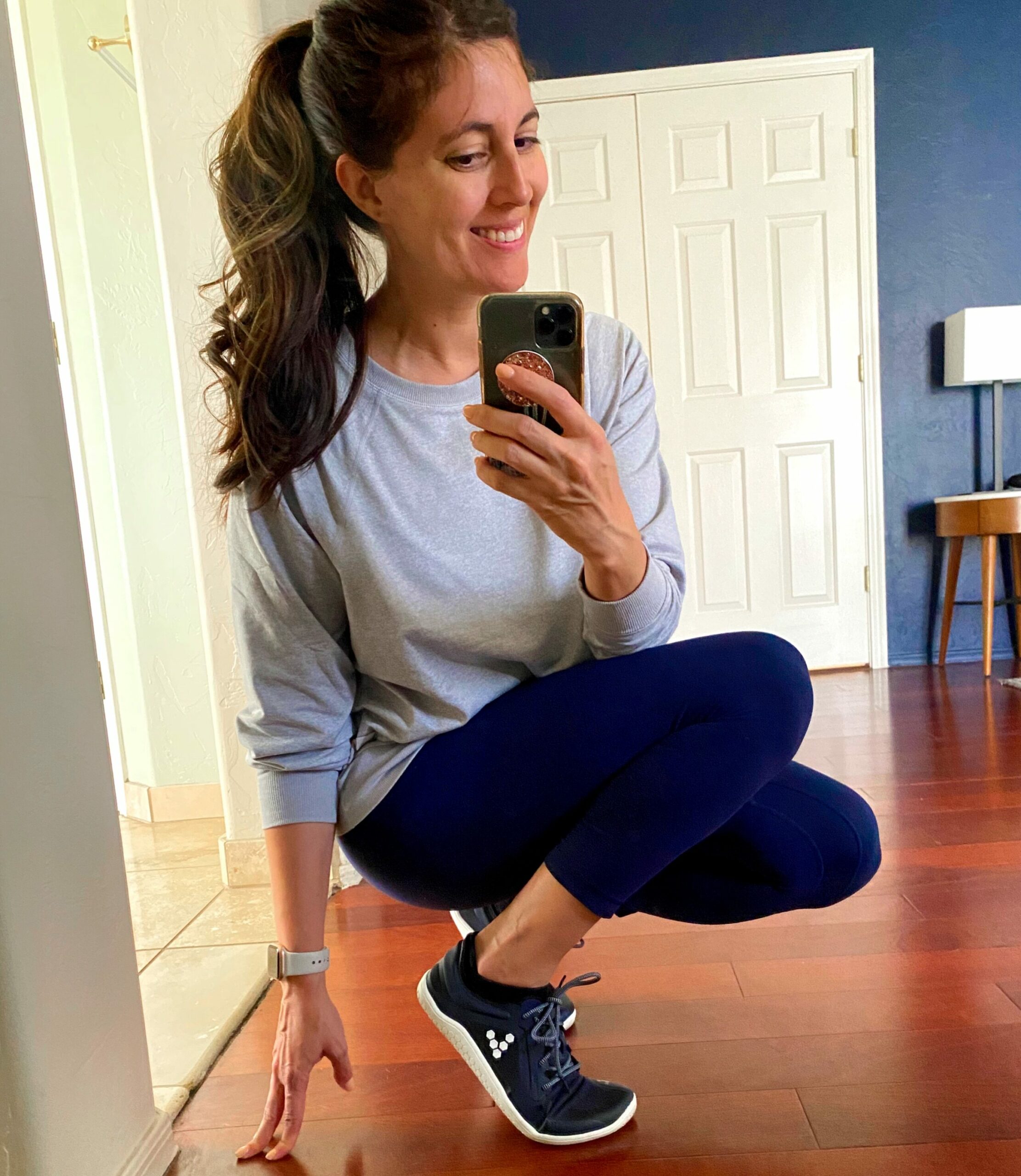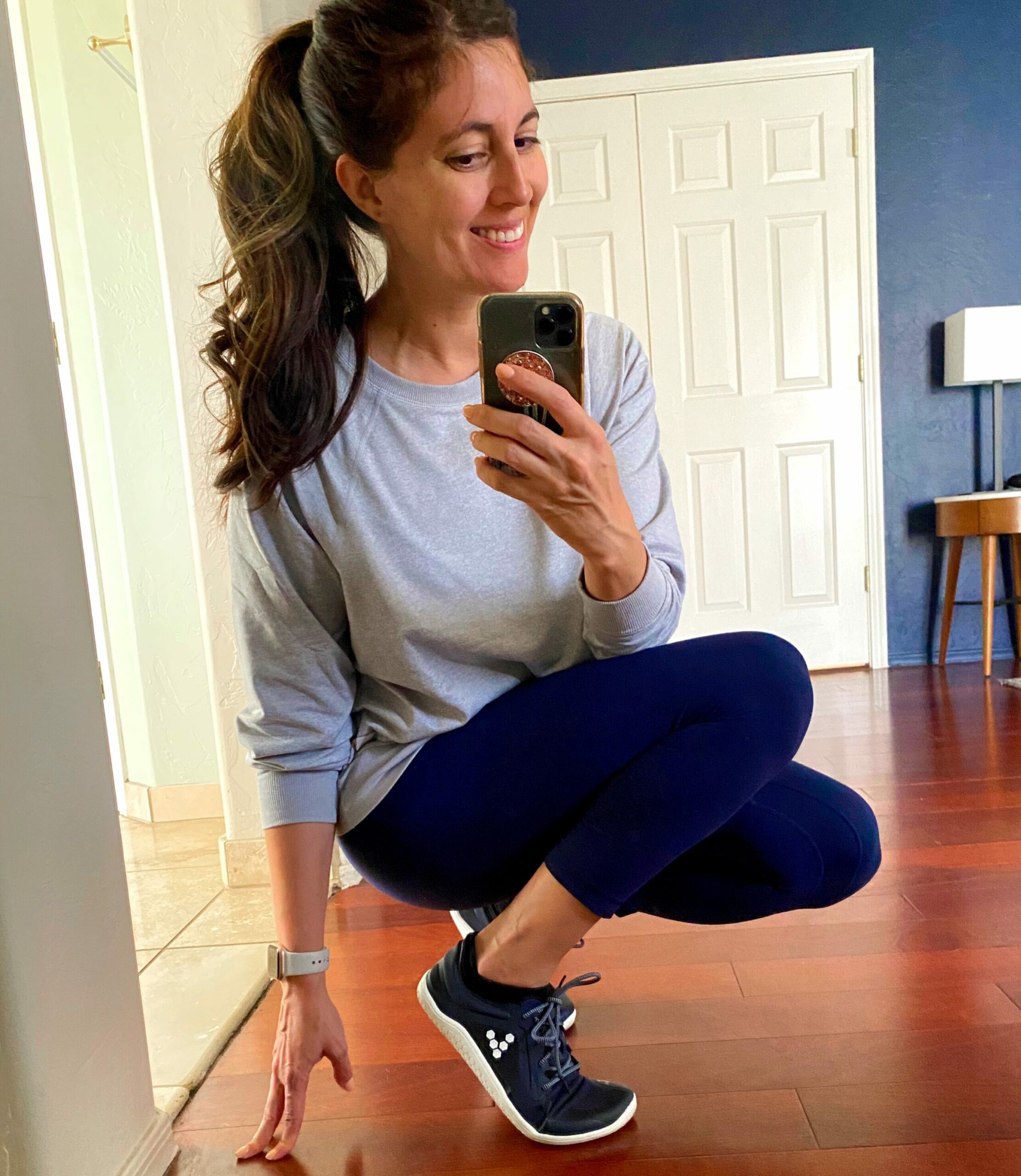 I'll be bringing another pair hiking in the next month or so.
AG1. I've been using this on and off for over a month now and love it. I love the nutrients it contains, as well as the adaptogens and probiotics. TBH it doesn't taste great at first (It tastes a little vitamin y and has a bit of a pineapple aftertaste), but you get really used to it and I found myself craving it after a week of use. I alternate between AG1 and green organify (Which tastes better to me but has different nutritional profiles). If you guys want me to do a comparison of the two, please let me know!!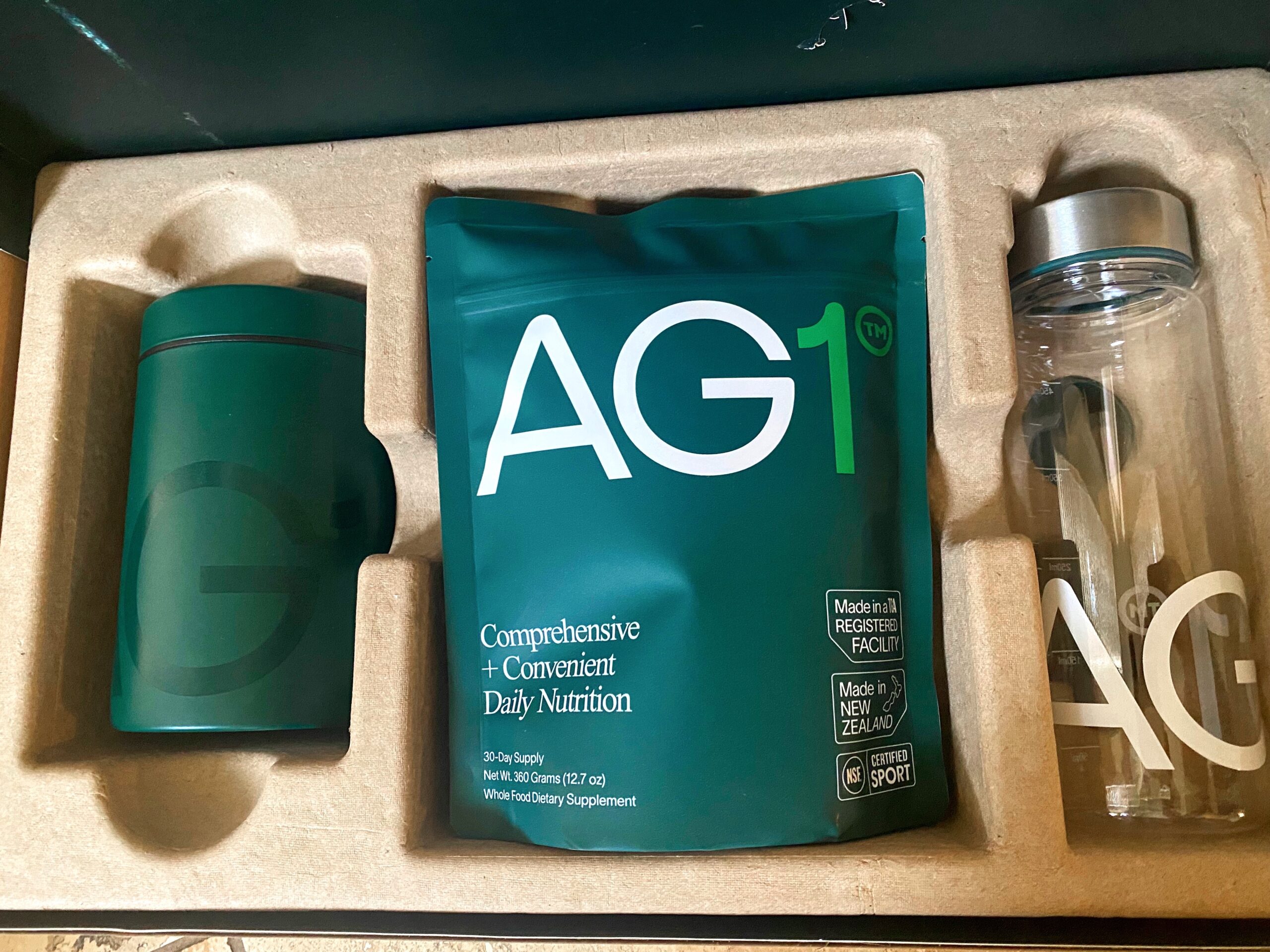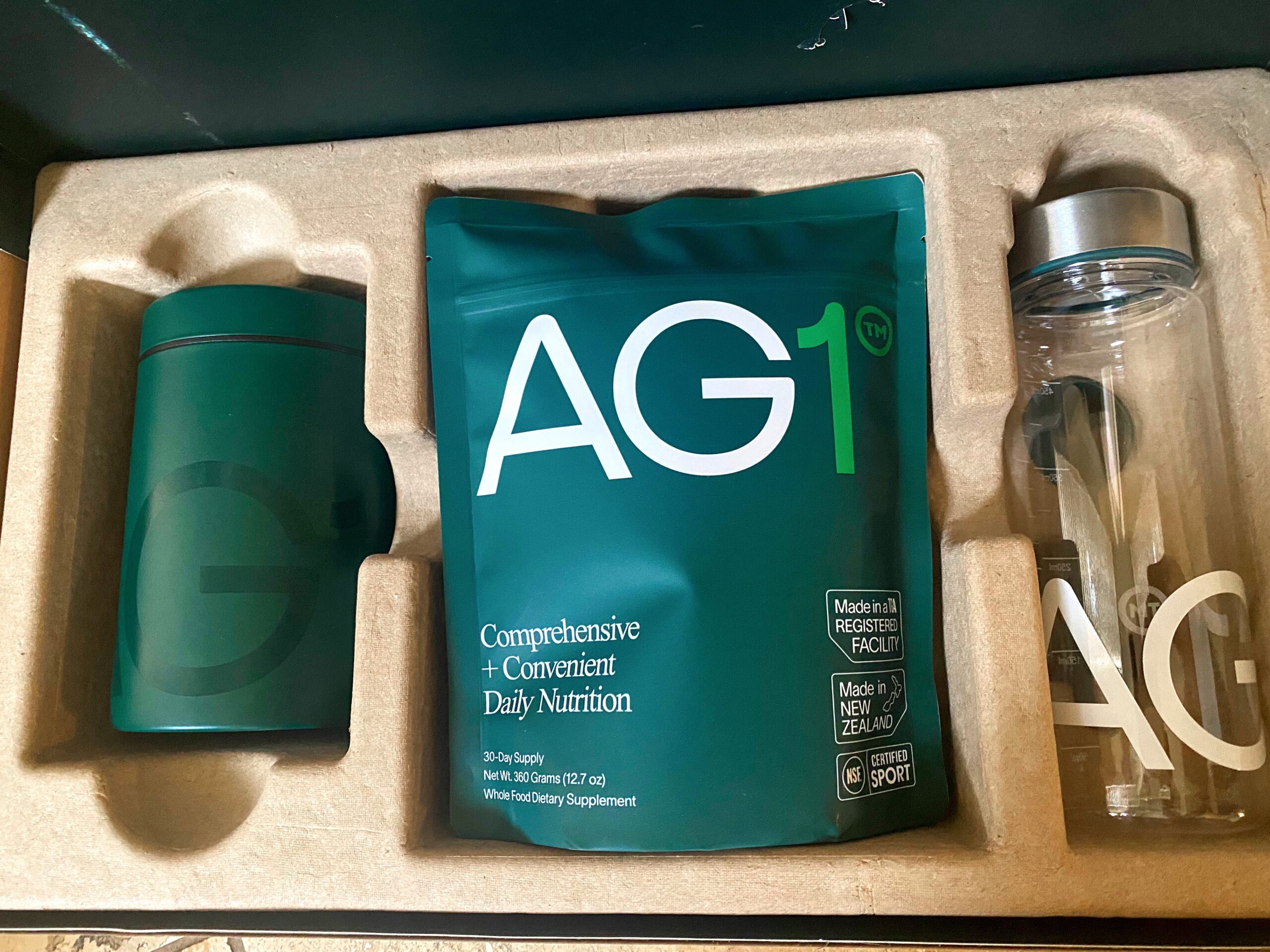 I was talking to AG1 about partnering as a subsidiary, but they asked me to sign an exclusive contract. Since I have worked with many companies in the field of nutrition, such as Now foodsAnd SakaraAnd EquiLife And organizedit won't work.
Everyone has different preferences and needs, and I like a lot of different things (!), so I love that there are multiple sharing options here which I love. So instead of a discount code, I have a referral link here Which will get you a 1 year supply of vitamin D3/K2 + 5 free travel packs if you want to try it out. Right now, I alternate weeks: one week of AG1, and one week of Organifi green.
* Attention: If you want to order something from EquiLife, like binders, detoxes, or labs, wait until monday. I will be sharing the details soon and my newsletter friends will get the info as soon as it is posted.
Full body bench exercise.
Happy Friday, friends!
xo
Jenna