Hi friends! Happy Friday and hello from one of our favorite vacation spots: Orlando! We've been here this week to meet friends, visit the parks (we did Magic Kingdom, Animal Kingdom, Hollywood Studios), enjoy time together, and eat all the delicious food.
Some pictures from our trip:
Disney lovers
(my shirt // sport shoes // girls shirts )
We wear our gowns when it rains all day long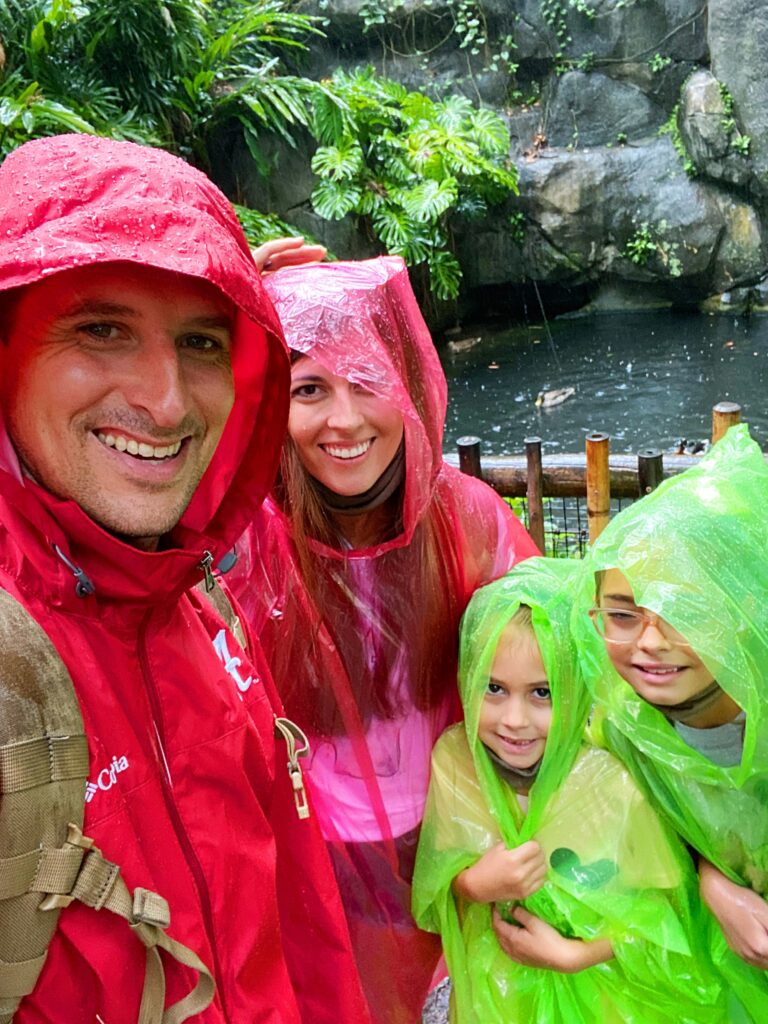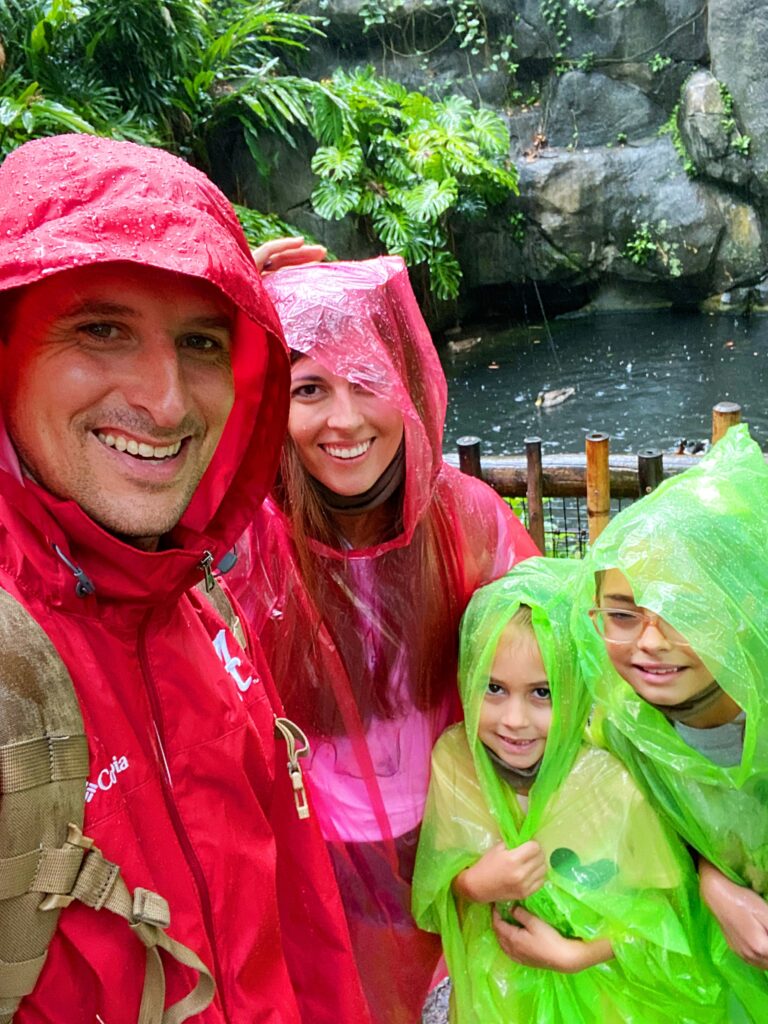 P's best friend in the whole world and her mother, who is one of my best friends, met us for a few days. They moved to Florida a few weeks ago and the girls have been missing their buddies (they've been inseparable since they were two and a half years old). We had planned a surprise reunion for the two of them and seeing the looks on their faces was the most heart-warming thing ever. It brought tears to my eyes as they both felt really so happy and amazing to see each other.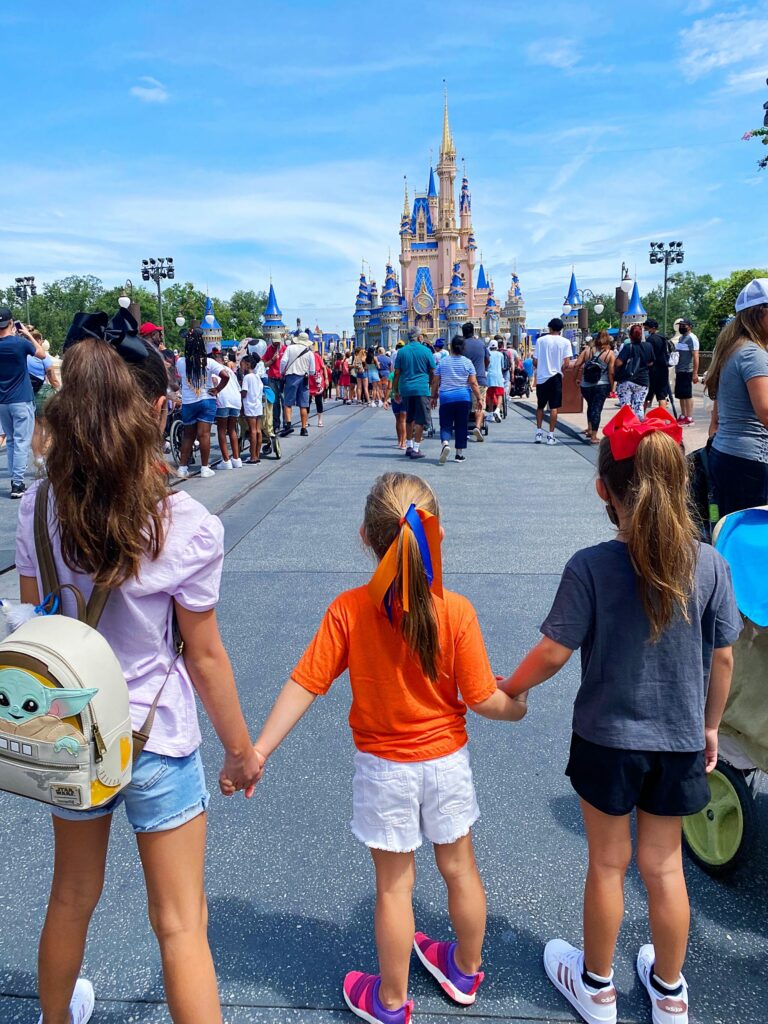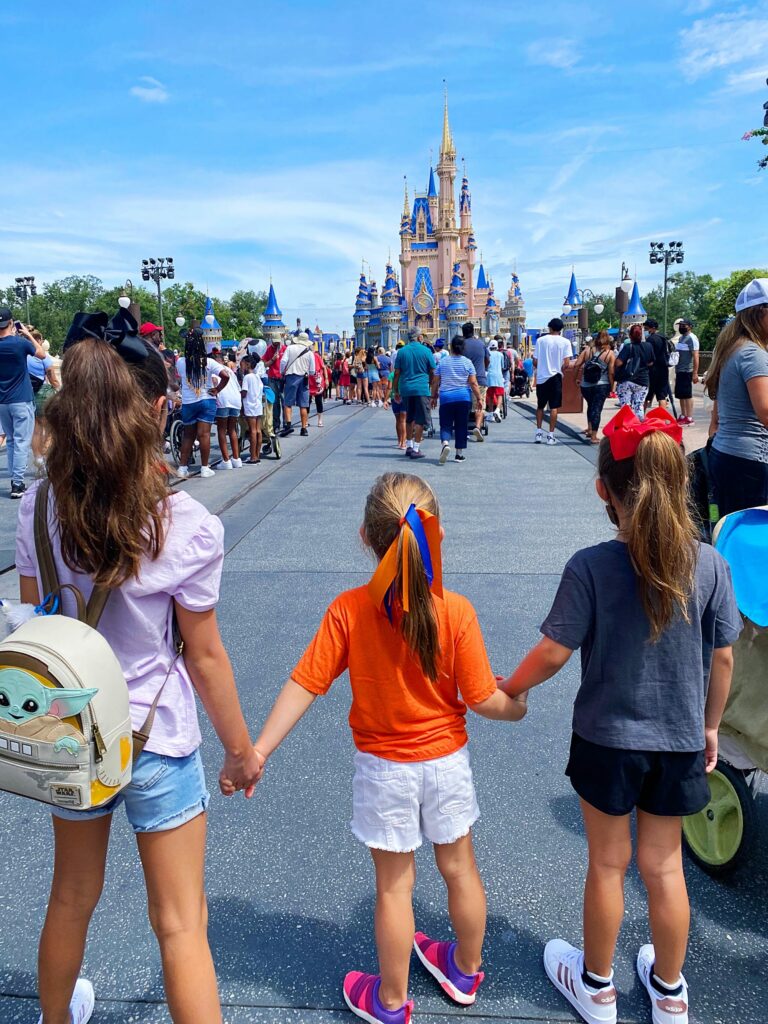 Lunch at Tusker House in the Animal Kingdom. It was our first time eating here and we were really impressed. It's served family style, so they put everything on the table as you share it. It's "as far as you care about eating". Healthy food at Disney has always been a rarity, but now there are plenty of options. It's good to have a vegetable or two between the churros and the crispy rice. 😉
Mac and cheese, salad, papadum and bun + dippers, chicken, pork, steam with chimichurri, grilled vegetables, shrimp curry, and rice.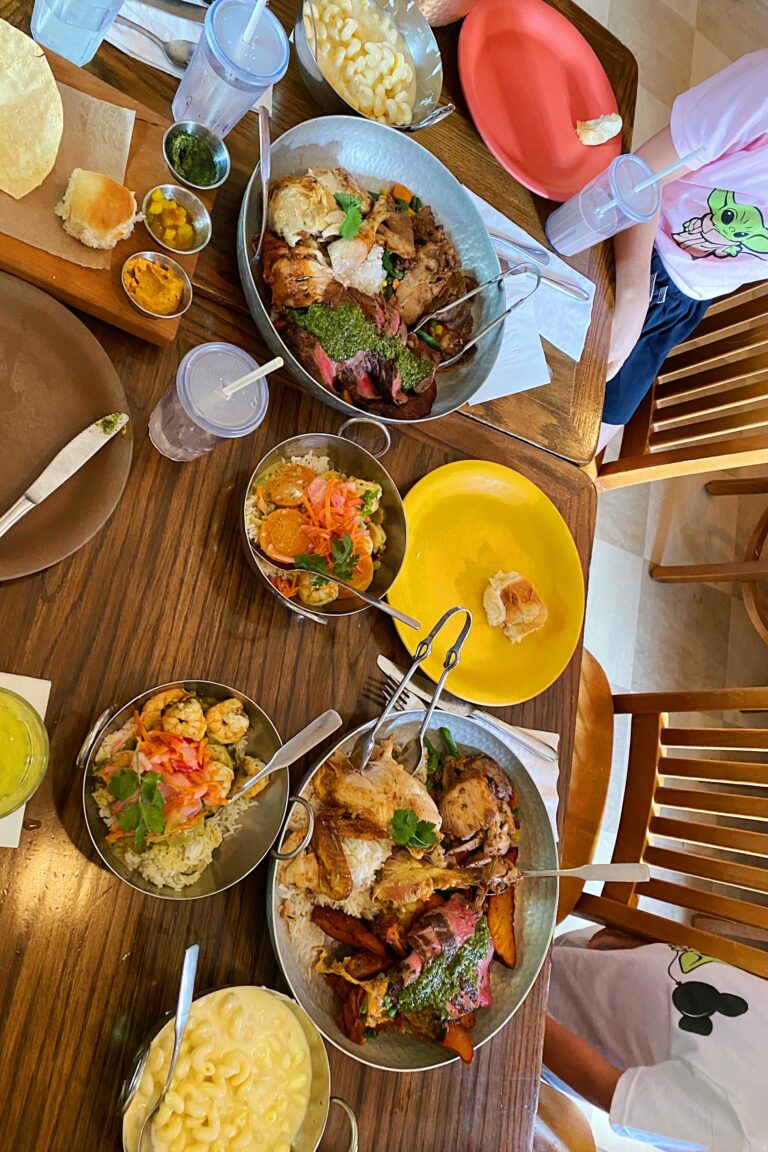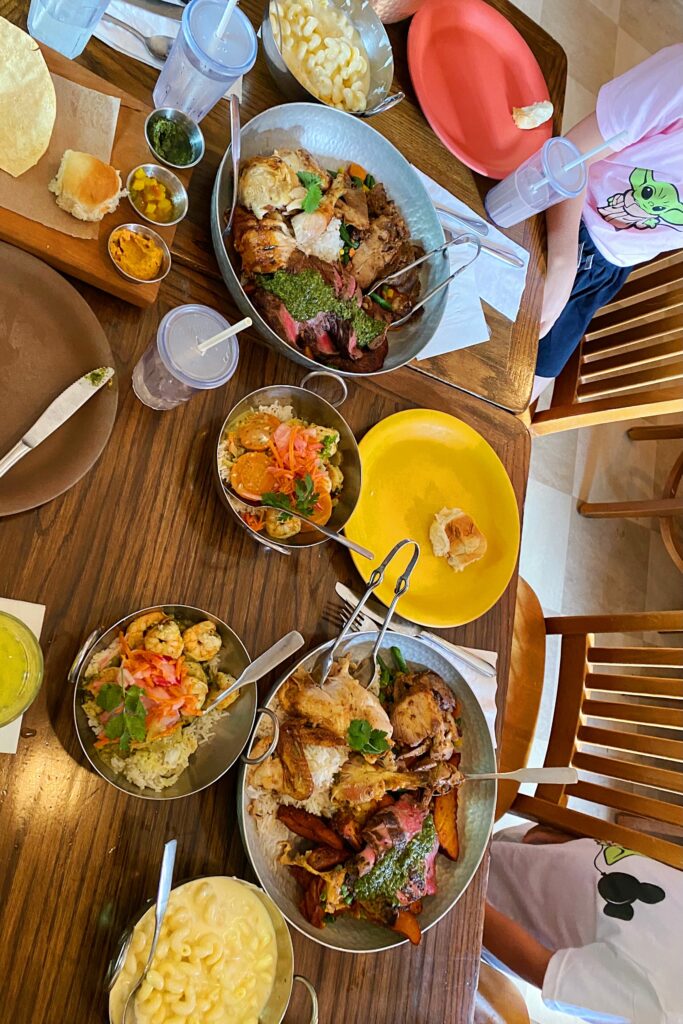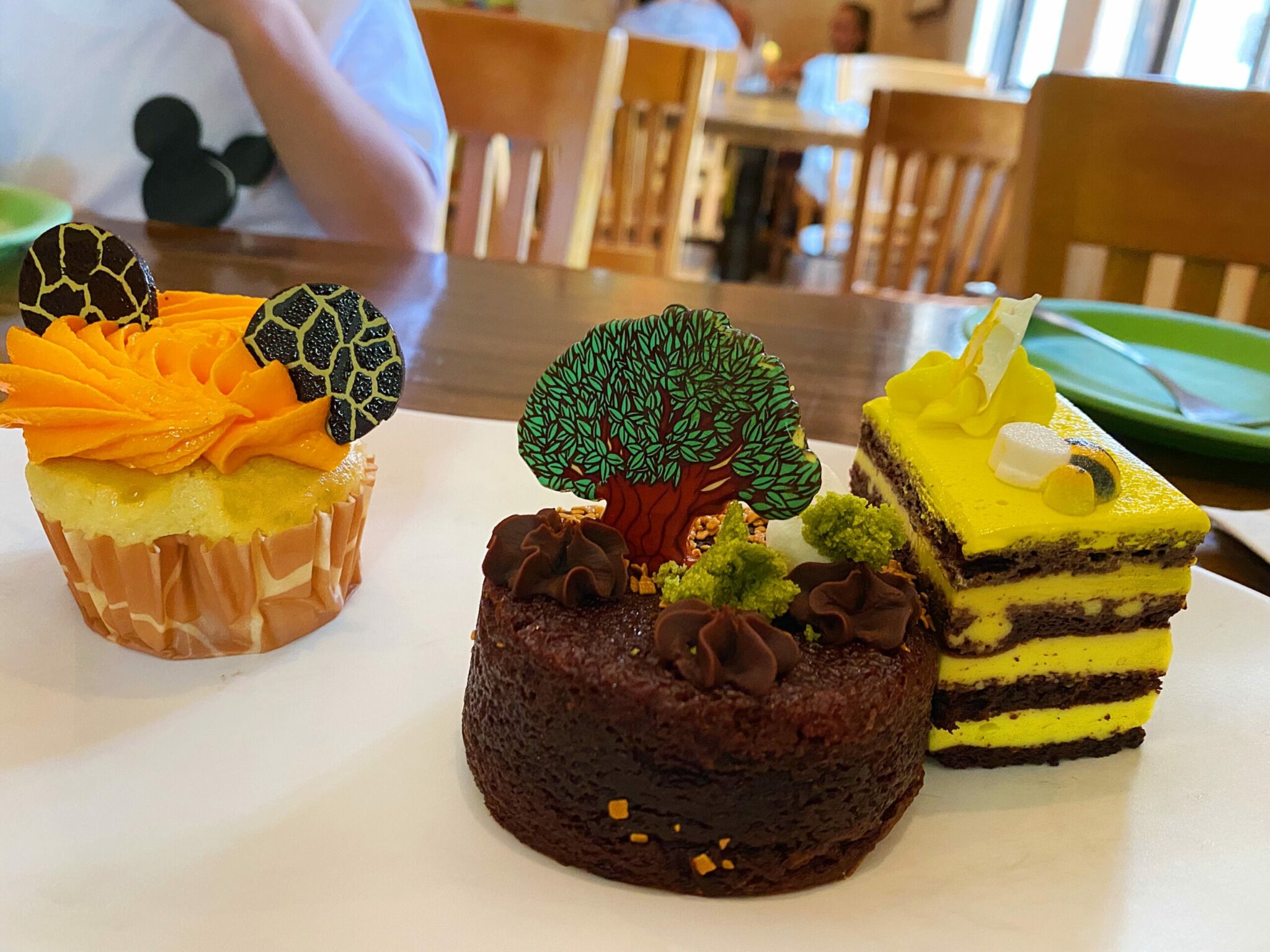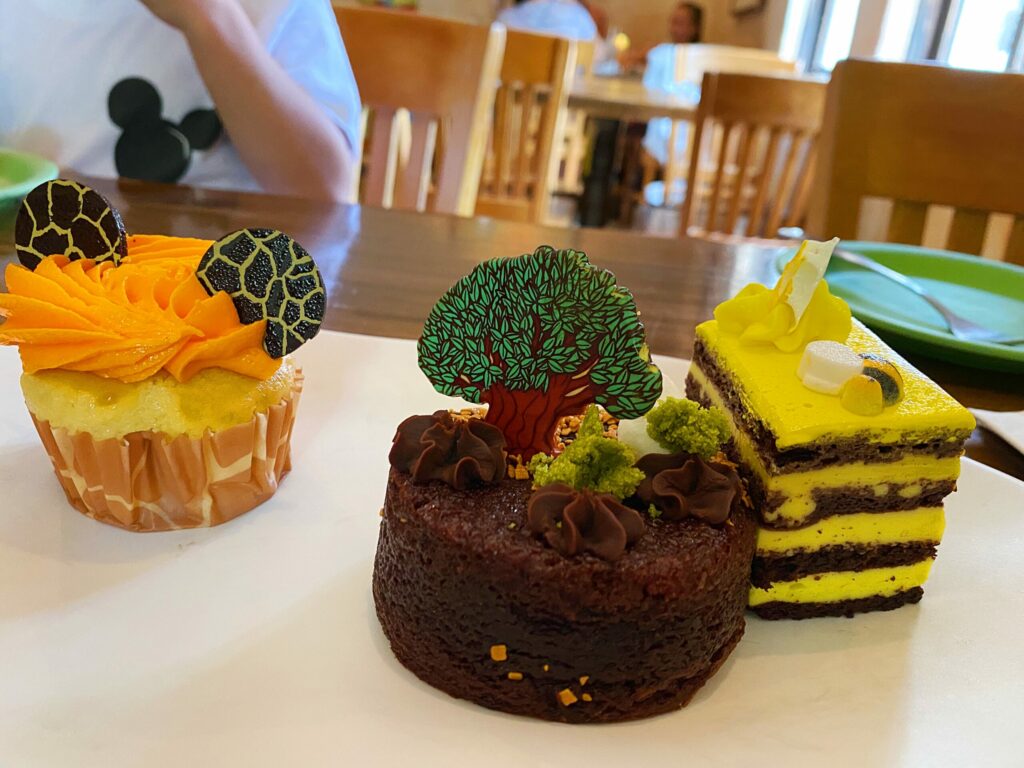 We've also had a great lunch at Be Our Guest, which is always a hit with the kids.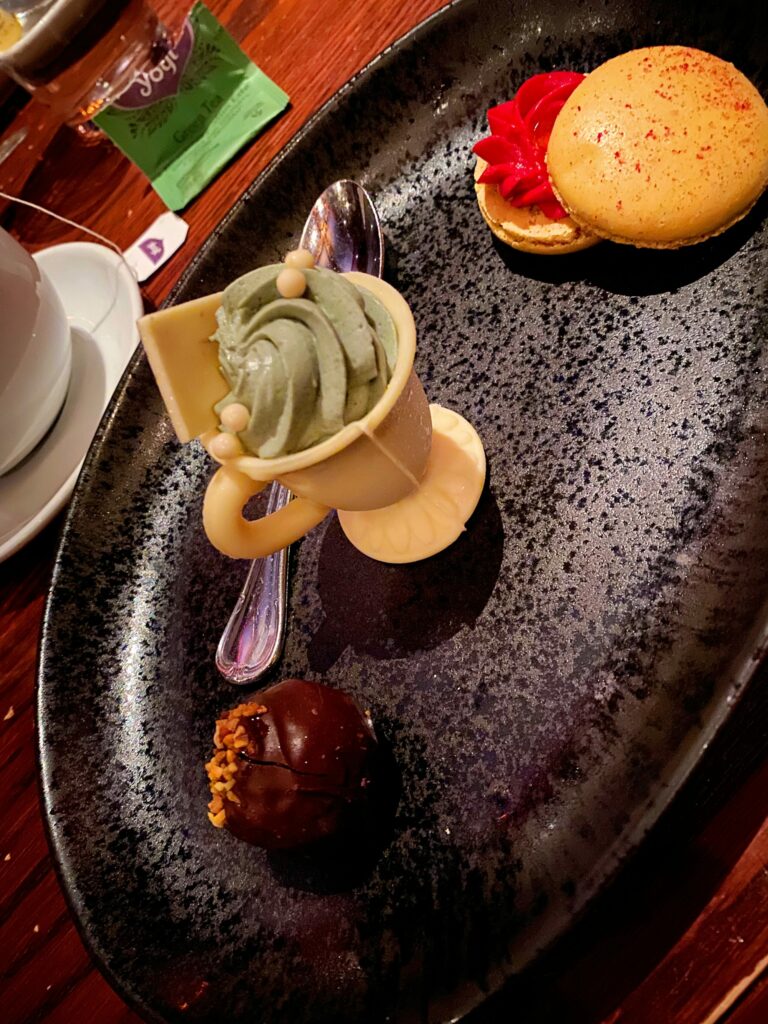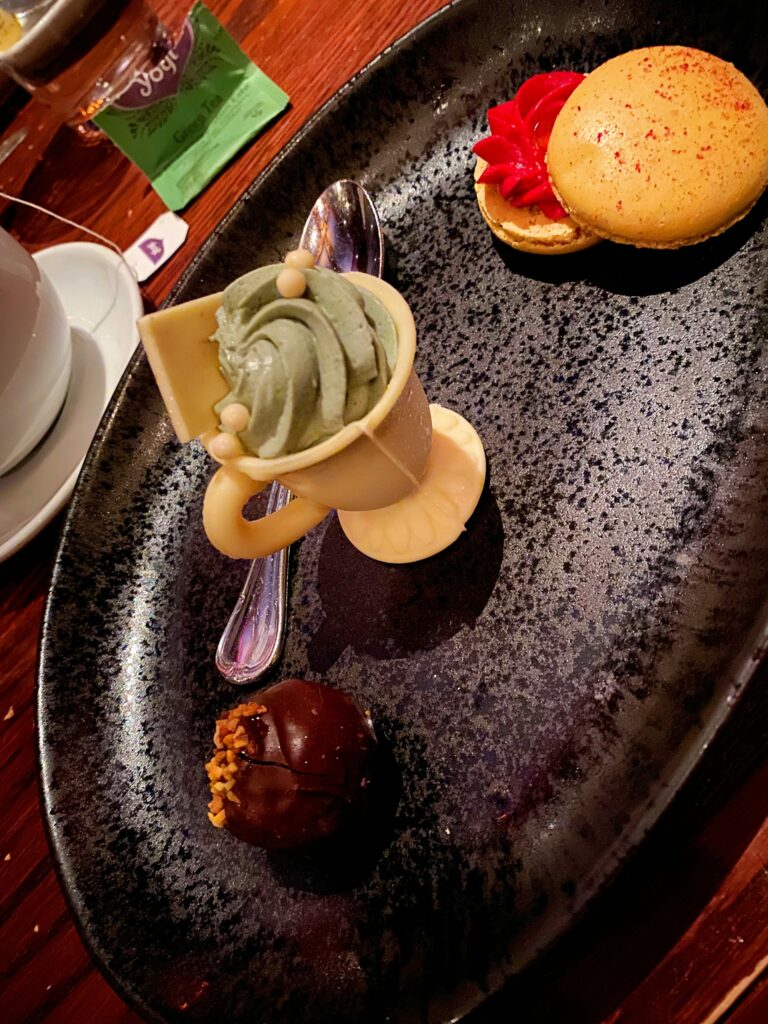 Some tips from this trip:
– I always have a bag of snacks in my purse For lines and waiting, it's usually stashed with bars, jerky, trail mix, a can of tuna (that's weird but an easy way to add protein to lame salads), cheesecake crackers, gum, almond butter packets, etc. Kids always get snacks while we wait in line, so it's good to have them! We also bring our own water bottles and fill them frequently throughout the day.
Monitor the location for late-night dinner reservations, or close to your flight. Nothing was available when I first planned this trip, but I randomly found Be Our Guest and Tusker House reservations at 11pm on a Saturday night. It's also useful to check your phone and desktop – my computer showed me different times than my phone!
– It rains a lot during the summer in Orlando; Almost every afternoon. I brought water shoes for the kids, and flip-flops for myself + ponchos for everyone. (Get the gowns at Target or Amazon before your flight. They were $2 at Target and $10 each at the park.) That way, we can put our sneakers in our backpacks and wear our water shoes when it starts raining. Wet sneakers can dampen things, so this was very helpful.
– There are no express passes currently available, so the lines are a bit longer. The good news is that Disney is super efficient and the lines run fast. We never waited as long as the mentioned times indicated, and so did our "dad pass". (Tom went in line for some long waits while we had another ride, and then we caught up with him in line.) We got to ride loads of rides, and all of our favorites (including Mine Train, the new Mickey Mouse ride at Hollywood studios and the traffic ride.)
More of our Disney tips in this post!
Our final recap of the Disney cruise is here
I also highly recommend dinner at Cafe Tu Tu Tango (outside the facility). It's a funky place for tapas with entertainment – usually a belly dancer, flamenco dancer or Michael Jackson impersonator. The food is incredible and you can order a bunch of options and share everything.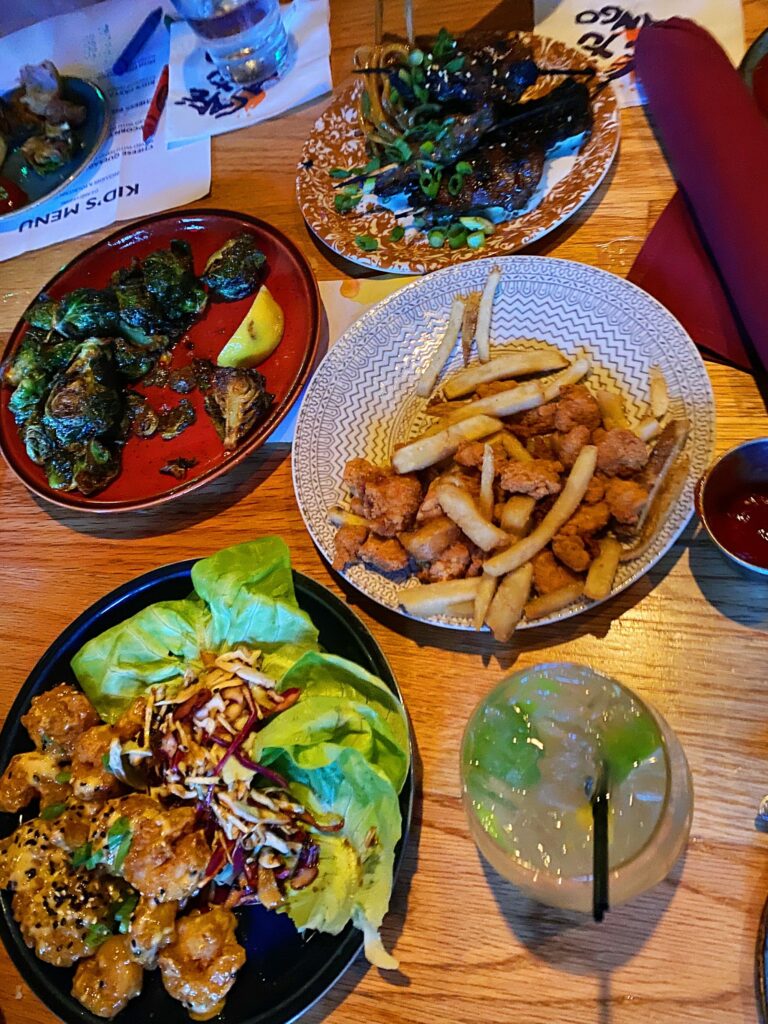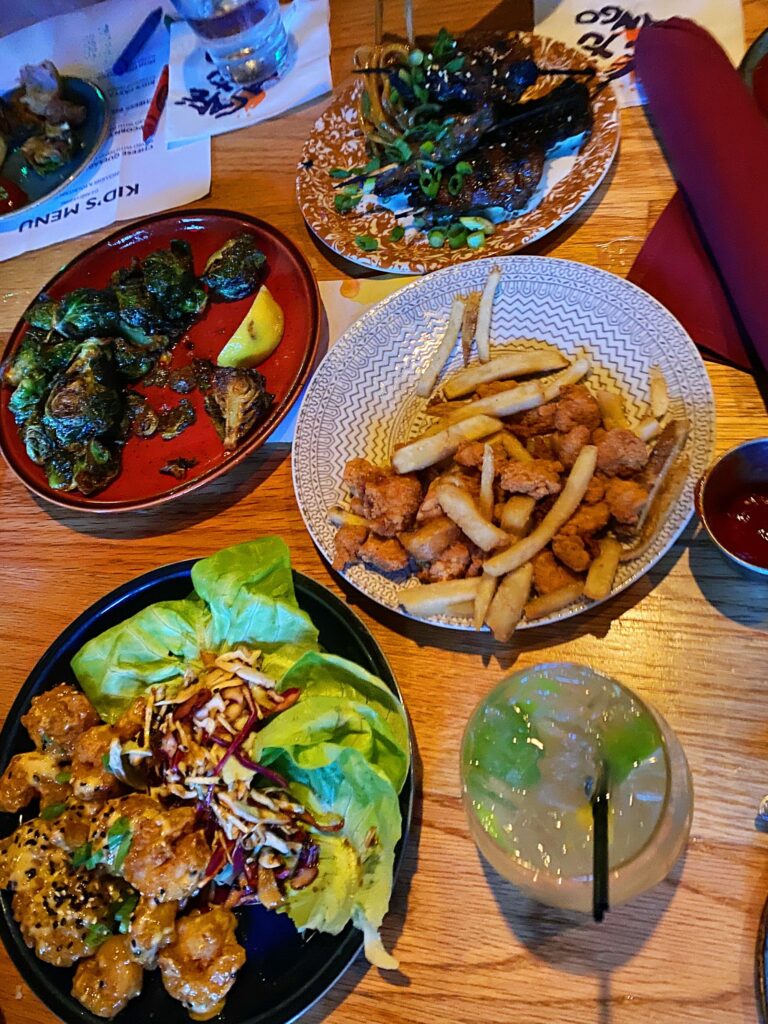 All in all, it was a great trip. Usually at the end of the trip, I'm ready to go home and get back into the routine. Not this time. I am ready to start a new life here.
It will be fun to see Maisie and the rest of our zoo. 😉 The kids start school next week, so this was the last perfect solution before we really got back to it.
Time for your weekly favorite Friday party! This is where I share some of my favorites from the week and across the web. I'd love to hear about your favorites too, so please shout out something you love in the comments below!
Read, watch, listen:
– This made me think of Tom on vacation. (It is about 90% accurate.)
– More reasons to give up blue light before bed.
– Malibu height. This was so well written and intriguing, I've read the entire book about the two trips here. Definitely worth reading.
Fitness + Good Eating:
Try this Barry Wild Card exercise. A lot of my favorites are moving around in this.
– Coconut grilled chicken with rice.
Vegetable fermentation method.
Gentle 15-minute full-body stretch.
beauty + fashion
.'s last call Nordstrom Anniversary Sale! It ends on Sunday.
Here are some of the top picks that are still available:
This is a great deal on fave leggings in the world. (I've tried a lot of leggings in my life lol).
I ordered this track jacket And I love her. The fit is perfect (very flattering cut) and the high quality fabric.
This tank arrived and weaving a dream. Another buy order before the sale ends.
This is when I store My fave daily thongs.
This is the time of year when I ask for a little My favorite bras, also. This is wire-free (thank goodness) and gives you a nice shape under shirts without being lined or too thick. I ordered another navy in black.
Inexpensive gift ideas for the holidays, like These slippersAnd These delicious initial pendants, And This is a chain bracelet.
Best short pajamas And they have a leopard print! I have multiple sets of these and ordered another one. 😉
These are faux leather leggings. This has been a staple with low-top sneakers and a jacket for the past couple of years. It is super flattering and comfortable.
My favorite socks in the universe. I love the thicker workout socks that are moisture wicking and perfect for strength training and workout classes.
These bike shorts! Love these for strength training and hot yoga. This is the perfect length too.
I use this on girls and on myself Which is the only thing that can tame our wild mores.
This bralette is cute with v-shaped tank.
I've been wearing these skinny jeans for the past year We will definitely be wearing it again this season.
men:
Great price on this low top sneaker.
Super soft pima crew neck t-shirt.
It's a perfect time to get a new sunny.
Young:
This is Tucker + Tate The dresses are adorable and only $20. I got 1 polka dot for a P which is very cute.
These soft and comfortable fleece hoodies.*(This has already arrived and it's a Zella quality that I love. I can tell girls are going to be wearing these a lot.)
Ugg . shoes And North Face Jackets For kids <- always order their winter gear from this sale
Happy Friday friends! What made you smile this week? Any upcoming trips planned or anything fun you did this summer?
xo
Jenna
Congratulations to our sneaky Beautycounter scholarship winner, Tracy! I'll get in touch with you now and get some BC goodies on the way this weekend. Stay tuned for more regular and sneaky gifts