Here at The Healthy Mummy, we are committed to helping as many moms as possible reach their health and weight loss goals. That's why we have a range of challenges to help support and guide mums on this journey, choose from the regular 28 day challenge options or the 8 week, 12 week or 6 month rotation challenge options.
Mums love choices and we love their support, we wanted to share some amazing results mums have had in the last 8 weeks and 12 week challenge A tour to help inspire others.
Check out the results below…
Mums work towards their health and weight loss goals with the 12 week and 8 week challenge
Renee – lost 14 kg in 12 weeks
After living in Melbourne's lockdown area, Renee was looking forward to new clothes but didn't have a great experience when shopping. So you joined us 12 week challenge And I found her confidence again!
"I vowed to lose 5 kilos in 12 weeks, and then after I wrote it down, I thought I could do better, so I deleted it and wrote 10 kilos. I honestly thought there was no way I would be happy with the 6 kg."
"Before The Healthy Mummy, I was convinced that there was no time for me, so there was no time for lunch, we would now eat takeaway at least twice a week because I was so tired and lazy that I couldn't cook."
"I'm happier now than I've been in a really long time. I make time for myself, to walk, catch up with friends, even go shopping. Now I sleep through the night, until I have lunch, and I don't need to buy new jeans yet. I now fit my size Old 14 jeans."
Read more about Renee's story here.
Emily – I lost 11 kg in 12 weeks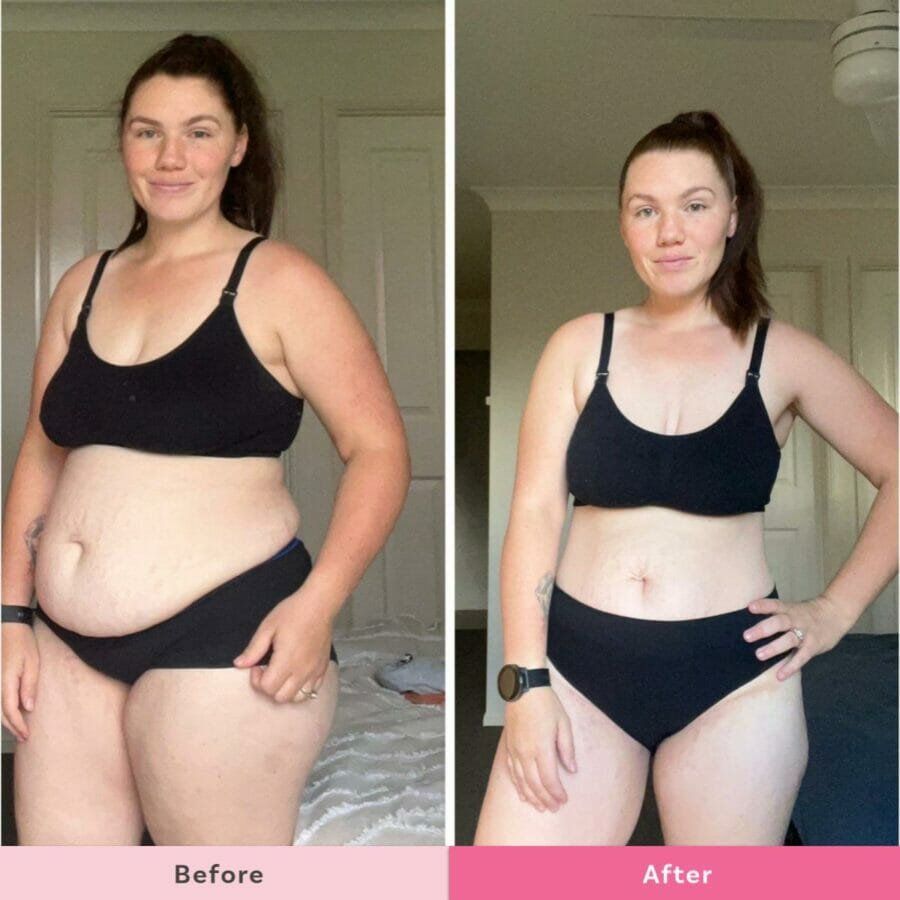 Emily is a mother of three 23-year-old boys, including a 4-month-old, has been using The Healthy Mummy for a few years and has lost a total of 40.7kg and even carried a healthy mummy with her youngest. After the birth of her child, she realized The Healthy Mummy could help her maintain a healthy living, so she committed to The Healthy Mummy. 12 week challenge.
"I just had my third child and was so excited to get back to the 100% healthy mummy lifestyle, I thought the 12 week challenge would be the perfect motivation!"
"I promise to lose 0.5kg-1kg per week and my main goal is to reach 75kg. I also want to drink 3 liters of water per day, stick to my meal plan and be able to run my 5km parkron again."
"My pledge and my challenge will help me finish my postpartum journey!"
"I just smashed my pledge goal of 75kg and got to 70kg! Not only was I able to do a full 5km non-stop parkrun, but I smashed my best and, for the first time, completed it in less than 30 minutes! I ran 10km! Nonstop for the first time!"
"The 12 week challenge was very motivating. It helped me stay on track and break my goals. I will definitely do the next challenge!"
Read more about Emily's story here.
Tarryn – Lost 11.3 kg in 12 weeks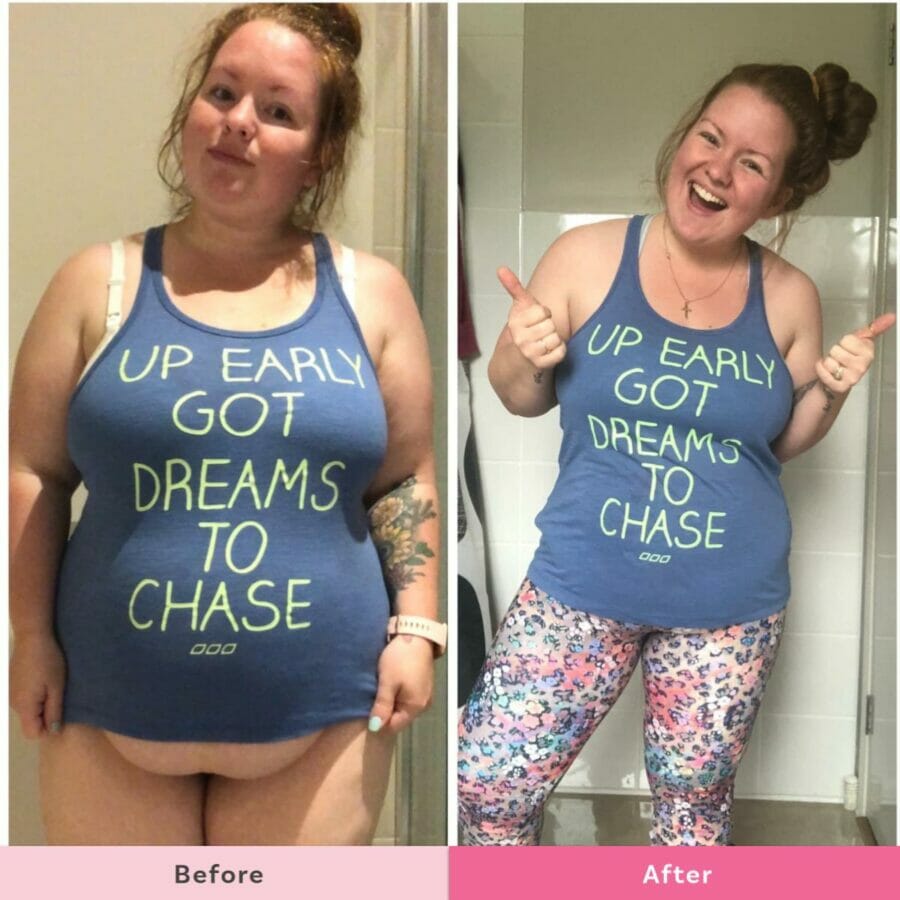 Tarryn Hensler decided to join The Healthy Mummy when her youngest was just two weeks old and wanted some extra support to keep her on the right track, so she joined 12 week challenge like that.
"I joined because I needed a little boost towards my goals, so our friend and I joined together and helped keep each other motivated and responsible."
"I lost a total of 46 cm of my body during the 12 week challenge."
"The amount of energy I have right now is incredible! My skin is clearer. My sleep is better. Overall, I feel so much better wishing for myself both physically and mentally."
"I absolutely loved doing the 12 Week Challenge, and I'm definitely going for the next one!"
Read more about Taryn's story here.
Tash: Lost 10.6 kg in 12 weeks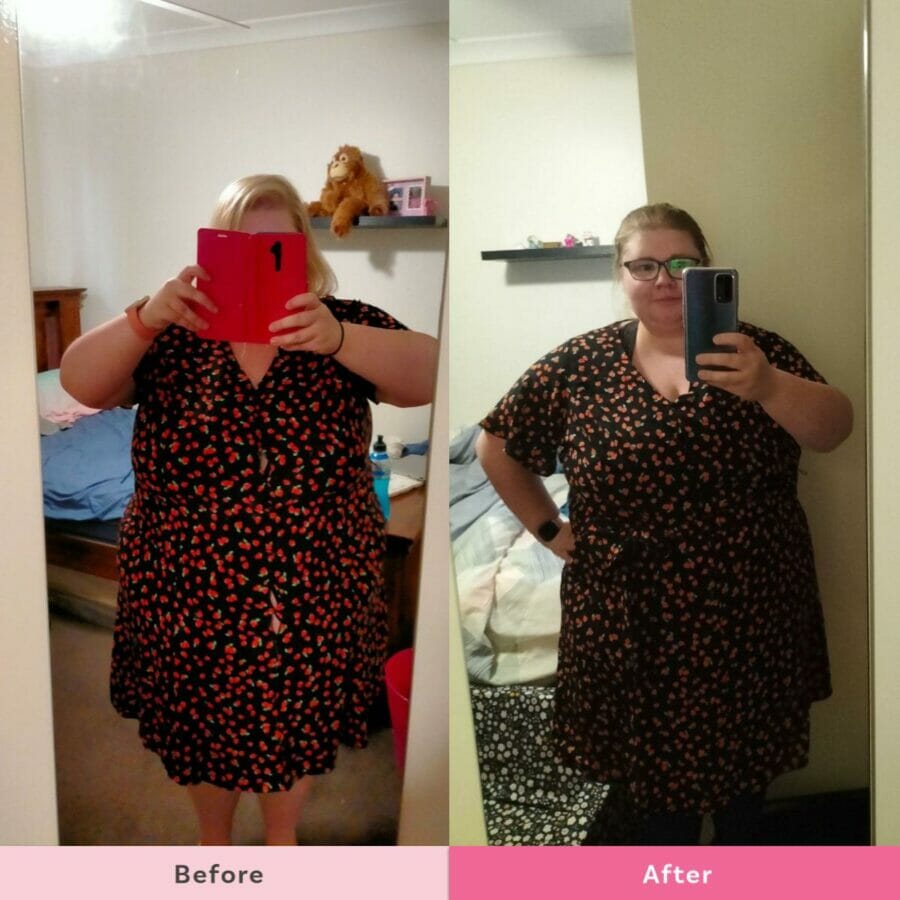 Tash Knight is a single mom from Melbourne with a 3 year old son and a 20 month old daughter who found The Healthy Mummy in 2019 but only recently committed to joining. She signed up for 12 week challenge It saw great success.
"I joined the 12 week challenge as I was in the middle of a weight loss journey and lost almost 30kg before joining Healthy Mummy but was struggling with eating enough to fuel my body."
"I originally found The Healthy Mummy in 2019 but wasn't ready to commit, then had my kids. I totally committed at the start of this 12 week challenge, 10.6kg and a total of 17cms overall."
"I vowed to be a happier, healthier mother to my children, and I think I've improved both."
"I have loved these past 12 weeks, they have helped me completely change the way I think about food and have given me so many different options for exercise that I would have never thought of. I look forward to joining in the next 12 weeks challenge."
Read more about Tash's story here.
Crystal – 9.9 kg in 8 weeks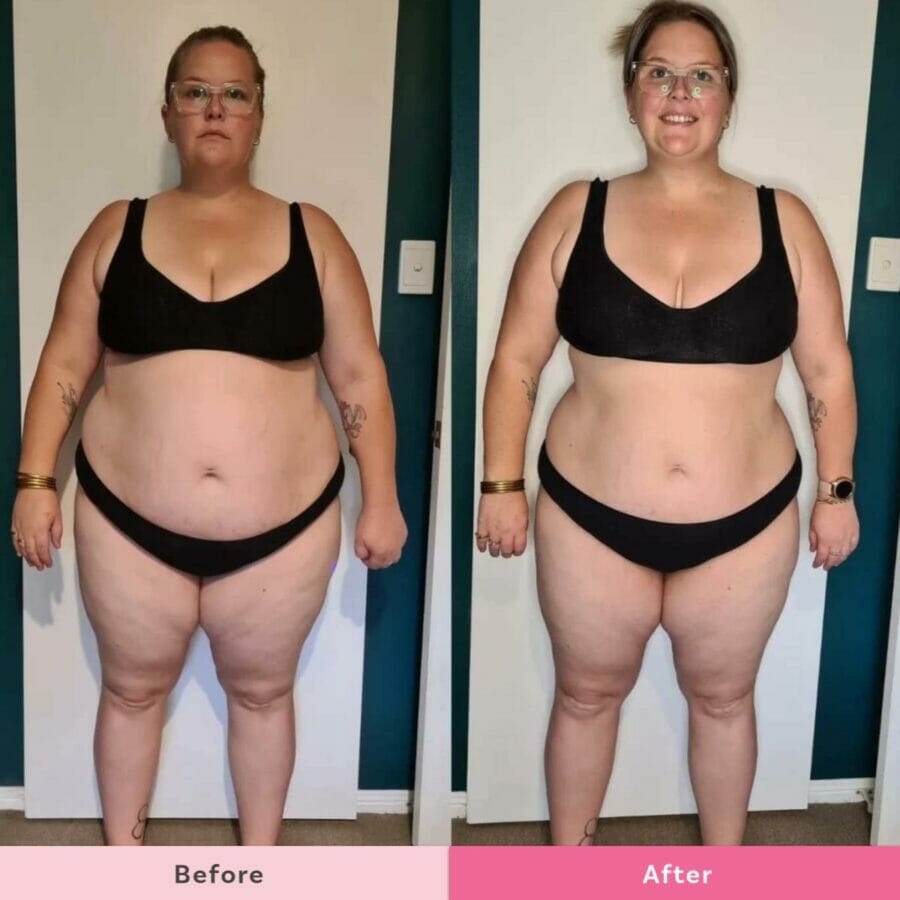 Crystal Lee Davis is 32 years old, lives in Brisbane, has a 3 year old son and realized she had an unhealthy relationship with food that she wanted to change until her son saw that she had a healthy relationship with food.
"I started with The Healthy Mummy 8 weeks ago at the start of the 8 week challenge, goals are to reach at least 10,000 steps a day, eat healthy and exercise 3 times a week.
"I also lost 9.9 kg while achieving my other goals."
"I absolutely loved it. The 8 week challenge enabled me to take back control of my health and achieve my achievable goals. Before I completed the 8 week challenge, I had already registered myself to participate in the 6 month challenge."
"I saw the 8-week challenge as the beginning of a healthier lifestyle."
Read more about Krystal's story here.
Beta – 10 kg in 12 weeks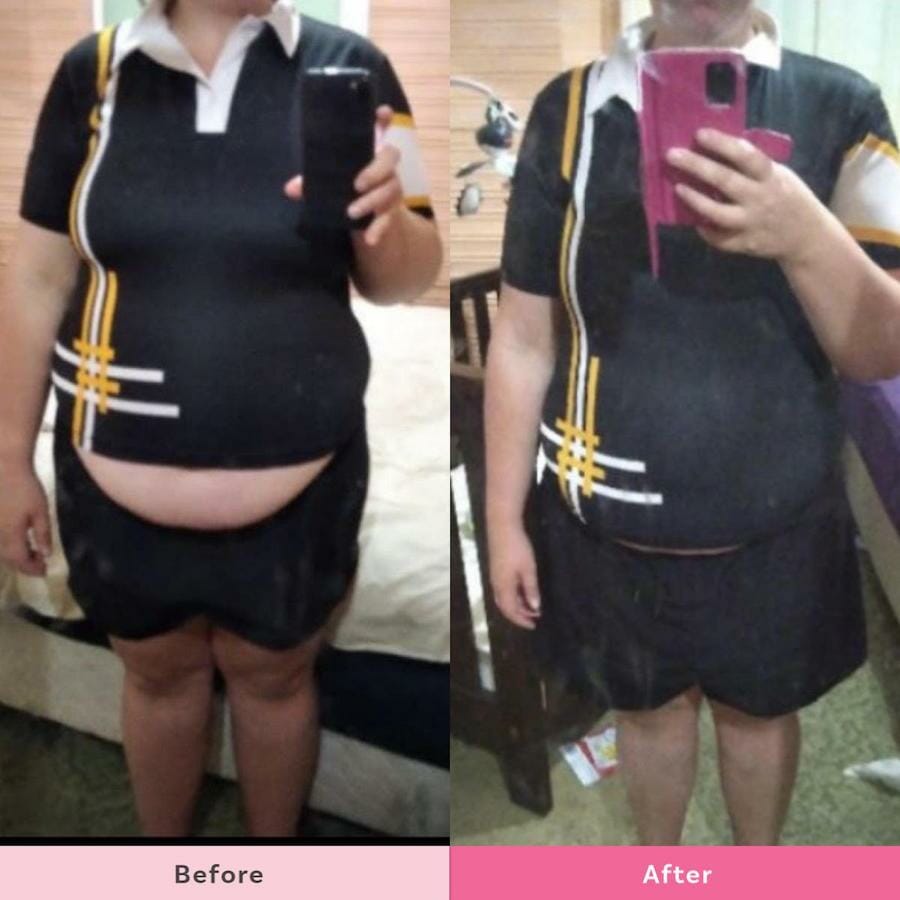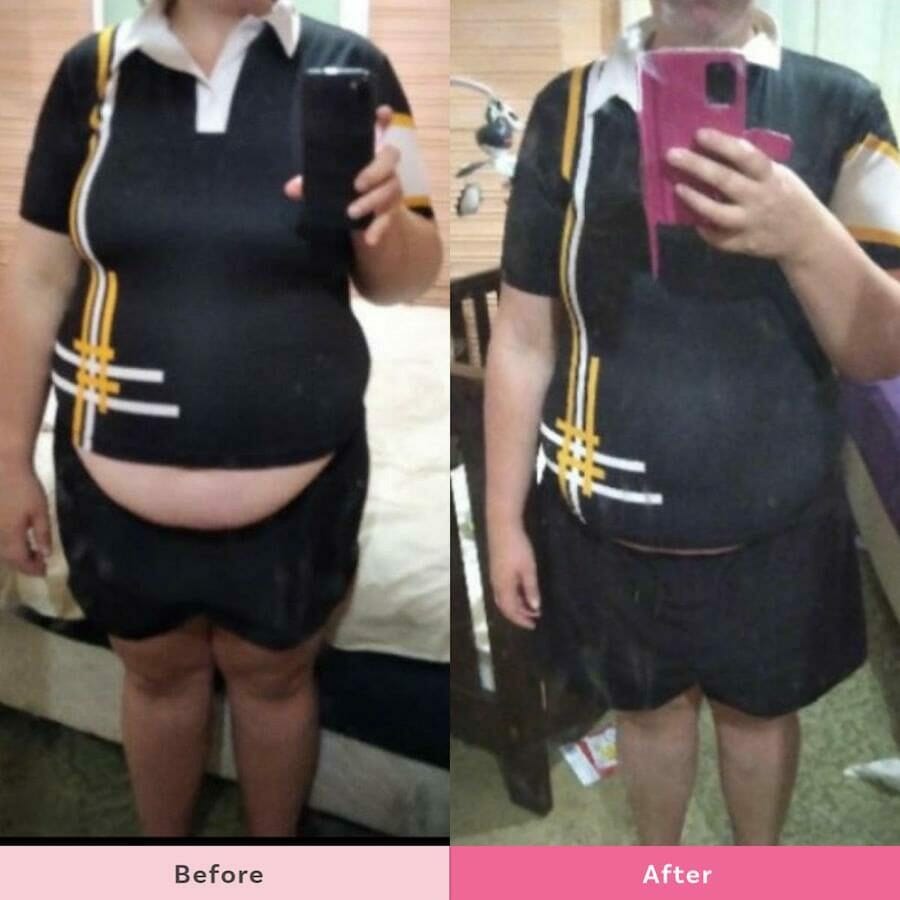 Peta joined the Healthy Mummy Program in August 2021 and started following it constantly at the start of the new year. After 12 weeks, she arguably broke that completely, losing 10 kilos in just 12 weeks! Well done Beta! But her success does not end with losing weight. Betta enjoys quality time with her young children.
"I can run with my 3-year-old and not have to stop all the time to catch my breath, I can run half a football field and not breathe like I normally do!"
"Don't be hard on yourself! Everyone has ups and downs. You yourself do what works for you and your family! "
Read more about PETA's story here.
Shana: Lost 7.1 kg in 12 weeks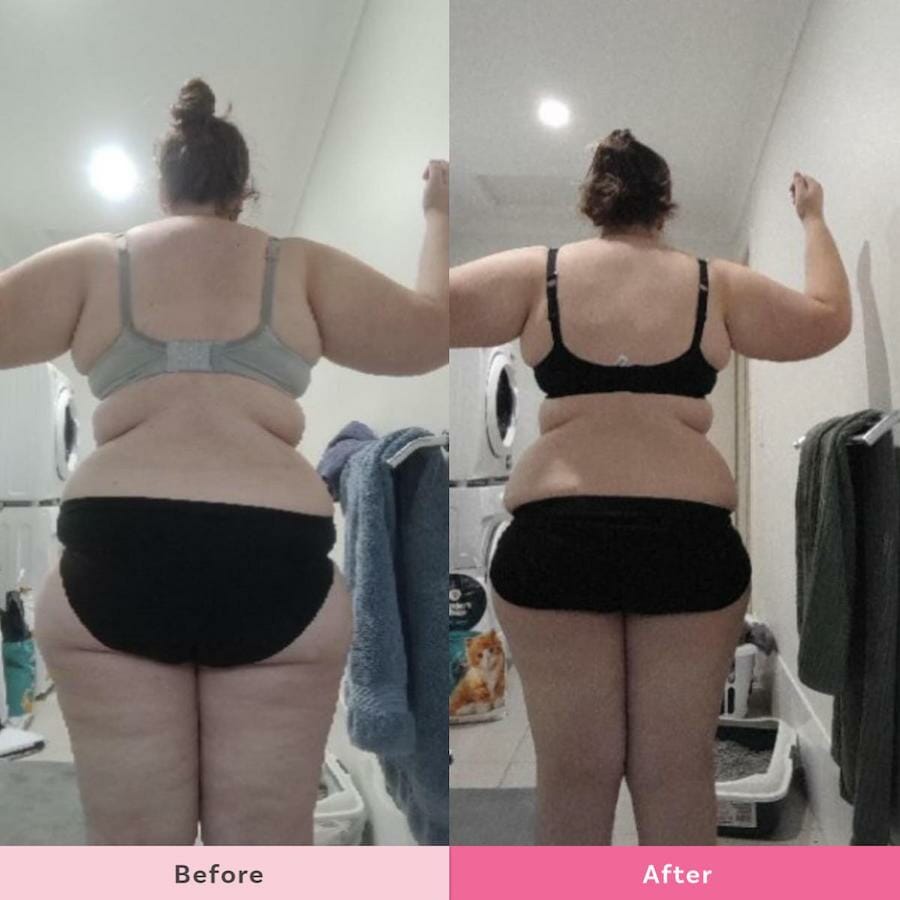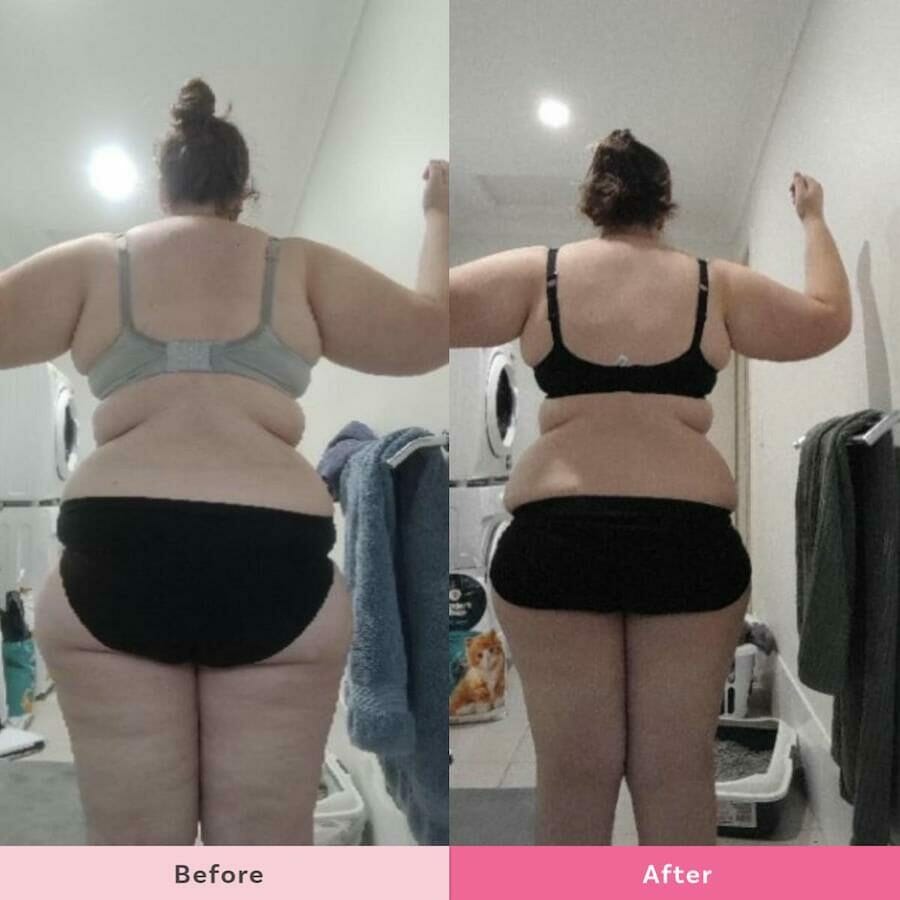 23-year-old Shanna Doyle lost 12.2 cm in 12 weeks! So far, she has lost 7.1 kg, and is still kicking kilos!
"I know I need to become a healthy and happy person and put my health first." Shanai says, "I want to be a family in the next year or so, and I want to be able to get down to earth easily and play with my kids. I want to be able to set a good example."
Shana pledged "To exercise more, drink 2 liters of water, record my calories and try to lose 3 kg."
After the undertaking, she feels more energetic and has built up her ability to walk more. tell us, "I started walking for half an hour, which was just under 2 kilometers. Now I can do about 4 kilometers in an hour, and I don't feel tired after that."
Read more about Shana's story here.
Vanita – 7.5 kg in 8 weeks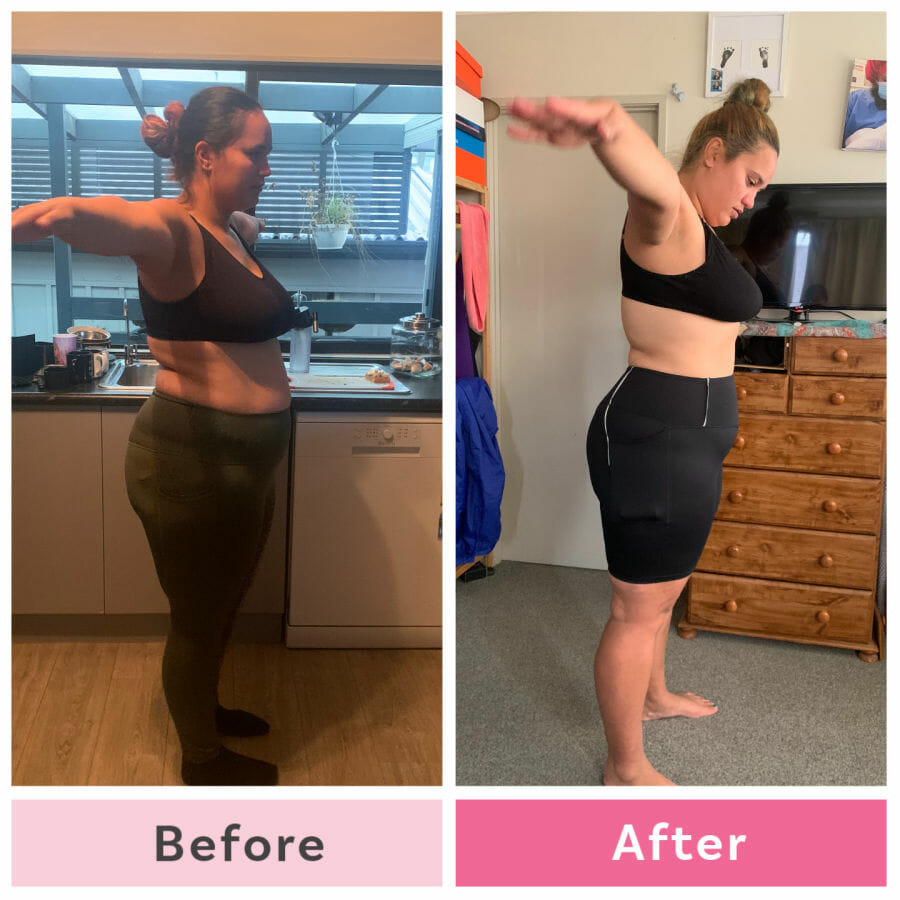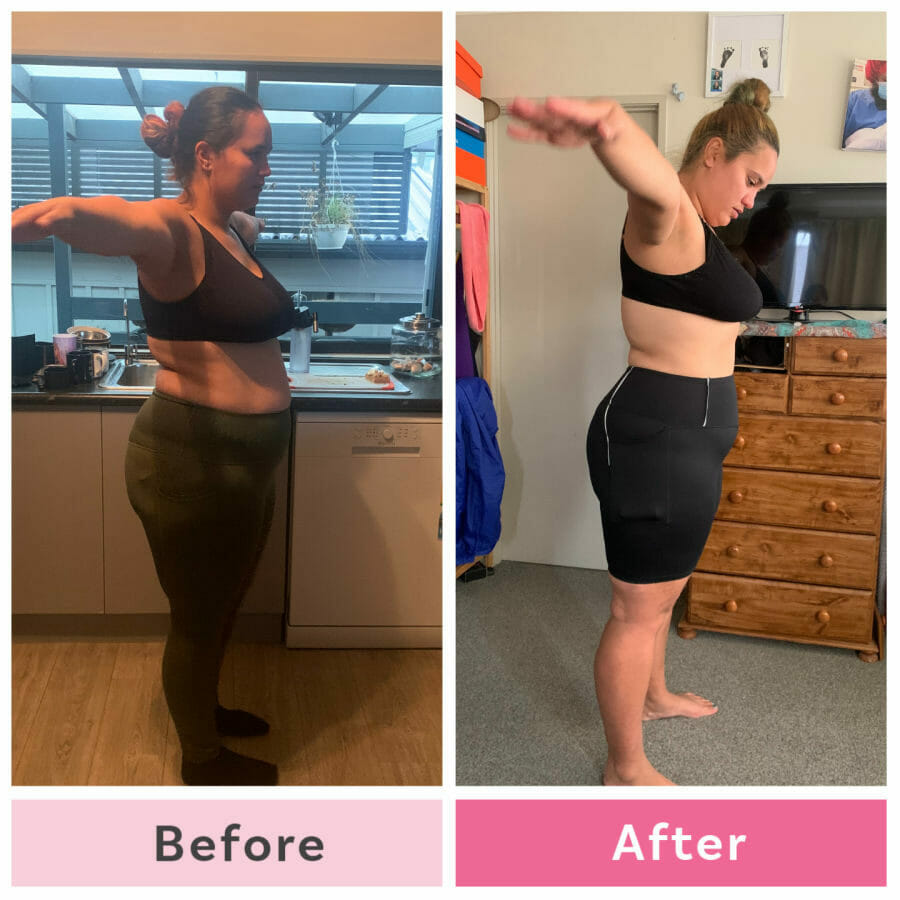 Vanita says she weighed 130 kg after she gave birth to her last child. Vanita is 28 years old and a mother of three. Amazingly, I lost 7.5kg in just eight weeks by following the 8 week challenge.
"I was at my biggest, my body was unfit, and I struggled for my better choices with food," Says."I didn't want to risk postpartum depression with all the overwhelming emotions surrounding my situation."
"I started at 114.3kg, refusing to weigh myself the whole time because I didn't want to let my mind get caught up in numbers. At the end of the first eight weeks, I had dropped to 106.8kg – I lost a total of 7.5kg."
"Although I am still sluggish 90% of the time, my mind is clear, free and happy; physically, I am able to balance," Says.
Read more about Vanita's story here.
Sign up for the next 12-week challenge starting August 29!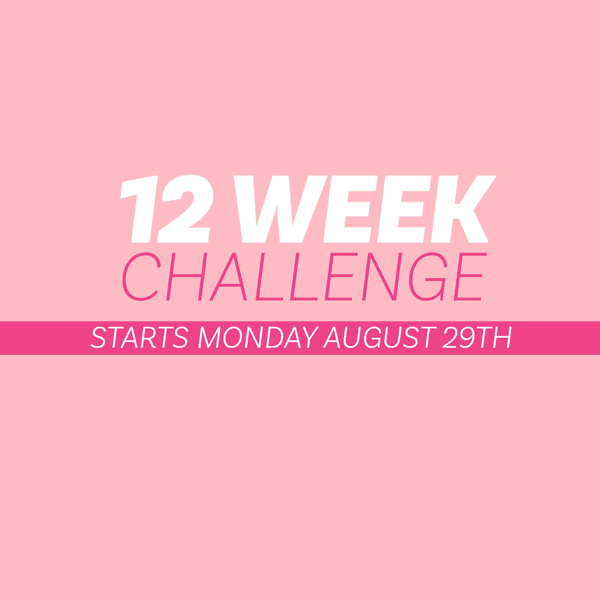 If you don't, there is still time! Join the 12 week challenge With a super budget offer here!
Once Join hereLog in to the app where you'll get unlimited access to the 5-star rated Healthy Mummy app with over 500 at-home workouts and over 5,000 family-friendly recipes and customizable meal plans.
You'll receive meal plans, wellness programs, fitness programs, and ongoing support for 12 weeks
Once you join, you will be sent to access our private site Special support for the 12 week challenge The group, where you can talk to other members of the 12 Week Challenge and get NON STOP motivation and accountability to keep you on track for additional weekly prizes