Hi friends! Happy tuesday! I popped in today to share our new review Beautycounter Mascara. I didn't like our previous formula and was very happy to hear that they completely revamped it.
(Wearing our new team jersey! If you are interested in joining our team, Register here. We love to be with you.)
Beautycounter Think Big Mascara: FOr get everything you know about clean mascara. We're about to change the game in the blink of an eye. Scale your eyelashes out with massive lift, length, and volume (no clumps or flakes). Think Big All-In-One Mascara is enhanced with Eyelash Care Conditioner for longer, fuller, stronger lashes.
Think Big All-in-One Mascara It is an all-new formula, designed to achieve the best results of volumizing and lengthening mascara in one.
One eye with mascara and one without: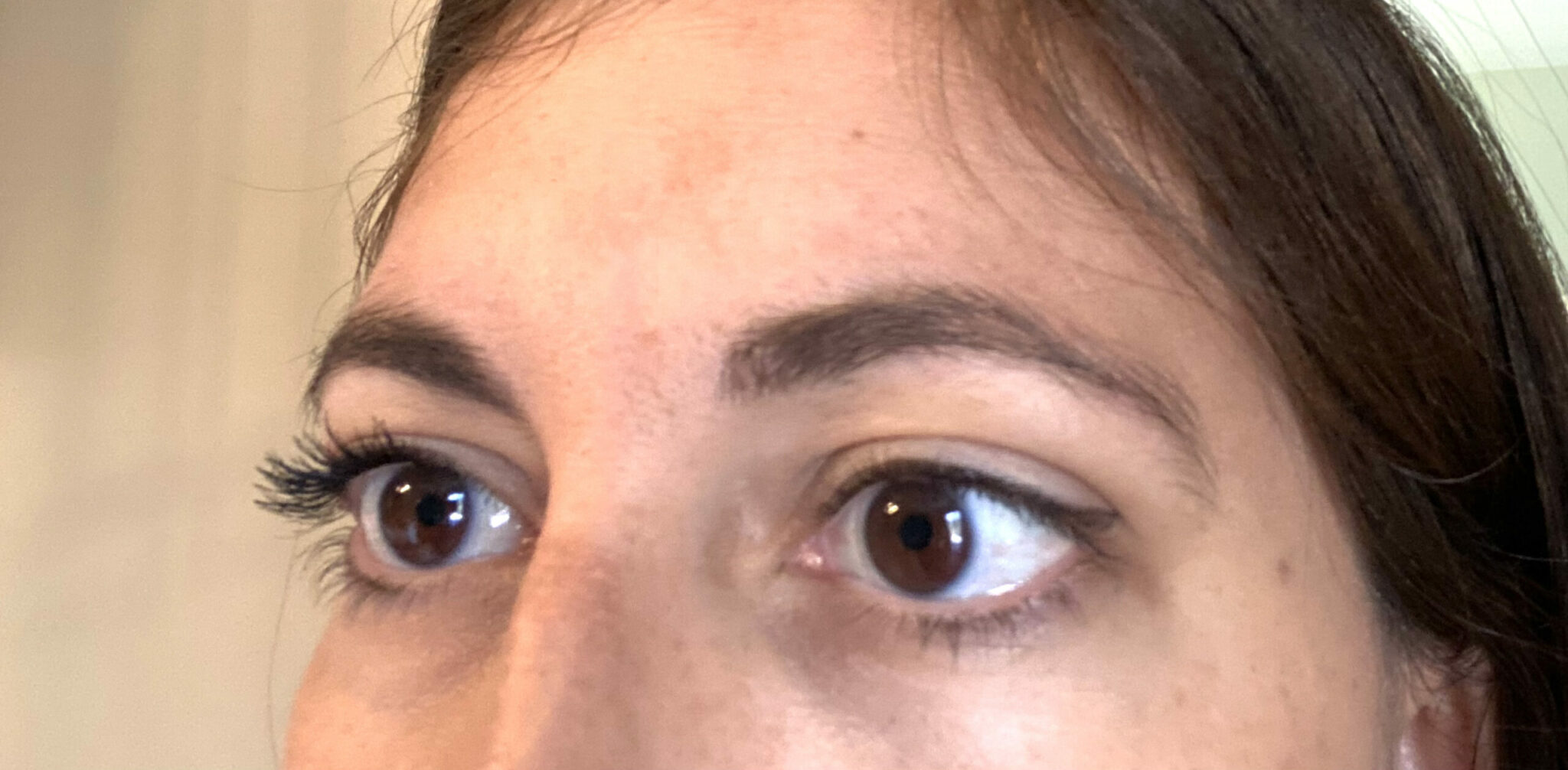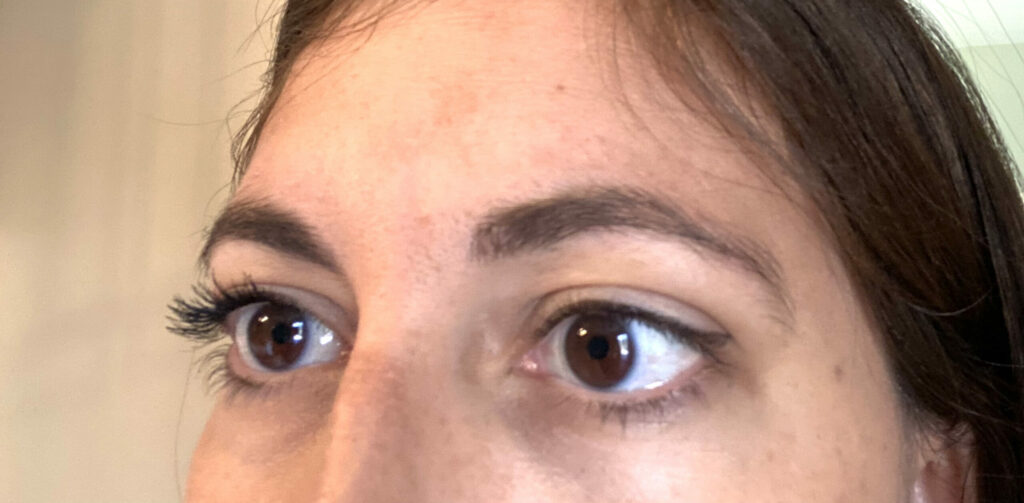 (Please ignore my caterpillar eyebrows. I haven't done them in months, so here you go.)
Why is clean mascara important?
Ingredients that can be found in conventional mascaras (carbon black, mineral oil, cyclic silicones, and BHT) may be associated with adverse effects on human health. Eyelids in particular are very thin and prone to irritation, so, as always, we were careful to formulate safer ingredients.
I think a great all-in-one mascara is EWG-Verified™.
We test every batch for heavy metals to ensure they meet our stringent safety standards. We are very selective when it comes to dyes; Of the 65 cosmetic colorants allowed in the United States, Beautycounter prohibits the vast majority from using them, using only 18 colors in our color cosmetics.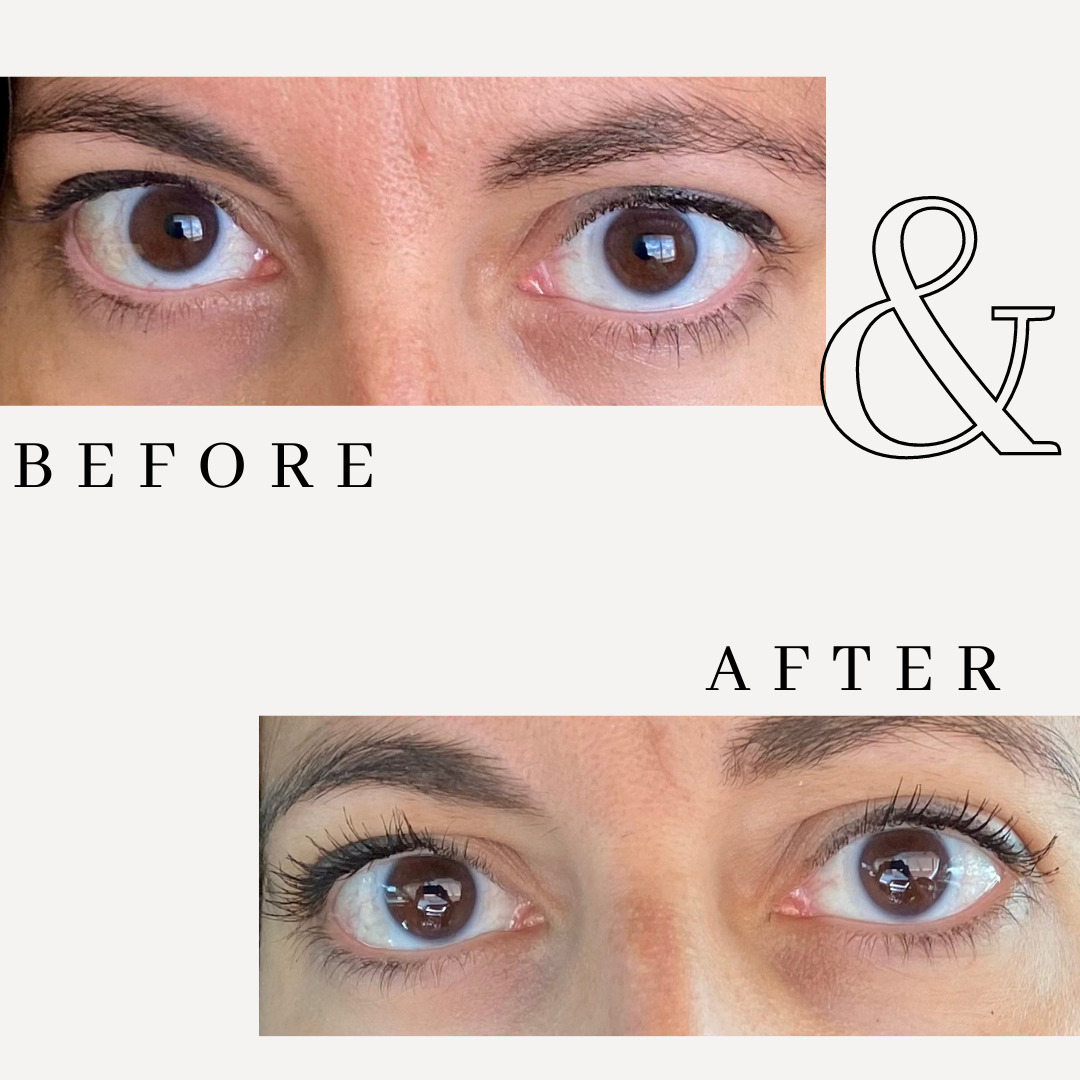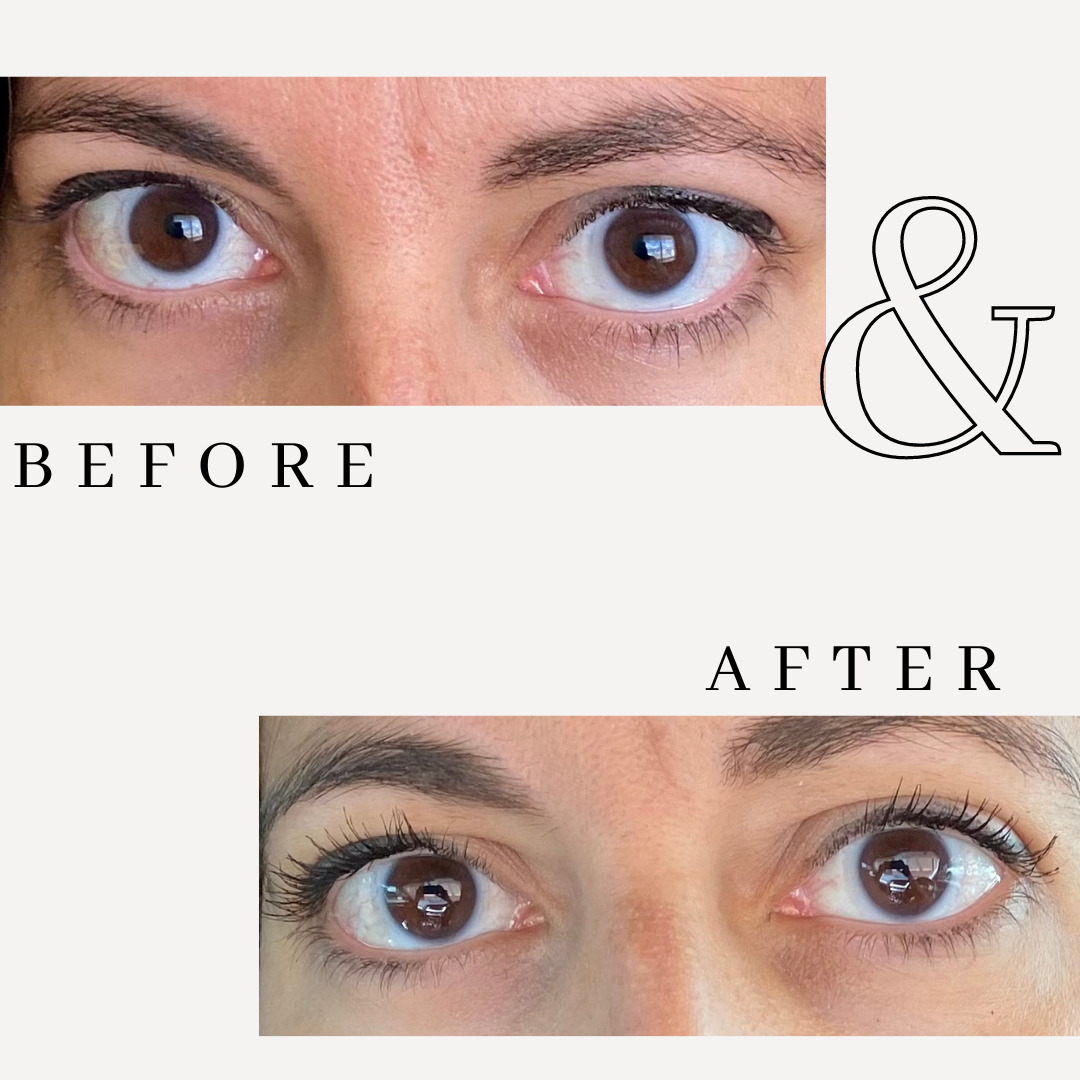 Beautycounter Think Big Mascara Review
New formula:
31% of the plastic used in packaging is made from post-consumer recycled resin.
Tripeptide Technology features two ingredients to support the appearance of longer, fuller, stronger lashes. Provitamin B5 nourishes and moisturizes while biotinyl tripeptide helps support stronger, healthier eyelashes.
What I like about it:
I felt the previous formula was too weak and didn't make much difference. Also, it irritated my eyes! I have super sensitive eyes, and while it initially worked a little, my eyes started getting itchy and dry whenever I used the mascara. This is very gentle on the eyes, but still gives a thick, bold look that I enjoy.
Their focus is on sustainability. BC is always finding ways to be more earth friendly with its packaging and production strategies, and the plastic in this bottle is made from post-consumer recycled resin.
What is not my favourite:
The brush is not my favorite style. I prefer the round brush with actual bristles and this brush is a little more plastic. However, the product still runs smoothly and makes a difference. It is much better than the previous mascara.
The packaging also made me chuckle. It's a little *eggplant emoji* lol.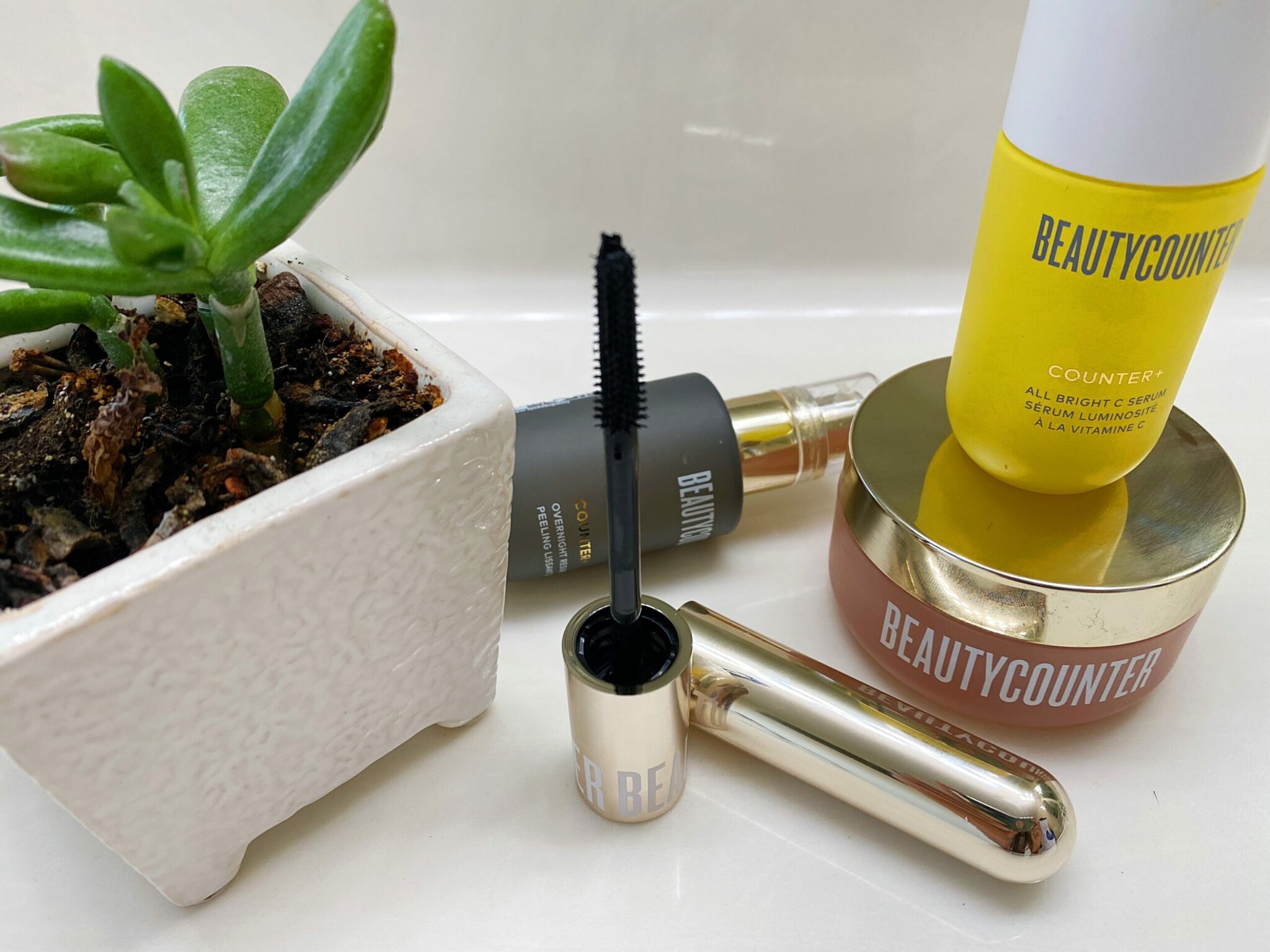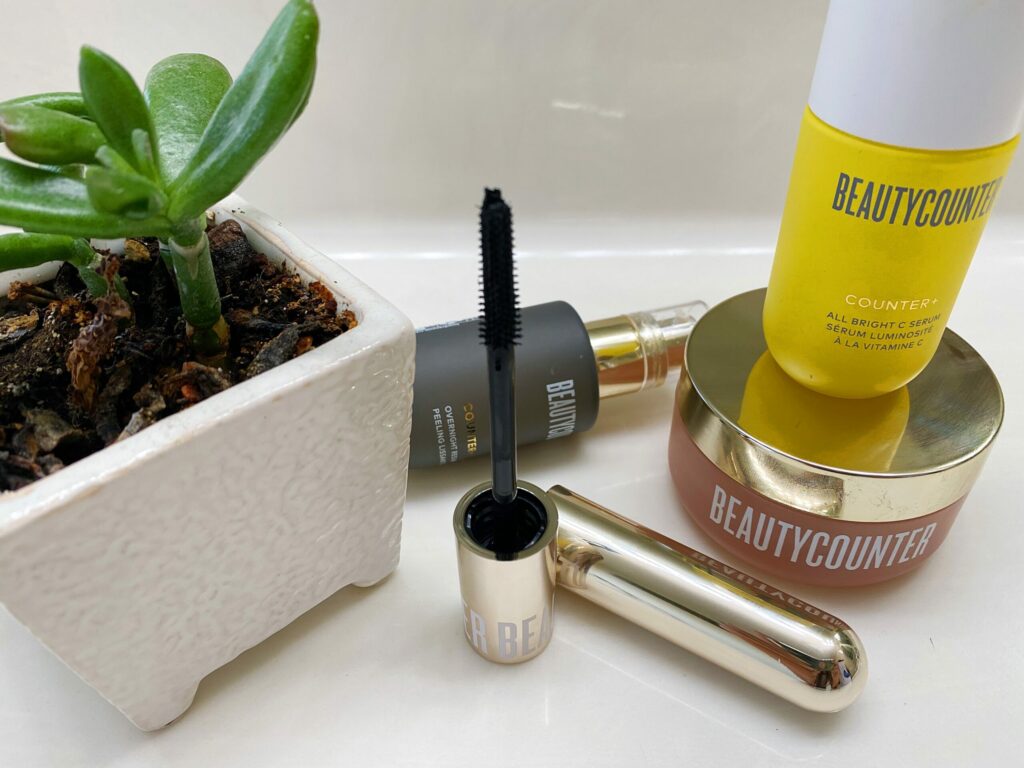 How to remove Beautycounter mascara?
This formula is easy to remove and works with a variety of Beautycounter cleansers and removers, so there's a choice regardless of preference.
Bonus: This new mascara is now included in Flawless in five. If you want to upgrade your makeup to safer options, this is a great way to do it!! With Flawless in Five, you'll save 20% on mascara and everything that comes with it.
If you've never ordered a Beautycounter, use code CLEANFORALL20 to get 20% off! (Some exclusions and combinations are excluded since they are already discounted.)
Friends: If you've tried Beautycounter, what's your #1 favorite product? What is on your beauty wish list? Leave a comment below and I'll surprise one lucky commenter with two of my favorite BC products. (Winner will be announced in Friday Favourites.)
You can also enjoy: