Your favorite gym and sports equipment can get lost, wear out faster, or suffer unnecessary damage if you're not taking care of it the right way. This applies regardless of whether you're working out at a CrossFit center, a traditional gym, or a specialty gym.

Maintaining your gym equipment
So, how should you get started with maintaining your gym equipment? This is exactly what we will discuss next.
1. Machine inspection and maintenance
If you have a home gym, you probably have at least a treadmill and a multi-gym machine in there. Follow the quick tips below to keep it in perfect condition for a long time to come:
After each session, wipe all touch points (seats, rails, handles, backrests, etc.) on the device with an alcohol-based hand sanitizer.
Every week or two, check for frayed cables, cracked handles, cracked machine body parts, loose nuts, etc.
Lubricate the belts, bearings and joints every 2-4 weeks, preferably before they start to feel rough
Get a professional to check the device if something is wrong with the device and it fails to work properly
2. Carry your equipment: the right bag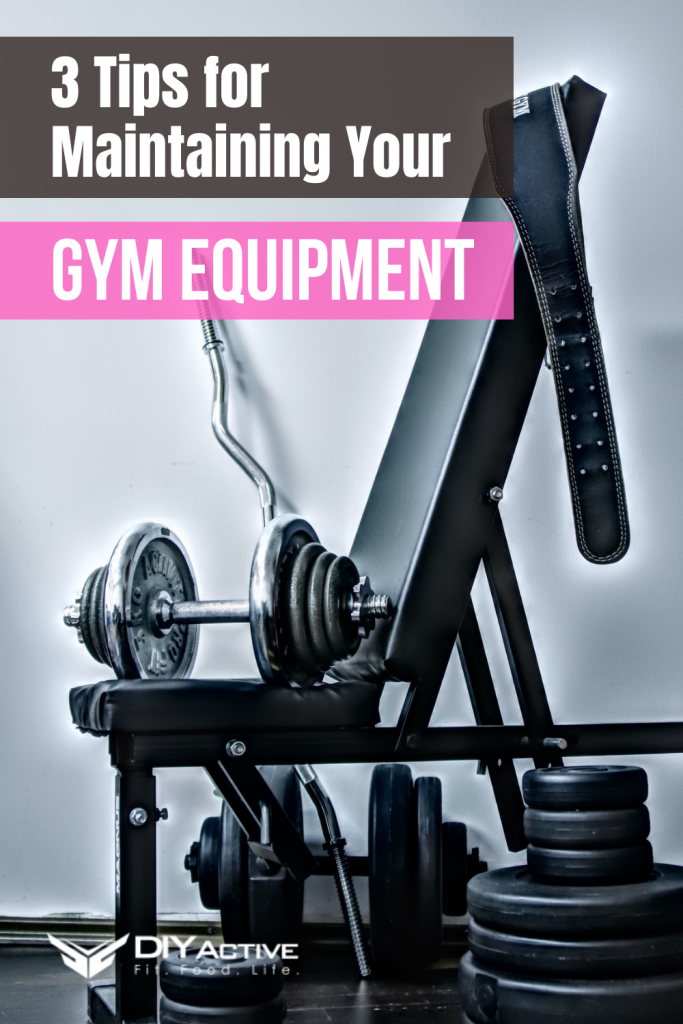 Not all of our fitness needs can be met at home, which is where public/private gyms come in. Get a waterproof and easy-to-carry gym bag, if you only need it to carry regular things like clothes, gloves, gym shoes, resistance bands, sanitizers, etc.
However, you should be more selective in your choice if you have plans to carry and store specialized sports equipment.
For example, you will need a good baseball bag to store and carry bats, gloves, uniforms, hats, bouncers, etc. when needed, whether it's a training session, a game, or a pre-training sports session for strength conditioning.
If baseball is on your mind, then You can't go wrong with any of these bags. The best part is that some of them can double as a regular gym bag or even as a great backpack for small trips.
3. Plan, organize and maintain your strength training equipment
Heavy dumbbells, barbells, weight plates, barbells, and other heavy weight lifting equipment can easily damage, as well as damage the floor.
In case unfortunate accidentsHeavy equipment can cause serious injury if you are not careful to keep it well maintained and organised. Try the few tips shared next for the best results:
Install rubber flooring over the original flooring material in your home gym room, this is the first and most important step
Do not leave weight lifting equipment on a bench or scattered on the floor
Purchase a rack for dumbbells and kettlebells, then make sure to replace each item used in the session back into their respective positions afterwards
Buy a weight rack and don't leave the gym unless all the boards are replaced back in their designated positions
Try not to drop heavy weights from a height, unless necessary
Check each time to see if any of the sandbags have come off if you have any
Don't let dust and moisture collect on any device
is contained
Last but not least, try to avoid buying too much of anything because quality trumps quantity when it comes to your personal gym and sports equipment.
It is logical and economical to use an elegant collection of intelligently selected Gym equipment in different ways From having more fitness equipment than you really need to achieve your fitness goals.
Besides, the less you have, the easier it will be to maintain all this equipment.