No matter when you join the 28 Day Weight Loss Challenge, (it doesn't have to be at the beginning of the month!) you can access the Healthy Mummy app and jump right into the challenge.
Each month, there's a different challenge theme that presents you with a fully customizable meal plan for you to follow. The theme could be something like five ingredients or less, a metabolism boost or a sugar detox and the theme of the month challenge is reflected in the recipes.
To find the current challenge, tap on the food section at the bottom of the Healthy Mummy app, this will take you directly to "My Meal Plan". Here you will see the current month and the topic of the challenge. By looking at the week, rather than the plan for the day, you'll see what week we're in.
Weekly meal plans for each challenge are downloaded into the app every Wednesday. All meal plans can be customized to suit you and your family's preferences.
You can click the "SWAP" button on any recipe in the meal plan and from here you can search for other recipes that you want to switch the meal with.
For a step-by-step guide on how to customize your meal plans, click here.
We also have different types of meal plans that you can choose from. When you set up your profile, you will be assigned a meal plan type, however, you can edit and change this at any time.
Here's some more information about the types of meal plans available and how to find them on the Healthy Mummy app.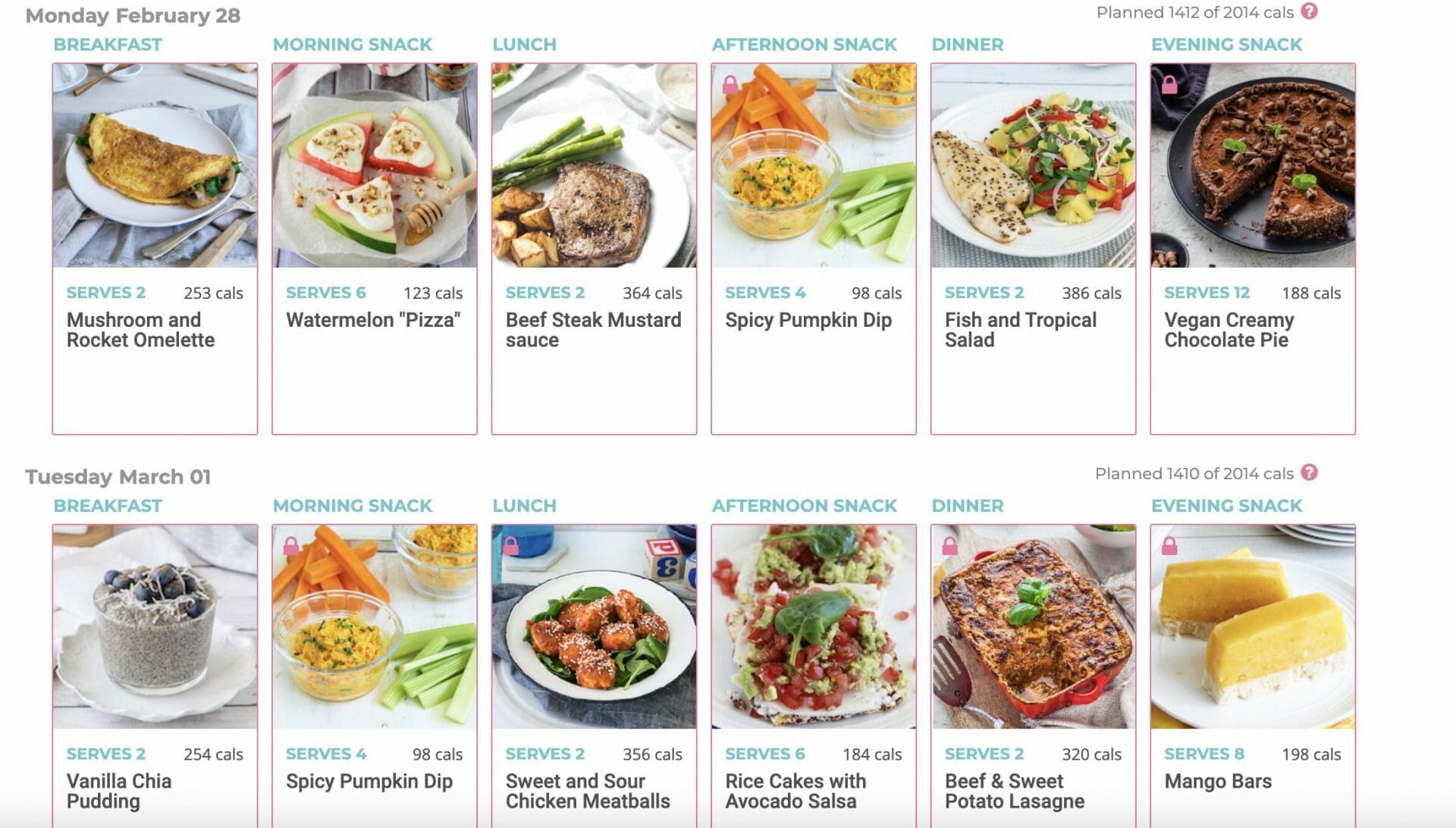 In the Food section, you'll also find access to over 6,000 recipes, with filtering functionality for searching, as well as a weekly shopping list for your own personalized meal plans.